ARSONISTS GET ALL THE GIRLS Prepare For The "Over The Limit" Tour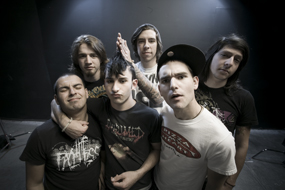 The always exciting and ever eclectic group ARSONISTS GET ALL THE GIRLS are currently preparing to hit the road across North America once again as part of the "Over The Limit" touring package, which features As Blood Runs Black, Oceano, The Tony Danza Tapdance Extravaganza, Thick As Blood, Burning The Masses, Circle of Contempt and Blind Witness. This massive trek, which kicks off on July 23rd and runs through August 21st, also features Son of Aurelius and This Or The Apocalypse on select dates. Be sure to see below or head over to www.myspace.com/agatg to view their complete tour itinerary.
See the link below for a quick video update below.
Arthur (guitars) further states: "We couldn't be more excited for this 'Over The Limit' tour. We feel that this line-up makes up for a really diverse package and gives people something different than all the other tours going on this summer. Danza is on it and since they are some of our best friends it is always a blast whenever we get to tour together. Son of Aurelius are also on part of it and I'm telling you that you cannot miss this band. So come out early and bring all your friends.
"Also for those of you have been wondering when we are putting out a new album. We have begun the writing process and already have about three rough songs and a million crazy ideas. This album is going to be our hardest hitting yet! Expect it to be out on Century Media sometime next year."
ARSONISTS GET ALL THE GIRLS - "Over The Limit" Tour
7/23 Lake Station, IN @ Lake Station Eagles Lodge
7/24 Evansville, IN @ Boney Junes
7/25 Toledo, OH @ Headliners
7/26 Grand Rapids, MI @ The Intersection
7/27 Pittsburgh, PA @ Altar Bar
7/28 Reading, PA @ The Silo
7/29 Poughkeepsie, NY @ The Loft
7/30 Vineland, NJ @ Hangar 84
7/31 Worcester, MA @ The Palladium w/ SUMMER SLAUGHTER
8/1 Springfield, VA @ Jaxx
8/2 Fayetteville, NC @ The Rock Shop
8/3 Spartanburg, SC @ Ground Zero
8/5 Jacksonville, FL @ The Pit
8/6 Orlando, FL @ H2O Live
8/7 Douglasville, GA @ The 7 Venue
8/8 Memphis, TN @ New Daisy Theatre (Too Cool For School Blowout)
8/9 Tulsa, OK @ Marquee Theatre
8/10 Tyler, TX @ Knights of Columbus
8/12 Corpus Christi, TX @ House of Rock
8/13 McAllen, TX @ Las Palmas Event Center
8/14 Austin, TX @ Emos
8/15 Wichita Falls, TX The Hanger
8/16 Amarillo, TX @ The War Legion
8/17 Colorado Springs, CO @ The Black Sheep
8/19 El Paso, TX @ Club 101
8/20 Tucson, AZ @ Rialto Theatre
8/21 Pomona, CA @ Glasshouse (Summerslam Fest)
Read More News
Tags:
ARSONISTS GET ALL THE GIRLS, Century Media, tour



Jason Fisher

June 29, 2010


More News

Read about Darker Half and their newest album, If You Only Knew

Deleo's "Mythomania" to be released June 19th!

Secret Bad Boy release a slow-jam for nihilists: It Was Always Too Late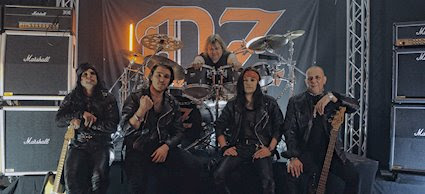 Oz has returned with their new album "Forced Commandments" after 2 years!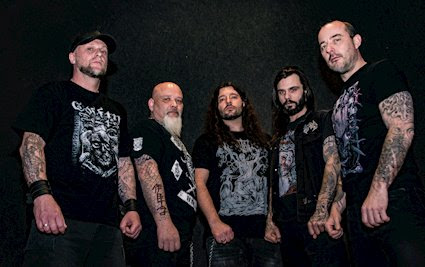 Sinister to release their new album "Deformation Of The Holy Realm" later this month