Metal Sanaz - 'What really happened with MARY MAGDALAN!'
The Gauntlet received the following statement from
Metal Sanaz
regarding the ongoing saga with Mary Magdalan (you can read a statement from Mary Magdalan's
here
.
First off, Most big people in this business told me not to pay attention to this band. They all said they are looking for some attention and this is the only way they can get some publicity from me... I believe them and trust them, but I am also sick and tired of it too... So I am putting an end to it after keeping quiet for weeks!
The tour was booked by Mary's camp. I never contacted or called them cause I didn't know them. I have only done one interview with these guys because a friend of mine was begging me to help them. I also tried not to do it cause they were not really metal, they are more Rap and that's not what I am here to promote.
So when the tour idea came to me, again I said no, and my friend who knows a friend of theirs asked me a few times to do it and these kids deserve to be helped. So I said Ok! (very bad idea)!!!
I asked the band a couple of times to come and have a face to face meeting with me before we hit out, so we can talk about how things are looking, what we need, whats going on and all that sort of things that needs to be done beforehand. But every time I asked them, they said they are sick and they can't leave the house. I should have known there was something wrong right then and there! but again, live and learn right !
The one time I manage to speak to them on the phone, all they were worried about was getting sponsors... I told them I will talk to mine and see what I can do. But after I went to my sponsors and them taking a look at their stuff, they all came back telling me who is this band and they don't want their name attached to what they have going on. They gave "ME" what ever I needed but they said they can't put the name of this band on with anything of their own. So I was nice to the band and just said they can't do it. That way no ones feeling would get hurt and we can move on.
Point is I will not make someone do something they don't want to! So that's what happened with "she didn't bring any sponsors to us" part.
They said they can rout this tour, and so they did. The thing they didn't do was, they never sent me any information about what was in the contract, what they were asking the promoters and the clubs and how much money they were asking for. I only got the dates and where.
When you partner up with someone to do a tour, both parties should know whats going on. Am I wrong?
They also came to us a few times saying no one knows who Metal Sanaz is and it's very hard for them to sell me on the tour. And I said just go and do it yourself. You don't need to make people do anything. But with them it was always emails of rude comments and a nice line right after it to clean up their shit talking. I even put up with that!!!! which I never fuckin do!
Long story short, we did 2 test shows... and that's when I found out who these kids really are and what a bad mistake it was for me to go with them and be so cool to them!!!
The first show was in Modesto CA. Before we got to the show, Gezus who is also known as RAY over the phone as the MANAGER of the band explained to me that if anyone asks for Ray, just tell them he is not here! (He was laughing so hard about this and thought he is funny for feeding people this lie forever....) according to him, Ray is the manager and he is supposed to be this mean business dude and Gesus is supposed to be the nice dude in the band... I was disgusted by what I heard but said fine... I will say I haven't seen "Ray"... How fucked up is that !!!! I mean what the hell!!!!! I am thinking what the fuck is going on at this point....We haven't even started the first show yet!
So we get to the show and I start talking to the promoters and some very nice girls that also interviewed me and I start doing my thing, But there was only about 20 to maybe 30 people in the club at the most so I don't know how Mr. Ray, Gezus was claiming there was 143 people who came just for Mary ! hahaha
The first 2 bands were amazing! and once it was Mary's turn to go on stage, they took about 45 minutes to set up and they pissed off the club. So they go on stage and I am watching them from behind in the dressing room and I saw a guy go on stage and grab her mic and told the to STOP! and get off the stage NOW... The band was cut after 1 song!!!!!!!!!!!! I have it on video!!!!!!!!!!!! You want the truth, you are getting the truth..... I have them on tape yelling about how dare they cut us off and so on and I was still trying to calm them down telling them it's Ok, things happen and lets just be ready for tomorrows show.
THIS WAS OUR FIRST NIGHT !!!!!!!!!!
Second show at Fresno was amazing, it was packed and everyone was having a great time, But Mary didn't even show up to the venue until she had to go on stage! She didn't even try to come hangout and make friends or hangout with her so called fans that she claims are millions! Where were you girl? One thing you need to learn about this business is that YOU OWE EVERYTHING YOU HAVE TO YOUR FANS! YOU HAVE TO GIVE BACK TO THEM AND SPEND AS MUCH TIME AS YOU CAN WITH THEM... All the other bands did!!! So what's so special about Mary that she acts like a super hot rock star!!!! and she will arrive at the show right before her show?
The promoter of that show told me he didn't even want them there and he only booked the show with them cause they told him I was going to be on the tour and they wanted to meet me... Go ahead and contact D4D Music yourself and get the facts...
Once Mary went on stage, AGAIN TOOK 40 MINUTES TO SET UP, I stood there for 1 song and the sound was sooo horrible that I had to leave and go outside. I was standing out there with the promoters and I saw the sound guy rushing out yelling there is something wrong with this bands sound and he doesn't know what to do with it... AGAIN???????????????? REALLY !!!!!! What the hell !!!!!
I made friends with all the other bands and loved them all... great music, great people and they all loved their fans and took time out for them from the beginning of the show till the end. and that's how it should be! I am so glad I met them. you can find them all under my band section on my website. www.metalsanaz.com
Few other things I will point out....
1- They brought their dog on the road that peed on everyone but me. We had a small van!!! No room to sleep
2- I helped pay for gas, later I found out it was part of the contract already but Ray "Gezus" didn't stop me or tell me.
3- I bought all of their bracelets to help the band... I paid $50 for it. If they would have asked me for something, I would have never charged them.
4- Every time we had to stop and eat, they would pay to the penny. if the food was 7.99, they would pay 7.99. So I covered every ones tips
5- I gave them access to my myspace and guess what they did... they wrote to people in places like Canada and London , inviting them to come to Modesto and see the show!!!!! Smart ha ?
6- One of the bands that was talking to them told me that Ray suggested "friend Blaster" or some site like that to collect friends on myspace!... USING BOTS IS NOT LEGAL ON MYSPACE AND THEY WILL DELETE YOUR PROFILE ONCE THEY FIND OUT. SO TO ALL THE BANDS, NEVER DO WHAT THEY ARE DOING !!!!! Fake numbers won't get you nowhere but down!
Should I go on ?????????
Now! I tried to stay away from bashing anyone for this long, My own street team didn't know about this mess and who these people really are. But they pushed and shoved and thought they are smart by doing so... I have an advice for you Mr. Ray aka Gezus! OPEN YOUR EYES MAN! PEOPLE AROUND YOU ARE NOT STUPID AND THE TRUTH WILL GET OUT. INSTEAD OF WASTING YOUR TIME ON TRYING TO BLAME STUFF ON ME, WHY DON'T YOU WORK ON YOUR LIVE PERFORMANCE. WE ALL KNOW YOUR MYSPACE (WHICH HAS A FRIEND BLASTER) HAS GOOD SOUNDING MUSIC ON IT, BUT YOUR LIVE SHOW.... NEEDS WORK DUDE! YOU CAN'T TAKE 45 MINUTES TO SET UP! SET UP TIME IS 5 TO 15 MINUTES MAX! HAVE YOU EVER BEEN TO A SHOW BEFORE?
YOU WANTED MORE PRESS FROM ME, HERE YOU GO... YOU GOT IT... NOW DEAL WITH THE TRUTH THAT'S OUT THERE. NOW YOU HAVE TO MAN UP AND AND PROVE ME AND EVERYONE ELSE WHO SAYS THE SAME THING ABOUT YOU WRONG. NOW YOU HAVE REAL WORK ON YOUR HANDS!!! GOOD JOB!
FYI...
1- Numbers on myspace means NOTHING! it's the work that goes into a show that makes a show good. it's the bands, its the promoters its the sound dude its everything and everyone! So if you think just cause I have over 1.2 Million people on myspace, that means 250,000 people are gonna line up at the door, then that means you know nothing about this business.
2- I don't charge BANDS! Clubs, promoters, event managers and so on are the people who pay me. After all this is my JOB!!! It's my business, so YES, I will make money! I don't come to your restaurant and ask for free shit! but if you like me, you might give me one free meal or a drink! And that's how I work too. Wake the fuck up! This is a business. I am not sitting here busting my ass day and night to promote everyone and starve to death!.... I am a girl who is on her own feet. I worked and busted my ass for years and I deserve everything I have. If you have a problem with it, you probably don't have a job or a life ! GET ONE !
3- If I am working at a club and hosting the night, it's not me who gets the money from the bands, it's the clubs! Yes they expect you to sell tickets so there are people at the show. If you can't sell 20 tickets, that means you don't need to play that night ! But NO , none of that has anything to do with me... ask the clubs if you think I am fuckin with you. just call them up!
4- YES I CONTACTED EVERY VENUE TO LET THEM KNOW I WON'T BE THERE!
it's my job to inform people that I am no longer with these guys, and sadly, every person who I talked to was bummed out cause they ALL said they booked the show cause I was on it and they wanted to showcase their bands to me and they had NO idea who Mary is! But do you honestly think I was going to not give a shit and not announce the fact that I am NOT GOING TO BE THERE? you gotta be kidding me! Sorry man, I have a reputation, and I am not about to let some liar such as Ray ruin anything.
There is still lots of information that I didn't even talk about , but I am tired of this band and don't feel like going on...
IF ANYONE HAS ANY QUESTION ABOUT WHO I AM, HOW I WORK, WHAT I DO, WHAT I HAVE DONE.... TRY TO ASK BANDS SUCH AS SLAYER, MEGADETH, OTEP, MUSHROOMHEAD, CANNIBAL CORPSE, DEATH ANGEL, MORBID ANGEL, RITA HANEY, ANTHRAX, VINNIE PAUL, MUDVAYNE , GORGOROTH, ARCH ENEMY, AND WHO EVER ELSE YOU WANT... SEE WHAT THEY SAY ABOUT ME BEFORE YOU BELIEVE WHAT YOU HEAR FROM A BAND LIKE MARY'S!
I have helped all the smaller bands as much as I can , but I am not GOD! I am doing my part to help... what are you doing about it?
LAST NOTE TO MARY MAGDALAN'S CAMP:
I gave you free "bad press" on here as you wished! This is the first and last time I will be talking about you and your band in a public form. I wish you and your band the best and hope you learn a few things from bigger bands. Go do a research on how they act with their fans, to how they are professionals to the end! IT WILL DO YOU GOOD....
Thank you The Gauntlet
Much respect
Metal Sanaz
Read More News
Tags:
Metal Sanaz, Mary Magdalan, fight



Jason Fisher

June 08, 2010


More News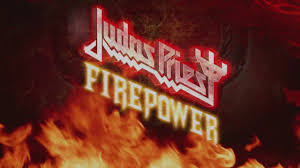 REVIEW - Judas Priest: Firepower, Columbia Records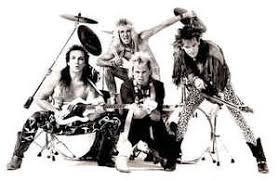 REVIEW Alias Mangler Rare Reissue: Bite the Metal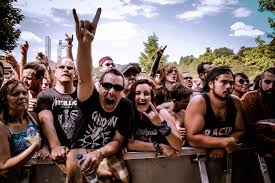 Reflection On My First Festival
REVIEW: Upstate New York Thrash Chieftains - MONOLITH Re-master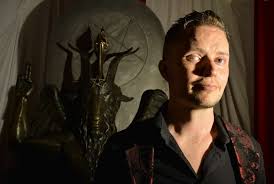 NYDM - New York Death Metal Fest Destroys Milwaukee
More News