Abigail Williams frontman reveals new album details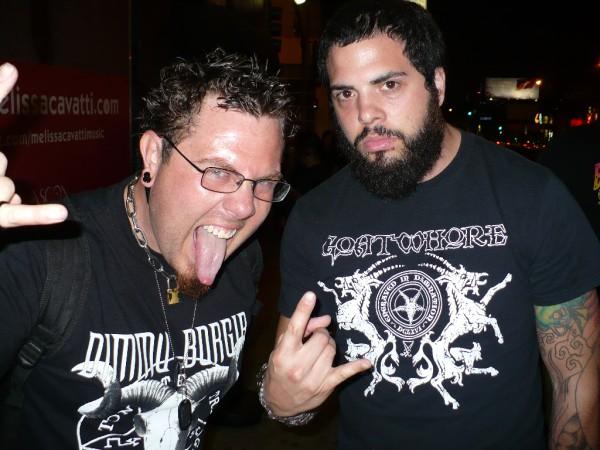 In a recent interview exclusively with The Gauntlet, Abigail William's frontman Sorceron revealed the band album title to The Gauntlet. 'In the Absence of Light' will be released later this year. In addition to revealing the album title, Sorceron gave The Gauntlet a taste of the new album by playing us four songs and they are "fuckin' amazing!" stated DFLOx. "Think Celtic Frost and early Immortal. I can't wait to hear the entire album." You can listen to the entire interview here. Listen closely and he even gives you some of the song titles.

Be sure to tune in tonight at 6pm PST to www.thegauntlet.com as Sorceron will be in the studio live once again discussing the album and he might even play a few new tracks.
More Tour Dates
Tags:
Abigail Williams, interview, Sorceron
Follow us on Twitter
|
Like Us
Date: Jun 07, 2010
As Reported by:
Jason Fisher