GWAR returns to America from Antarctic stronghold to continue assault on humanity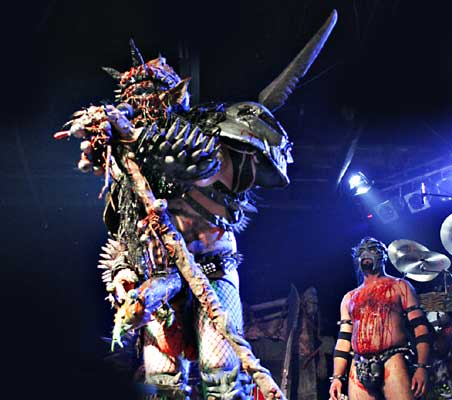 Al-Jazeera today announced that renegade shock-rockers GWAR have recently and secretly returned to North America to begin the final preparations for a host of promo events and concert appearances in their continuing two-year long 25th Anniversary. After a lightening-quick four-month break spent in the band's hulking south-pole fortress ("fighting penguins..." claimed GWAR front-thing ODERUS URUNGUS, "and working on a new album..."), the band reportedly made landfall late Wednesday evening, arriving in their signature bat-shaped helicopter at an undisclosed location.
In order to publicize their pressing agenda (and display the pressing of genitals), the band (GWAR) announced that on Friday, May 28th, at 10:00 p.m. E.S.T. ODERUS URUNGUS will hold an web-based press conference, which can be viewed at gwar.tv, where he is expected to mouth-off about the insignificance of humanity and make a long and complicated set of demands. Viewers will be able to ask Oderus questions through the chat room, and he might even answer some of them. You can also check out the press conference streaming at MetalBlade.tv!
After this debacle, "little trolls" will whisk Oderus away to the nearest real TV station, where the so-called "Interplanetary Correspondent" will be pumped into FOXNews late-night gab-fest, "Red Eye", hosted by Greg "Gut" feld, for the 11th kneecap-splitting appearance! So be sure to catch Oderus on the web at 10 and on Red Eye that same night at 3:00 am, e.s.t.!
In other GWAR news, GWAR is set to hit the road for the second leg of their "Lust in Space" tour, including stops at the Skatopia and Bonnaroo festivals. Bonarroo will also have a special GWAR autograph session at the official signing location, where loyal fans can get their favorite GWAR stuff signed, or even have their names carved into their foreheads.
"It's a little thing we intend to do to, I mean for, our fans..." explained GWAR guitarist Balsac, the Jaws of Death, "So when they take all those drugs at Bonnaroo they won't forget who they are."
After that there is no let up as GWAR devastates Europe not once but twice this summer, including gigs at the Bloodstock and With Full Force festivals. Then, with rumors of a new album dropping this fall, GWAR shall finish up 2010 with a completely new 25th Anniversary show, this fall in America! The beatings will continue until morale improves, as the hardest working band in show-biz continues to also be the HARDEST ROCKING!!!!! Hail GWAR!
CHECK OUT TOUR DATES W/ DIRGE WITHIN AND MOBILE DEATHCAMP
6/1 Toledo, OH @ Headliners
6/2 Palatine, IL @ Durty Nellies
6/4 Ft. Collins, CO @ Aggie Theater
6/5 Grand Junction, CO @ Mesa Theater & Club
6/7 San Antonio, TX @ White Rabbit
6/9 Mobile, AL @ Soul Kitchen
6/10 Jackson, MS @ Club Fire
6/11 Memphis, TN @ New Daisy Theater
6/14 Raleigh, NC @ Lincoln Theater
6/15 Myrtle Beach, SC @ House of Blues
6/16 Richmond, VA @ The National
6/17 Allentown, PA @ Crocodile Rock
6/18 Sayreville, NJ @ Starland Ballroom
6/19 Poughkeepsie, NY @ The Chance
6/20 Boston, MA @ House of Blues
6/22 Farmingdale, NY @ The Crazy Donkey
6/23 Syracuse, NY @ Westcott Theater
6/24 Millvale, PA @ Mr. Small's Theater
6/25 Lexington, KY @ Buster's Billiards & Backroom
Read More News
Tags:
gwar, tour, metal blade records, oderus urungus



Jason Fisher

May 27, 2010


More News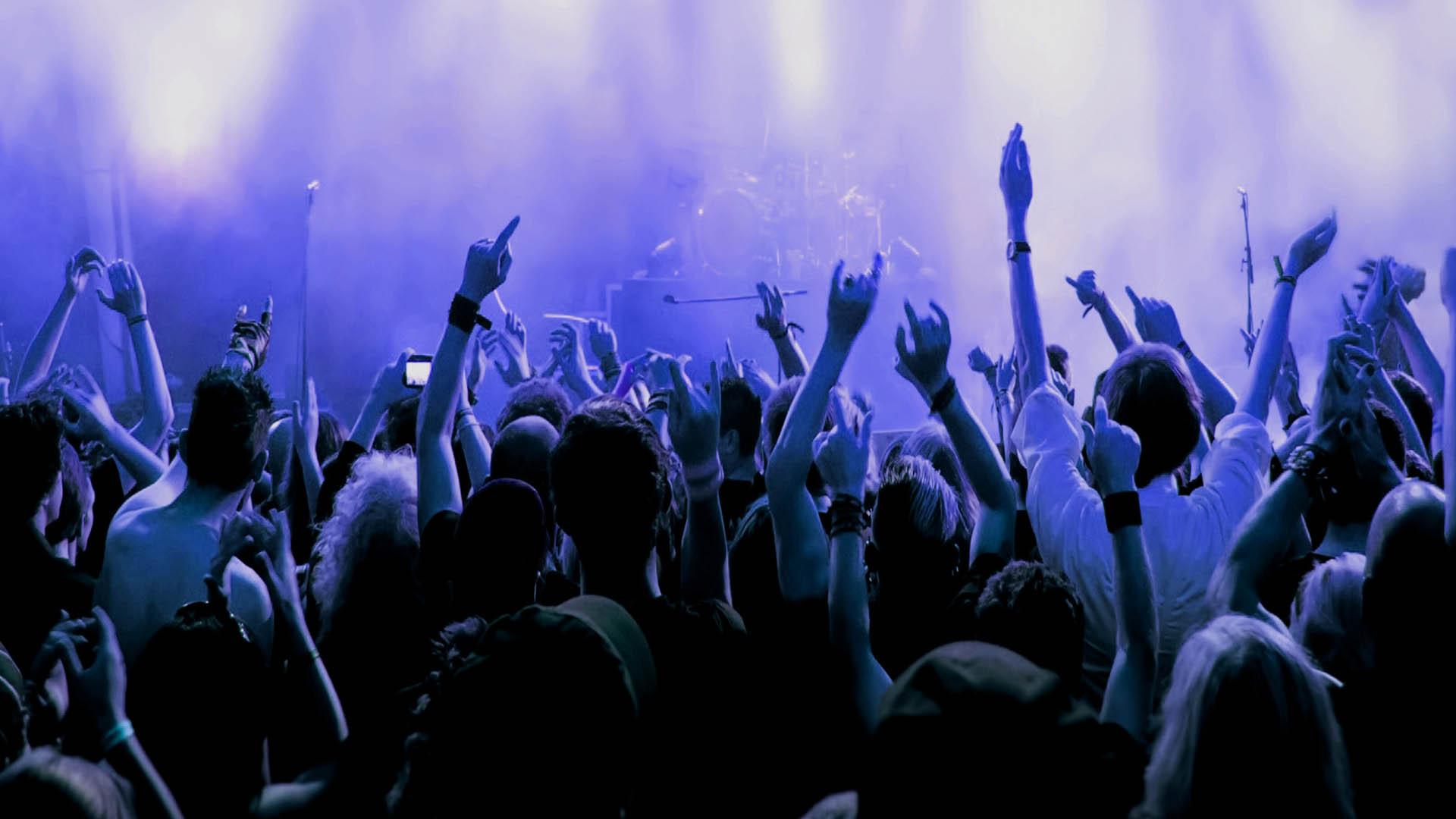 Gauntlet Announcement!!!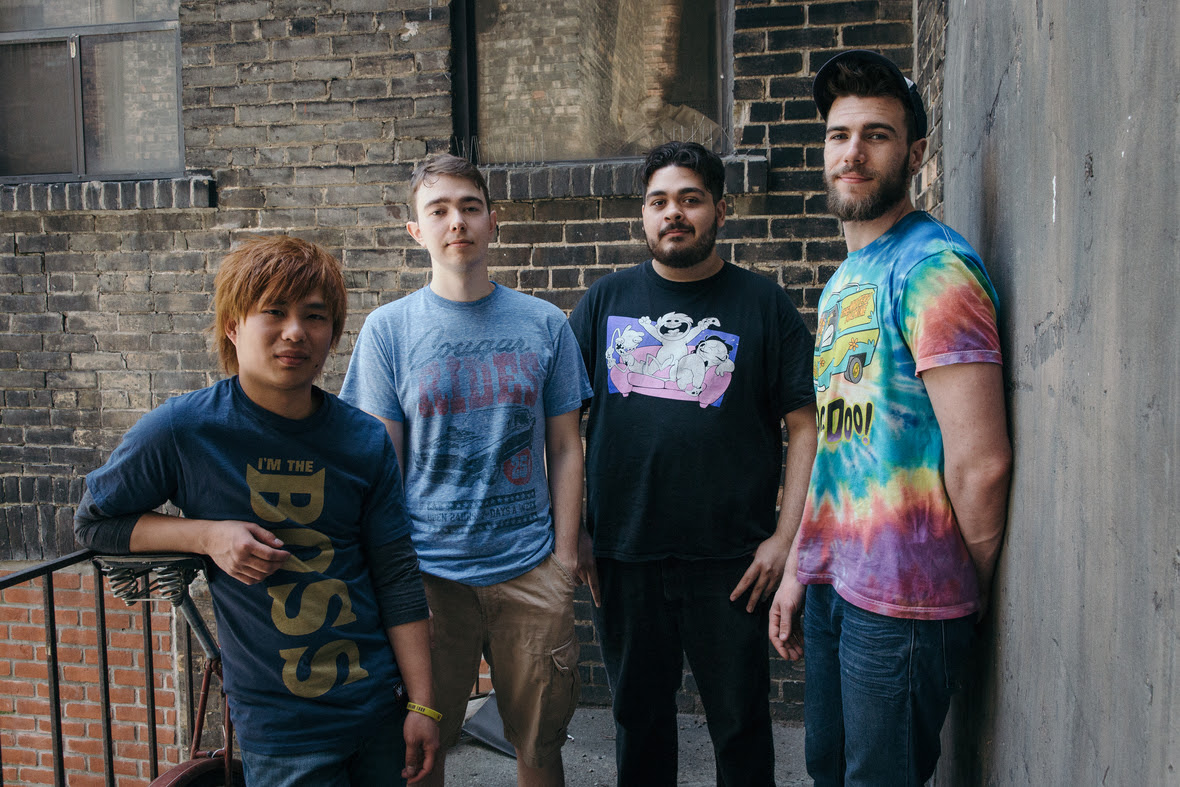 Minority 905, Not following Anyone - LEADING INSTEAD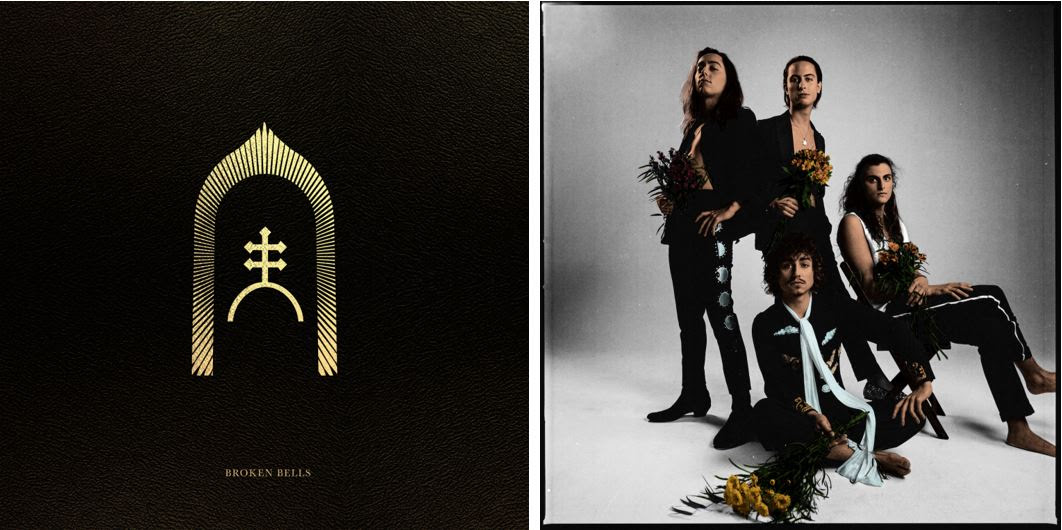 GRETA VAN FLEET PREORDER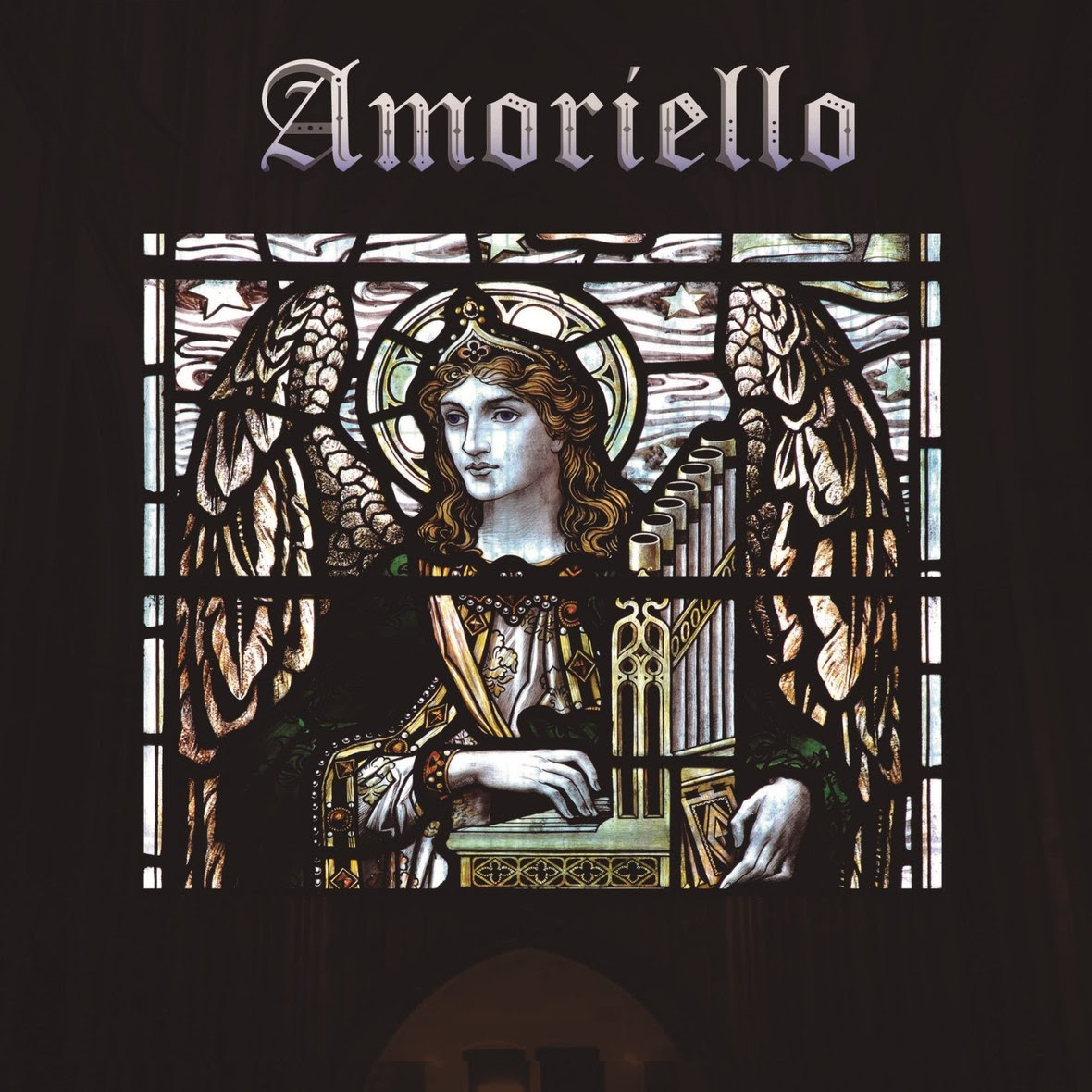 AMORIELLO Reveals First Teaser

ARCHGOAT
More News