Whitechapel launch new website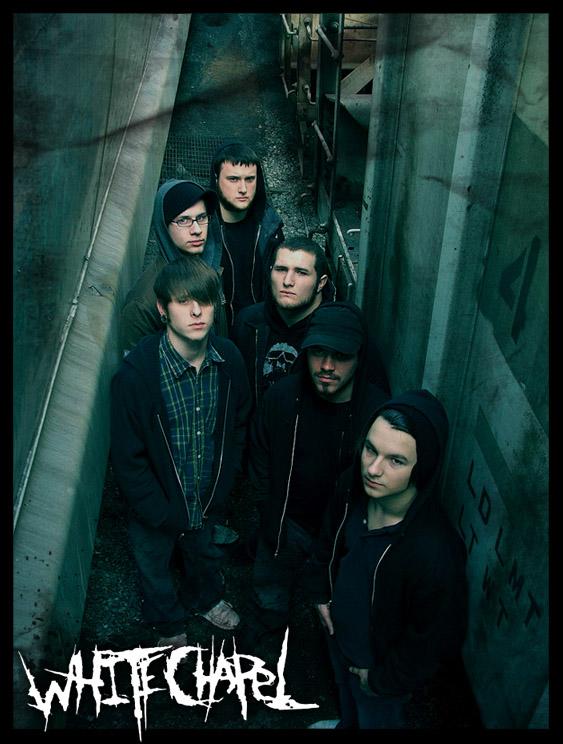 Metal Blade Records has just launched the new website dedicated to the forthcoming album, A New Era of Corruption, from Knoxville, Tennessee's WHITECHAPEL. On
ANewEraOfCorruption.com
fans will be able to view studio videos from the recording process of A New Era of Corruption, a live video of the band in Australia performing at Soundwave Festival 2010, production videos from This Is Exile, and a teaser clip for the brand new video for the song 'The Darkest Day of Man' filmed earlier this month by famed metal video director David Brodsky of MyGoodEye. Also up on ANewEraOfCorruption.com are all of the band's current tour dates and pre-order deals for the new album. Fans can purchase just the CD at a low pre-street date price, which comes with an autographed booklet, or chose from two different t-shirt packages also listed at a low pre-street date package price. The track 'The Darkest Day of Man' is currently streaming on the site and be sure to keep an eye on ANewEraOfCorruption.com as fans will get the chance to stream the album in its entirety before it is released.
On a side note, drummer Kevin Lane has irritated an injury in his ankle and will have to miss the Job for a Cowboy tour with Cattle Decapitation while he rests his foot. Kevin will be back out on the road with the guys for Warped Tour Twenty Ten this summer. Be sure to stop by the band's merch tent on Warped Tour as they will be doing signings at every stop; times will be announced on the stage day of show
About Whitechapel:
Having sold 6000 copies of This Is Exile in its first week, the band once again toured relentlessly, playing shows in the US, Canada, and Europe, and sharing the stage with such luminaries as Cannibal Corpse, Slayer, Killswitch Engage, Unearth, Behemoth, and Chimaira, in the process shifting more than 55,000 units. Not a bad feat for a band that most likely cause rock radio programmers to hide quaking beneath their desks.
Following up such a punishing album would be an unenviable task for most, but Whitechapel are just getting started, and A New Era of Corruption, which was produced by Jason Suecof (The Black Dahlia Murder, Job For A Cowboy) and features guest appearances by Deftones' Chino Moreno and Vincent of The Acacia Strain, showcases a group who are imposingly focused and determined to write the heaviest, most intense and dynamic music possible. "We didn't want to put out 'This Is Exile: Part Two', and this is definitely a real progression from that record - but, at the same time we wanted it to sound like Whitechapel," Wade asserts. "Having played with bands like Slayer and Cannibal Corpse, you realize that one of the reasons they've been around so long is because they've created a certain sound and they've stuck to that. Fans want to hear their favorite band sounding like their favorite band, and while we'll always grow, that's something I think we'll strive for on every record from now on."
Bozeman expands on this, stating that "The first two records are just riff after riff after riff, but this time we have more of a verse-chorus approach, and I think that makes the songs more memorable. Everything is still just as brutal and just as intense, it's just a little more structured, and that makes for better songs." And as the band has progressed sonically, so have Bozeman's lyrics, who this time has jettisoned a concept-based approach but remains just as focused, unleashing a surge of apocalyptic wrath as he covers issues such as the devolution of society into violent, hateful human beings ("Devolver"), the increasing corruption and violence of the post 9/11 world ("Breeding Violence"), and the circumstances surrounding the tragic death of his own mother ("Murder Sermon").
Primed to take A New Era of Corruption to hungry audiences around the globe, Whitechapel are continually proving themselves an indomitable force, and their fan base is primed to grow and grow as more people are exposed to their unique brand of sonic violence. Prepare to be corrupted.
Artwork for A New Era of Corruption was handled by Brent Elliot White who has also worked with bands such as Job for a Cowboy and Carnifex and features 11 new tracks with a bonus track available to those purchasing the album through iTunes or on vinyl.
Track listing:
1. Devolver
2. Breeding Violence
3. The Darkest Day of Man
4. Reprogrammed to Hate
5. End of Flesh
6. Unnerving
7. A Future Corrupt
8. Prayer of Mockery
9. Murder Sermon
10. Nercomechanical
11. Single File to Dehumanization
Bonus Track 'Animus'
Catch Whitechapel live as they tour across the US in support of A New Era of Corruption:
Tour w/ Job For A Cowboy, Cattle Decapitation, Gaza
04/27 Baltimore, MD Otto Bar
04/28 Allentown, PA Crocodile Rock
04/29 Millvale, PA Mr. Smalls Theatre
04/30 Montréal, QC La Tulipe
05/01 Toronto, ON Opera House
05/02 Detroit, MI Magic Stick
05/03 Madison, WI Orpheum Stage Door
05/04 Elgin, IL Mad Maggie's
05/05 Sauget, IL Pop's
End Tour
05/07 Denver, CO Marquis Theatre w/Earth Crisis, First Blood, Thick As Blood
Tour w/ Son Of Aurelius
05/09 Reno, NV The Underground
05/10 Roseburg, OR Riversdale Grange
05/12 Modesto, CA Modesto Virtual
05/13 San Francisco, CA The Parkside
05/14 Fresno, CA Club Retro
End Tour
05/15 Pomona, CA California Metal Festival w/Fear Factory, and more
Tour w/ Job For A Cowboy, Cattle Decapitation, Revocation
05/16 Orangevale, CA The Boardwalk
05/17 Portland, OR Hawthorne Theatre
05/18 Seattle, WA El Corazon
05/19 Pocatello, ID ICON
05/20 Salt Lake City, UT In the Venue
05/21 Colorado Springs, CO The Black Sheep
05/22 Lawrence, KS Bottleneck
05/23 Wichita Falls, TX The Hanger
05/24 Austin, TX Emo's Inside
05/25 Odessa, TX Dos Amigos
05/26 Albuquerque, NM Launchpad
05/27 Tempe, AZ The Clubhouse Music Venue
End Tour
Van's Warped Tour 2010
06/25 Carson, CA Home Depot Center
06/26 Mountain View, CA Shoreline Amphitheatre
06/27 Ventura, CA Ventura County Fairground At Seaside Park
06/29 Phoenix, AZ Cricket Pavilion
06/30 Las Cruces, NM N.M.S.U. Practice Field
07/01 San Antonio, TX AT&T Center
07/02 Houston, TX The Showgrounds At Sam Houston Race Park
07/03 Dallas, TX Superpages.com Center
07/05 St. Louis, MO Verizon Wireless Amphitheater
07/06 Indianapolis, IN Verizon Wireless Amphitheatre
07/07 Burgettstown, PA First Niagara Pavilion
07/08 Cleveland, OH Time Warner Cable Amphitheatre
07/09 Toronto, ON Arrow Hall
07/10 Montreal, QC Parc Jean Drapeau
07/11 Hartford, CT Comcast Theater
07/13 Mansfield, MA Comcast Center
07/14 Darien Center, NY Darien Lake P.A.C.
07/15 Scranton, PA Toyota Pavilion
07/16 Camden, NJ Susquehanna Bank Center
07/17 Uniondale, NY Nassau Veterans Memorial Coliseum
07/18 Oceanport, NJ Monmouth Park Racetrack
07/20 Columbia, MD Merriweather Post Pavilion
07/21 Virginia Beach, VA Virginia Beach Amphitheatre
07/22 Charlotte, NC Verizon Wireless Amphitheater Charlotte
07/23 St. Petersburg, FL Vinoy Park
07/24 West Palm Beach, FL Cruzan Amphitheater
07/25 Orlando, FL Firestone Amphitheatre @ The Lot
07/26 Atlanta, GA Aaron's Amphitheater at Lakewood
07/28 Cincinnati, OH Riverbend Music Center
07/29 Milwaukee, WI Marcus Amphitheater
07/30 Detroit, MI Comerica Park
07/31 Tinley Park, IL First Midwest Bank Amphitheatre
08/01 Shakopee, MN Canterbury Park
08/02 Bonner Springs, KS Sandstone Amphitheatre
08/05 Edmonton, AB Northlands Grounds
08/07 Salt Lake City, UT Utah State Fairgrounds
08/08 Denver, CO Invesco Field
08/10 San Diego, CA Cricket Amphitheatre
08/11 Pomona, CA Pomona Fairplex
08/12 Marysville, CA Sleep Train Amphitheatre
08/13 Nampa, ID Idaho Center Amphitheatre
08/14 George, WA Gorge Amphitheater
08/15 Hillsboro, OR Washington County Fairgrounds
Read More News
Tags:
WHITECHAPEL, A New Era of Corruption, Metal Blade Records



jason fisher

April 27, 2010


More News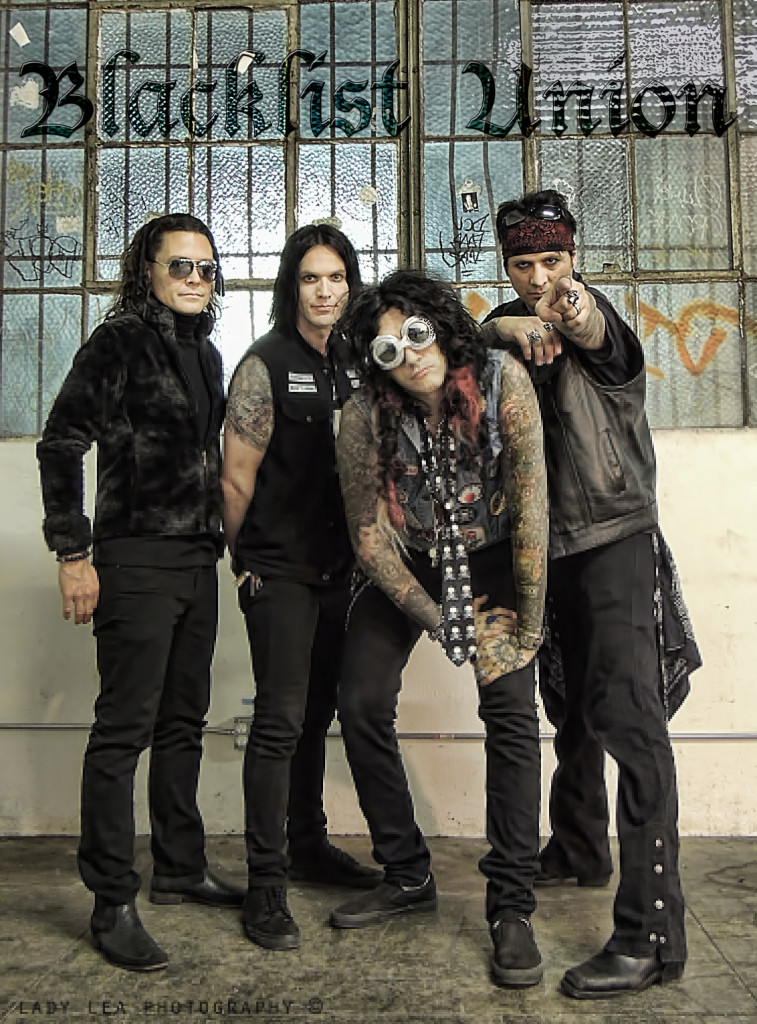 Exclusive Interview with Tony West of Blacklist Union.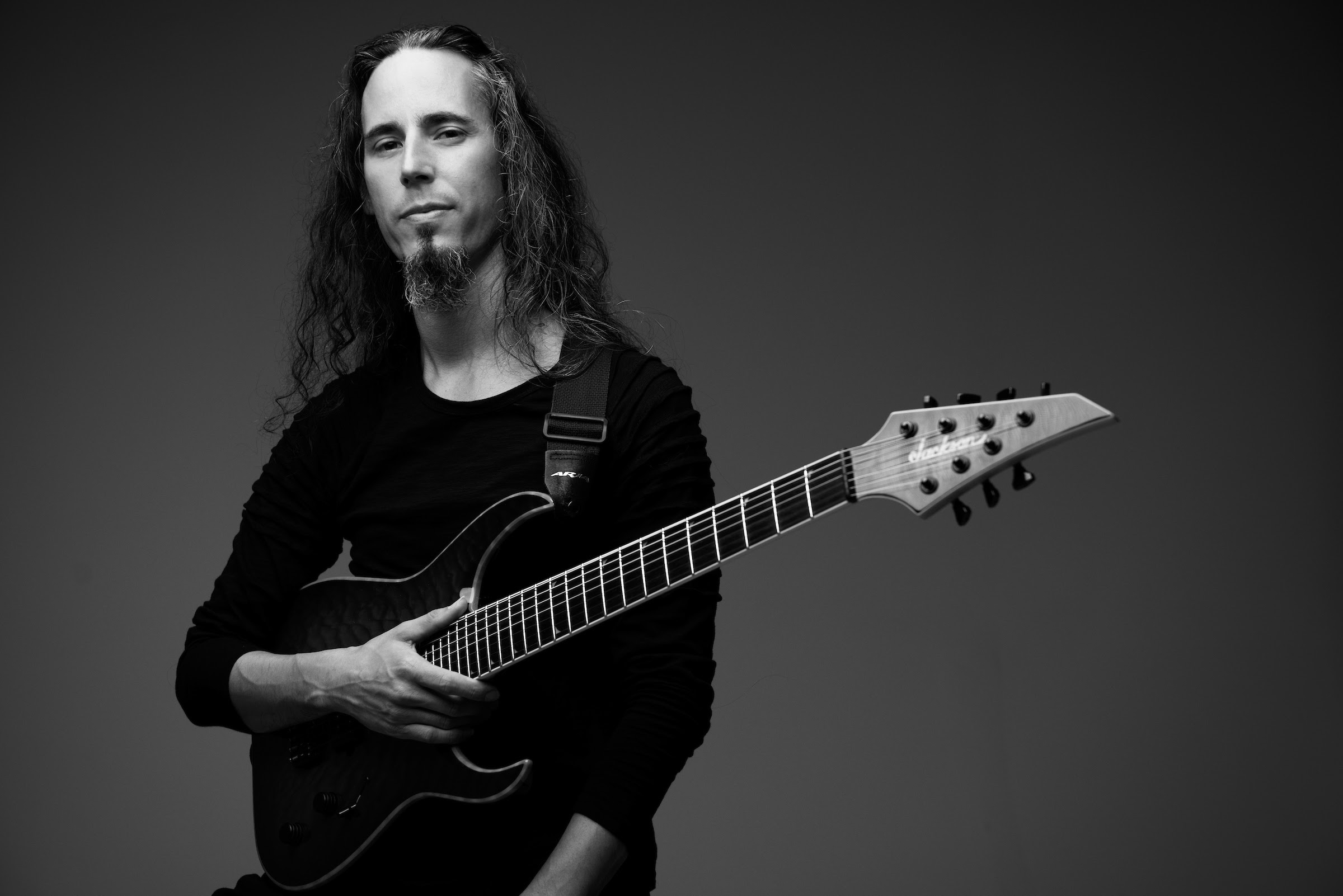 Jason Rodriguez Plunges Into Arachnophobia Distress With Music Video 'Tarantulas' via TheCirclePit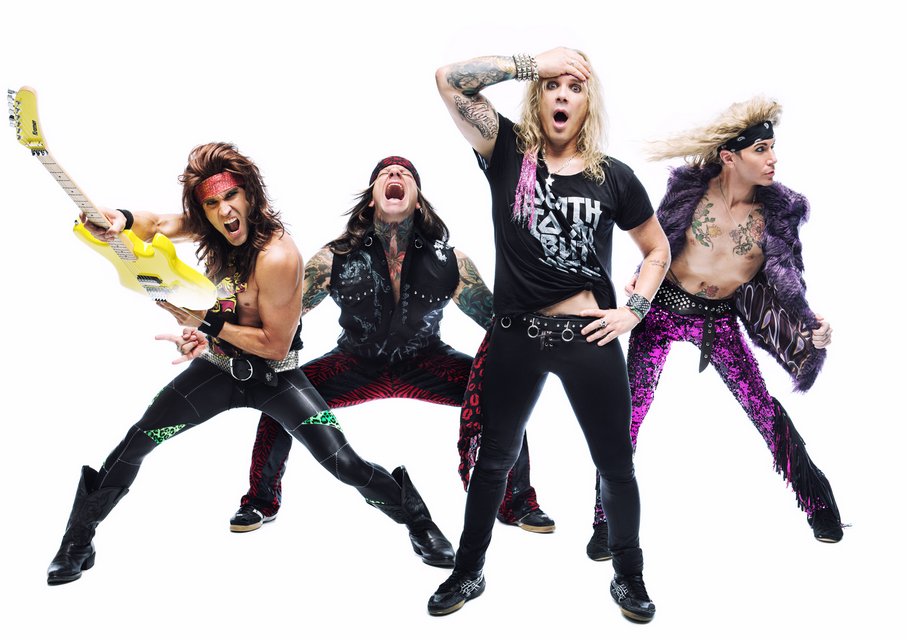 Steel Panther Bassist Drops Off Tour To Enter Sex Rehab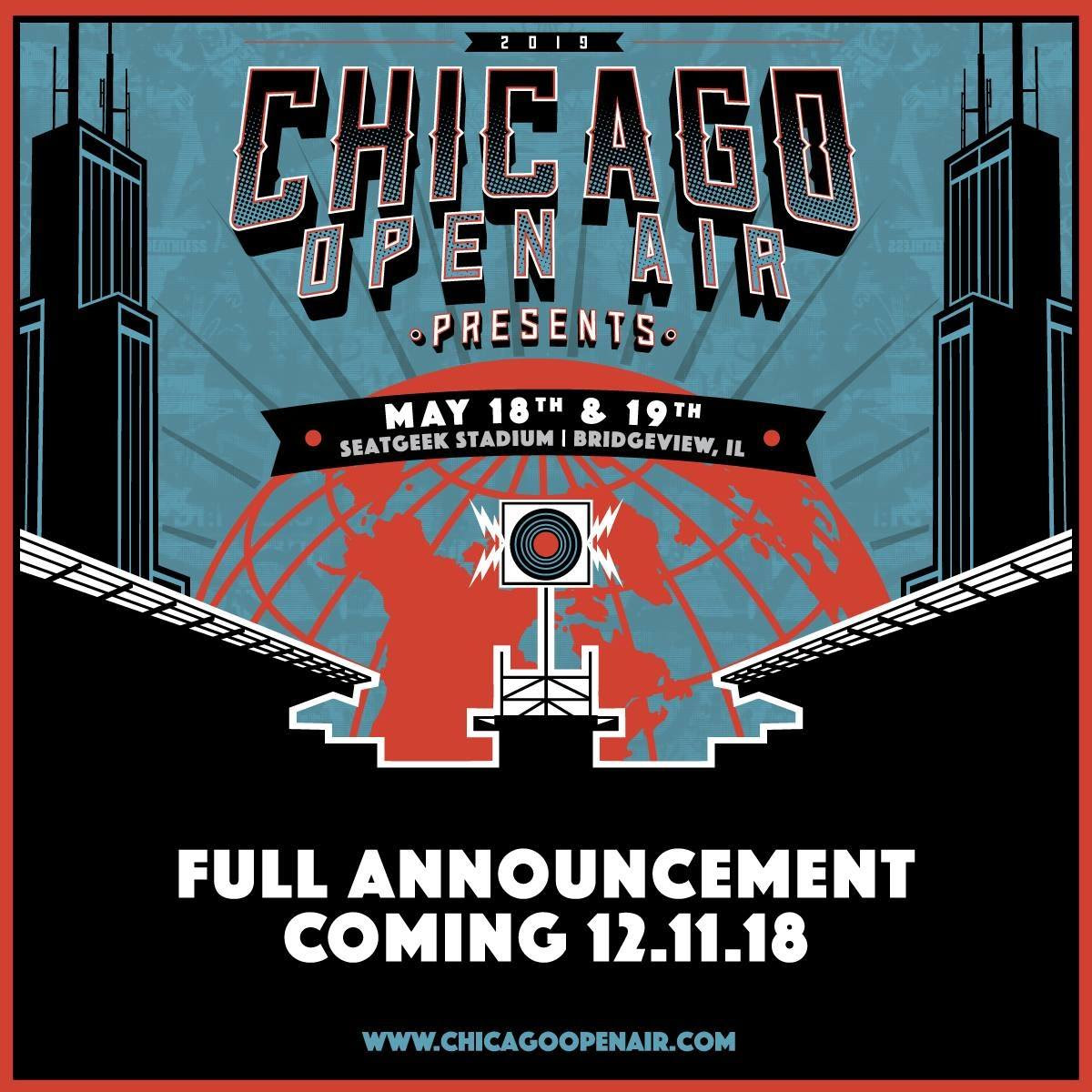 System Of A Down & Tool Lead 2 Days Of Metal Acts At SeatGeek Stadium In Bridgeview, IL Must-See Lineup: The Prodigy, Ghost, Meshuggah, Gojira & More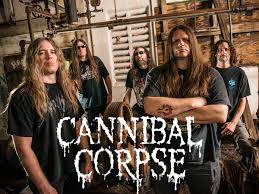 Cannibal Corpse guitarist arrested for burglary, assault with a deadly weapon on a police officer: reports