Accept signs to Nuclear Blast Records
Following an absence of over a decade, the legendary German-based heavy metal band ACCEPT have been diligently working on their comeback by securing a new label, solidifying their new line-up, working on their new album, and booking an upcoming tour!
Commented Gaby Hoffmann and Deville Schober of ACCEPT's management company: "We really appreciate the cooperation with Nuclear Blast. ACCEPT finally found a powerful partner to create a big international impact. Nuclear Blast has got a lot of experience and the power to push ACCEPT into new dimensions!"
Added Andy Siry, Nuclear Blast Germany's Label Manager: "We are very proud to declare the signing of ACCEPT! Like a lot of people out there, employees of Nuclear Blast have grown up with songs like 'Restless And Wild,' 'Breaker,' and 'Balls To The Wall'. It's an honor to us! ACCEPT found a new voice with Mark Tornillo and working together with successful producer Andy Sneap will cause an amazing record - a gift for the fans out there! This album will become a milestone in the history of ACCEPT!"
Recorded at Backstage Studio in Derbyshire, England with renowned producer Andy Sneap (Exodus, Arch Enemy, Megadeth), ACCEPT's twelfth full-length studio album, Blood Of Nations, will mark the debut of new vocalist Mark Tornillo - formerly of New York's TT Quick. Songs set to be included on the new album include: "Shades Of Death," "Blood Of Nations," "Pandemic," "Teutonic Terror," and "The Abyss." Expected North American release date is September 14th.
Following their eagerly-awaited return to the live stage in North America at New York City's nearly sold-out show at the Gramercy Theatre on May 8th, ACCEPT will head to Europe to perform "fan focused" sets at smaller venues to reunite with their longtime European fans and preserve the spirit of their old live shows. The band will have scheduled Meet-and-Greet sessions and will be available for autographs, photos, and interviews during this short trek. Tour dates for May are below. ACCEPT will also headline the ProgPower USA festival in Atlanta on September 9th. Preparations for a full-fledged ACCEPT world tour will begin this summer.
"We can't wait to go out and play again," said long-time ACCEPT bassist Peter Baltes. "Just because [former ACCEPT singer] Udo Dirkschneider isn't available to take part in the reunion doesn't mean we'll have to sit idle any longer. We feel Mark [Tornillo] is the perfect fit. Mark is an experienced veteran singer who is aware of the ACCEPT legacy and his voice fits the sound of ACCEPT perfectly. Wolf [Hoffmann, guitar] and I have always been the songwriting team - most of the classic ACCEPT tunes were written that way; together with Deaffy, a.k.a. Gaby Hoffmann, as a lyricist."
Regarding Mark Tornillo's addition to ACCEPT, guitarist Wolf Hoffmann has previously stated: "It all happened in minutes. Peter [Baltes, bassist] and I were working on some tunes in a studio in New Jersey. Somebody suggested we give this guy Mark a call to see if he would join us on vocals. So when he arrived, we started jamming on some old ACCEPT tunes - just for fun. As soon as Mark started singing we looked at each other and realized the impossible just happened: we found a new voice for ACCEPT! The timing could not have been better! Now or never... We are re-energized and excited..."
ACCEPT's new line-up (which features three on-going members) is as follows: Wolf Hoffmann, guitar; Peter Baltes, bass; Stefan Schwarzmann, drums; Herman Frank, guitar; and Mark Tornillo on vocals.
The band were recently in Los Angeles shooting a video for the new song "Teutonic Terror."
Confirmed tour dates for May are as follows:
· May 08, 2010 - Gramercy Theater - New York City, USA
Tickets: http://www.livenation.com/edp/eventId/418402
· May 11, 2010 - Forum Palace - Vilnius, Lithuania
Tickets: http://www.bilietai.lt/lt/event/5292
· May 14, 2010 - B1 Maximum - Moskow, Russia
Tickets: http://www.b1arena.ru/events/accept-14-05-2010/
· May 15, 2010 - DK Lensoveta Theater - St. Petersburg, Russia
Tickets: http://spb.kassir.ru/spb/db/text/217139846.html
· May 18, 2010 - Virgin Oil. Co. - Helsinki, Finland
Tickets: http://www.tiketti.fi/tapahtuma/7420
· May 20, 2010 - Debaser Slussen - Stockholm, Sweden
Tickets: http://www.debaser.se/kalender/4210/
· May 22, 2010 - Rock Hard Festival - Gelsenkirchen, Germany
Tickets: http://www.rockhardfestival.de/index.php?option=com_content&task=view&id=35&Itemid=59
· May 23, 2010 - De Pul - Uden, Netherlands
Tickets: http://www.ticketmaster.nl/search.php?convert=1&tm_link=tm_header_search&language=nl&keyword=accept
· May 24, 2010 - Le Bataclan - Paris, France
Tickets: http://www.ticketnet.fr/shop/fr/
· May 26, 2010 - Islington O2 Academy - London, UK
· May 28, 2010 - Sala Heineken - Madrid, Spain
Ticket link TBA
· May 30, 2010 - Rockstar Live Barakaldo - Bilbao, Spain
Ticket link TBA
Read More News
Tags:
Accept, Nuclear Blast Records, Germany



admin

April 06, 2010


More News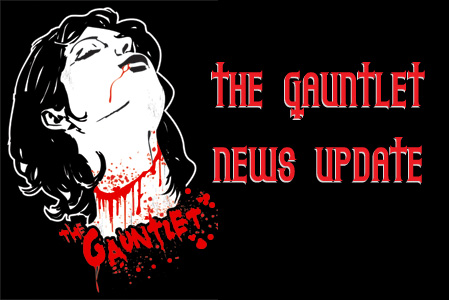 GODDESS OF FATE RELEASE "THE STRING'S ECLIPSE"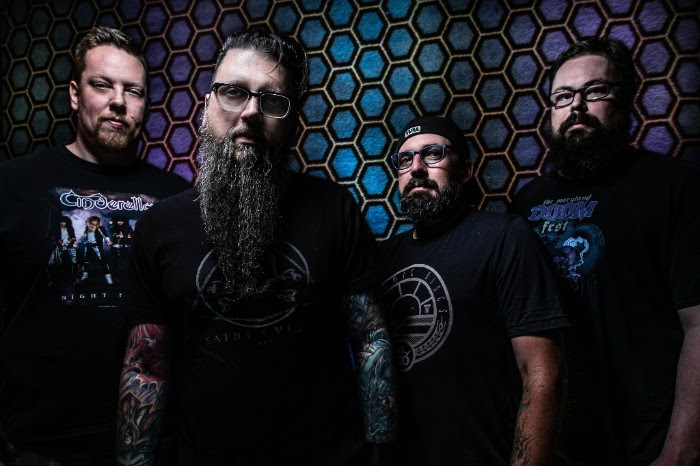 HOLLOW LEG TO RELEASE NEW ALBUM WITH ARGONAUTA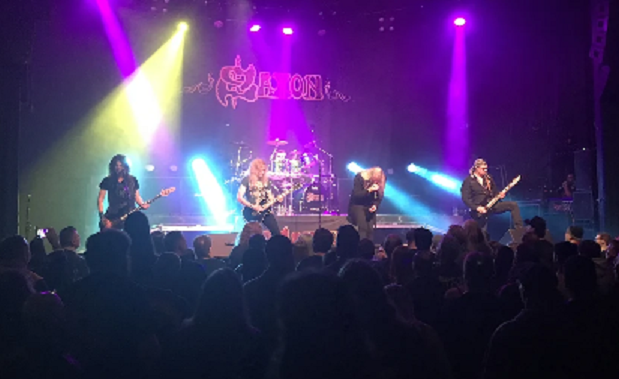 Saxon Crushes the Delmar

Hogans Goat Exclusive World Premier Video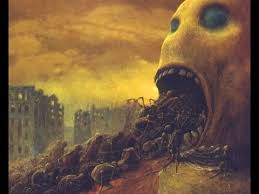 The Gauntlet: The Original Metal Site
More News