Suicidal Tendencies frontman discusses the U.S. Secret Service paying him a visit over a songs title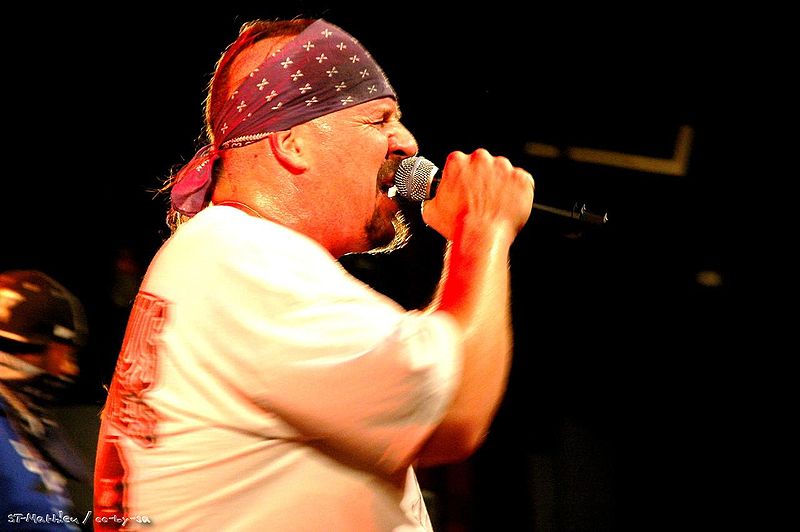 The Gauntlet recently caught up with Suicidal Tendencies frontman Mike Muir and asked him about the song title change for the ST classic "I Shot Reagan". "I had gotten a little heads up as some friends said they got a visit from the Secret Service and they were asking questions" stated Muir. "They also got in touch with our label at the time, Epic. I told my mom that the Secret Service was after me and she was like 'yeah right, that doesn't really happen in this country.' I was living at my mom's house. They came to the house and my mom opened the door. She made them wait there and went to wake me up. She came in my room and said 'The Secret Service are here!' I was like 'Oh crap!' I tried to put on the nicest shirt I could find and put my hair down. It was a little scary, I didn't know what they were going to do. It was the classic good cop bad cop scenario. I had to do a handwriting analysis thing and sign some stuff so they could get my mental health records." You can read the entire interview here.

Suicidal Tendencies recently released its first live DVD, "Live at the Olympic Auditorium".
More Tour Dates
Tags:
Suicidal Tendencies, Mike Muir, I Shot Reagan, secret service
Follow us on Twitter
|
Like Us
Date: Feb 10, 2010
As Reported by:
jason fisher