GWAR's Oderus Urungus to appear on Red Eye - This is not a repeat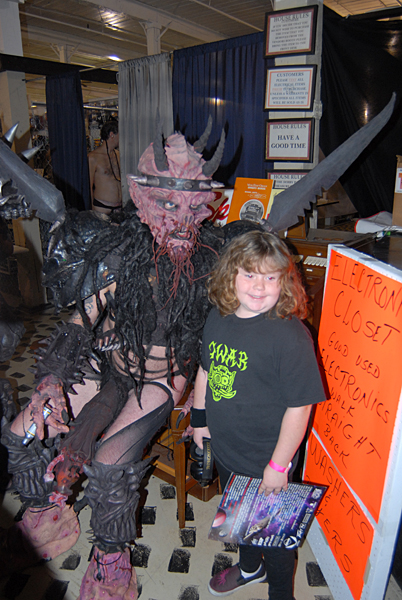 This just in from Slave Pit Headquarters! In an obvious symbolic gesture heralding the continuing domination of the rock-shock-group-band GWAR over all media, FOX News and Slave Pit Inc. are proud to announce the first appearance on the networks late-night news/laugh fest, Red Eye" by their official and world s first "Interplanetary Correspondent", GWAR's Oderus Urungus, tonight at 3:00am EST

Oderus was a shocking addition to the supposedly conservative agenda of the network, and quickly parlayed his guest spot into a semi-regular feature on the show, which is hosted by the disarmingly dimpled Greg Gutfeld, ex-MAXIM editor and all around great guy.

"I am glad to be back, said Oderus, taking a break in the festivities surrounding the continuing 25th Anniversary of GWAR's re-awakening on Earth. "Where was I?"

For all you GWAR fans out there wanting to stay up to date with your favorite alien nasties, Metal Blade has created a GWAR widget. This intergalactic widget includes an MP3 of the track Let Us Slay , band photos, information about the album, and will have upcoming GWAR tour dates when the band hits the road again. Fans can also add the widget to their blogs and networking pages and it will update automatically with new tour dates, music, videos and more.
More Tour Dates
Tags:
Gwar, Red Eye , oderus urungus, Interplanetary Correspondent
Follow us on Twitter
|
Like Us
Date: Jan 29, 2010
As Reported by:
admin