Enthroned stream new song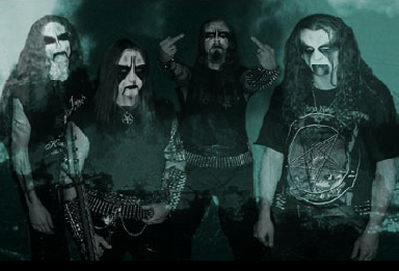 The new song called 'The Vitalized Shell' from Belgian black-metal masters ENTHRONED is currently streaming on the official MySpace page of the band's label Regain Records.

Pentagrammaton will be released on March 22nd and will feature the following tracklist (in no particular order):

'In Missi Solemnibvs'
'Ornament of Grace'
'Rion Riorrim'
'The Vitalized Shell'
'Magnvs Princeps Leopardi'
'Nehas't'
'The Essential Chaos'
'Ad Te Clamamvs Exsvles Morvua Liberi'
'Pentagrammaton'
'Unconscious Minds'
'Behemiron'

Enthroned are holding a Pentagrammaton Release Celebration for their new album, Pentagrammaton, on Friday, March 5th at Magasin4 in Brussels, Belgium.

Also performing at the party are EMPTINESS and PSALM.

Doors open at 7:30 PM. Tickets are 10 euro.

The album will be available at the event.
More Tour Dates
Tags:
Enthroned, Pentagrammaton, Regain Records
Follow us on Twitter
|
Like Us
Date: Jan 15, 2010
As Reported by:
admin