DARK FUNERAL - Angelus Exuro Pro Eternus Album Art To Be Unveiled On Monday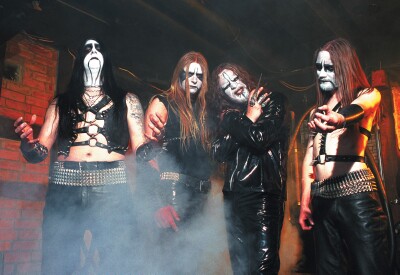 Swedish black metallers DARK FUNERAL have issued the following update:
"On Monday, October 19th we will reveal the amazing artwork for our new album, Angelus Exuro Pro Eternus, online. Once again it is made by Morbid (Daniel Valeriani). And we can assure you. This is his best and most stunning work thus far...
At the same time we go official with the artwork; we will also change the graphics on our official website and MySpace, so make sure to check in there on Monday!"
Our first range of merchandise for Angelus Exuro Pro Eternus is now available through our webstore - t-shirt, long sleeve, girlie and
booty shorts.
And please keep in mind... by making your purchase from DiabolisWear.com you support the band directly! So what are you waiting for!? It's time to make a deal with the devil."
Dark Funeral's new video, for 'My Funeral', which premiered on October 3rd, is YouTube's #1 most viewed music video this week!
The uncensored version of 'My Funeral', as well as the censored version, can be viewed below.
'My Funeral' is the first song from the band's upcoming album, Angelus Exuro Pro Eternus. The video was shot in and outside an old and closed mental hospital by Standard Film Team.
Angelus Exuro Pro Eternus will be released on November 18th via Regain Records.
Read More News
Tags:
Dark Funeral, Angelus Exuro Pro Eternus, regain records, black metal



admin

October 16, 2009


More News

Read about Darker Half and their newest album, If You Only Knew

Deleo's "Mythomania" to be released June 19th!

Secret Bad Boy release a slow-jam for nihilists: It Was Always Too Late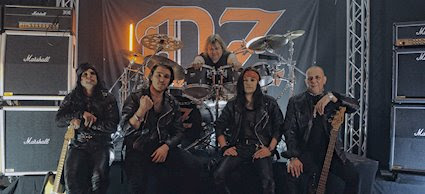 Oz has returned with their new album "Forced Commandments" after 2 years!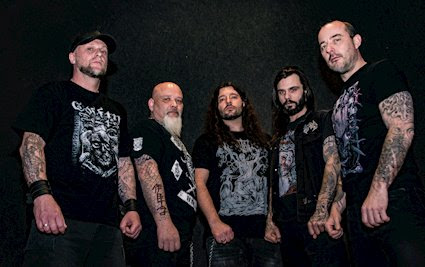 Sinister to release their new album "Deformation Of The Holy Realm" later this month