WATAIN Confirmed For Maryland Deathfest 2010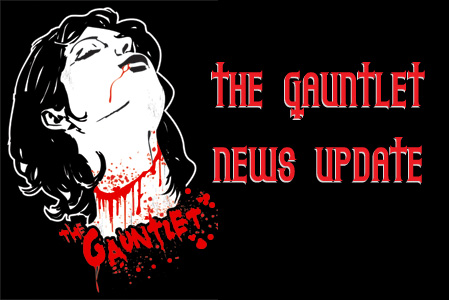 The Return Of Black Metal - WATAIN Confirmed For Maryland Deathfest 2010

Swedish Black metal tyrants WATAIN have - during and since their 111 date long "Fuck the World Tour" - been working in silence in secrecy on what is to become the band's fourth full-length album. The band states: "We can now reveal the long awaited first live performance to break the silence. WATAIN will return to the stage at the Maryland Deathfest in Baltimore, Maryland on the 28th of May 2010, alongside legends such as Autopsy, Pentagram and Possessed. This will be the first performance done in relation to the new WATAIN album, to be released worldwide only weeks after the show through Season of Mist."

WATAIN are well known for their ceremonial and mass-like performances where the foulest and most barbaric traditions of Black/Death Metal are intermingled with an undeniable presence of ancient magic, skill and a twisted yet solemn grace. Prepare yourself for the return of Black Metal!

More Tour Dates
Tags:
Watain, Maryland Deathfest, Season of Mist, black metal
Follow us on Twitter
|
Like Us
Date: Oct 05, 2009
As Reported by:
admin