Austrian Death Machine posts new track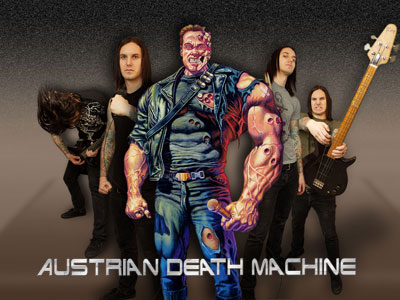 Get pumped! Double Brutal will be in your puny little hands when it hits stores on Tuesday, September 29th. Until then, click your way over to
Myspace
to hear their cover of Motorhead's Iron Fist!
Tim Lambesis adds: "Ahhnold and I were able to put together an entire CD full of great cover songs related to his movies. Since we released one song from the originals disc already, we figured it was time for everyone to hear a cover as well. Even now you've only heard less than 1/10 of the album, so make sure to pick up the whole thing on Tuesday!"
Ahhnold enthusiasts and metalheads will have a chance to catch Austrian Death Machine live soon on the west coast. Dates are below.
"I know this record's meant to be a joke, but Austrian Death Machine's really funny, and the music is pretty good. Even if they're taking a piss." James Hetfield in Revolver Magazine
AUSTRIAN DEATH MACHINE
10/07 Yuma, AZ The Mandarin Theatre
10/08 San Diego, CA Soma Sidestage
Tour w/ Children Of Bodom, Skeletonwitch
10/09 San Francisco, CA Regency Center w/ The Black Dahlia Murder
10/10 Victorville, CA Karma not part of tour
10/11 Pomona, CA Glasshouse w/ Holy Grail (no Skeletonwitch)
10/12 Phoenix, AZ Marquee Theatre w/ The Black Dahlia Murder
Double Brutal features shed-a-riffic performances by:
• BUZ MCGRATH (UNEARTH)
• ANDREW TAPLEY (THE HUMAN ABSTRACT)
• JAMES GERICKE (DEATH BY STEREO)
• MARK MACDONAL (MERCURY SWITCH)
• ROCKY GRAY (LIVING SACRIFICE)
• RUSTY COOLEY (if you need to ask…)
Double Brutal track listing:
Disc 1
1. Double Ahhnold
2. I Need Your Clothes, Your Boots, and Your Motorcycle (from Terminator 2)
featuring guest shredding by Andrew Tapley
3. Let Off Some Steam Bennett (from Commando)
featuring guest shredding by Rusty Cooley
4. Who Writes the Songs? (The Real Bomb Track)
5. It's Simple, If it Jiggles it's Fat (from Pumping Iron)
featuring guest shredding by Andrew Tapley
6. See You at the Party Richter (from Total Recall)
featuring guest shredding by Chris Storey
7. Hey Cookie Monster, Nothing is as Brutal as Neaahhh
8. Who Told You You Could Eat My Cookies? (from Jingle All the Way)
featuring guest shredding by Mark MacDonald
9. Come on Cohaagen, Give Deez People Ehyar (from Total Recall)
featuring guest shredding by Buz McGrath
10. Who is Your Daddy, and What Does He? 2
11. Come on, Do it, Do it, Come on, Come on, Kill me, Do it Now (from Predator)
featuring guest shredding by Kris Norris
12. Allow Me To Break The Ice (from Batman & Robin)
featuring guest shredding by James Gericke
13. Conan, What is Best in Life? (from Conan the Barbarian)
featuring guest shredding by Rocky Gray & Jason Suecof
Disc 2
1. Intro to the Intro
2. T2 Theme
3. Hell Bent for Leather (from Terminator 2 / Judas Priest cover)
4. Time Travel: The Metallica Conspiracy
5. Trapped Under Ice (from Batman & Robin / Metallica cover)
6. Iron Fist (from Terminator / Motörhead cover)
7. Recalling Mars
8. I Turned into a Martian (from Total Recall / Misfits cover)
9. Killing is My Business…and Business is Good (from everything / Megadeth cover)
10. Tactically Dangerous - Cannibal Commando (from Commando / Goretorture cover)
11. Gotta Go (from Terminator / Agnostic Front cover)
Read More News
Tags:
Austrian Death Machine, Tim Lambesis, Metal Blade Records



admin

September 28, 2009


More News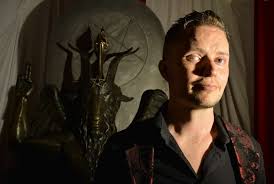 NYDM - New York Death Metal Fest Destroys Milwaukee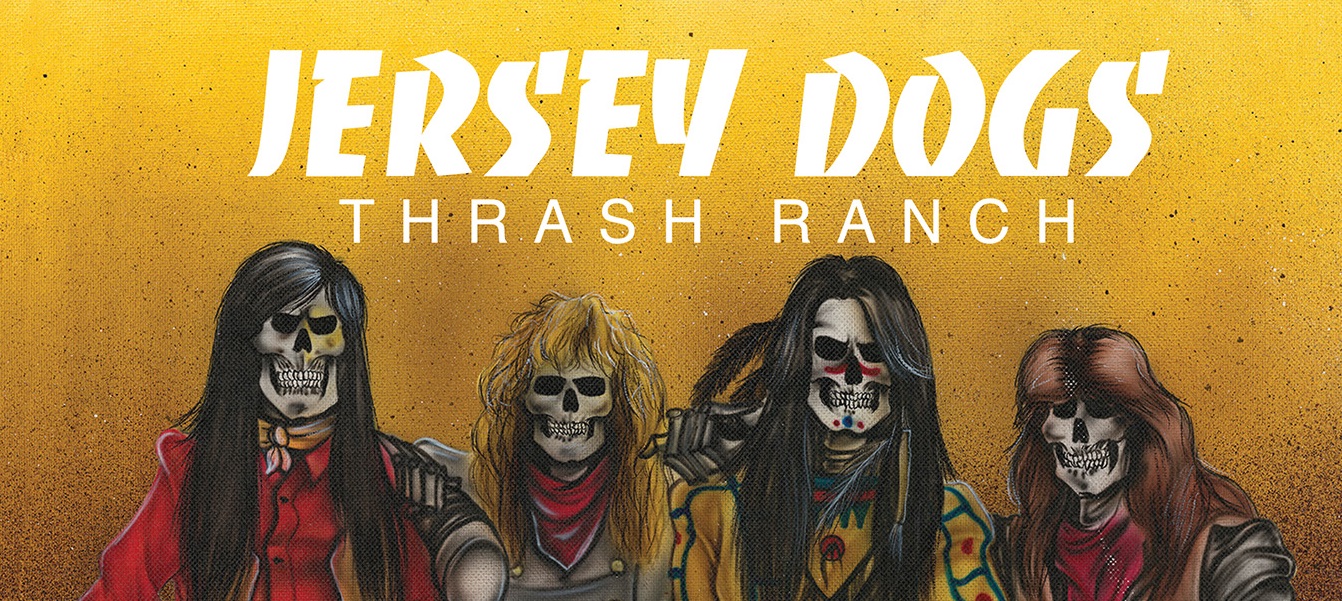 Jersey Dogs – Thrash Ranch re-issue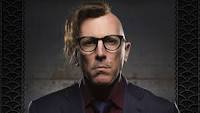 Despicable False Claim Against Him, Tool + A Perfect Circle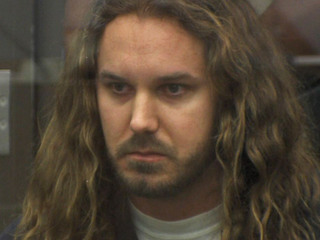 As I Lay Dying Welcome Back Tim Lambesis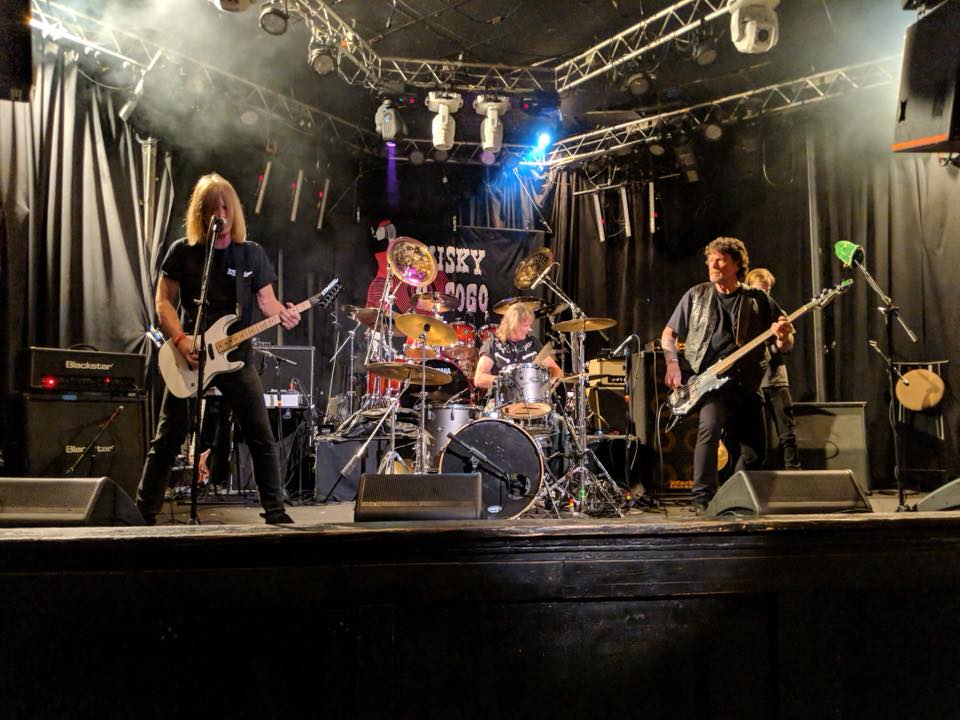 FROM THE DEPTHS TO THE SURFACE. WHITE BOY AND THE AVERAGE RAT BAND
More News