GWAR to kickoff tour this week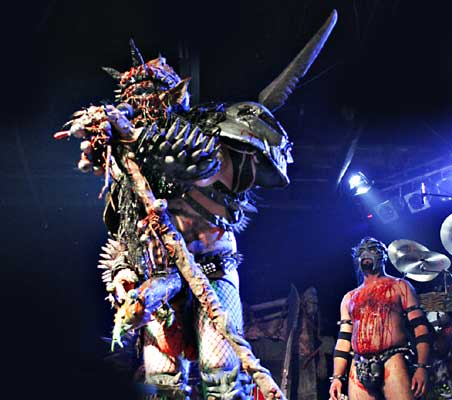 After their recent triumphant appearances on Fox News Red Eye, Opie and Anthony, and Fangoria Radio, GWAR is wrapping up what has been a summer-long whirlwind of ball-busting promotion for their brand new album, "LUST IN SPACE", out now on Metal Blade Records! As the first phase of their already-legendary two-year long 25th Anniversary Celebration draws to a close, check out some of the best of this summer's madness below.
Sayeth ODERUS URUNGUS, Fox News "Interplanetary Correspondent" and GWAR lead singer, "Me and my brothers have retreated back to Antarctica for the nonce, to burst pimples into bedpans and prepare for the next part of our latest plan to conquer the universe--the colossal "LUST IN SPACE NORTH AMERICAN TOUR 2009."
Show your devotion to the world's only openly extra-terrestrial band, the mighty GWAR, and pick up a copy of their amazing new album, "LUST IN SPACE" even if you have already. And don't forget to check out 2009's most awesome tour-- experience the legend that is GWAR, some very special friends, and the soon-to-be-arriving war fleet of Cardinal Syn, this fall and winter in the following cities....HAIL GWAR!
SEE GWAR ON TOUR THIS FALL
9/16 Memphis, TN @ Minglewood Hall (With Lamb Of God)
9/18-Grand Rapids. MI @ The Intersection (With Job For a Cowboy and Red Chord)
9/19-Columbus, OH @ Newport Music Hall (With Job For a Cowboy and Red Chord)
9/20-Baltimore, MD @ Sonar (With Job For a Cowboy and Red Chord)
9/21 Providence RI @ Lupo's Heartbreak Hotel (With Lamb Of God)
9/22 Montclair, NJ @ Wellmont Theatre (With Lamb Of God)
9/23 Pittsburgh, PA @ Amphitheater at Station Square (With Lamb Of God)
9/25 Oklahoma City, OK @ Bricktown Events Center (With Lamb Of God)
9/26 Lubbock, TX @ Lonestar Amphitheater (With Lamb Of God)
9/27 Austin, TX @ Austin Music Hall (With Lamb Of God)
9/29-Houston, TX @ Warehouse Live (With Job For a Cowboy and Red Chord)
9/30-New Orleans, LA @ House of Blues (With Job For a Cowboy and Red Chord)
10/2 Jacksonville, FL @ Plush (With Lamb Of God)
10/3-FT. Lauderdale, FL @ Revolution (With Job For a Cowboy and Red Chord)
10/4-Ybor City, FL @ THE Ritz Ybor (With Job For a Cowboy and Red Chord)
10/5 Orlando, WI @ Hard Rock Live (With Lamb Of God)
10/6-Atlanta, GA @ Masquerade (With Job For a Cowboy and Red Chord)
10/7 Little Rock, AR @ Clear Channel Metroplex Event Center (With Lamb Of God)
10/8 Wichita, KS @ The Cotillion (With Lamb Of God)
10/9 Des Moines, IA @ Val Air Ballroom (With Lamb Of God)
10/10 Fargo, ND-The Venue @ Playmakers (With Lamb Of God)
10/12-Minneapolis, MN @ First Avenue (With Job For a Cowboy and Red Chord)
10/14-Sauget, IL @ Pop'S (With Job For a Cowboy and Red Chord)
10/15-Indianapolis, IN @ The Vogue (With Job For a Cowboy and Red Chord)
10/16 Knoxville, TN @ Valarium (With Lamb Of God)
10/17-Detroit, MI @ Harpo's (With Job For a Cowboy and Red Chord)
10/18-Cleveland, OH @ House of Blues (With Job For a Cowboy and Red Chord)
10/20 Norfolk, VA @ The NorVa (With Lamb Of God)
10/21 Raleigh, NC @ Disco Rodeo (With Lamb Of God)
10/23-Richmond. VA @ The National (With Job For a Cowboy and Red Chord)
10/24 Elmira, NY @ First Arena (With Lamb Of God)
10/25 London, ONT @ John Labatt Centre (With Lamb Of God)
10/26-Buffalo, NY @ The Town Ballroom (With Job For a Cowboy and Red Chord)
10/27-S. Burlington, VT @ Higher Ground (With Job For a Cowboy and Red Chord)
10/29 Halifax, NS @ Cunard Center (With Lamb Of God)
10/30 Moncton, NB @ Moncton Coliseum -HALL C (With Lamb Of God)
10/31-Worcester, MA @ The Palladium (With Job For a Cowboy and Red Chord)
11/1 Montreal, QC @ Club Soda (With Job For a Cowboy and Red Chord)
11/2 Toronto, ON @ Sound Academy (With Job For a Cowboy and Red Chord)
11/4 Louisville, KY @ Expo 5 (With Job For a Cowboy and Red Chord)
11/5 Ft. Wayne, IN @ Piere's (With Lamb Of God)
11/6 Milwaukee, WI @ The Eagles Club (With Lamb Of God)
11/7 Springfield, MO @ Shrine Mosque (With Lamb Of God)
11/8 Dallas, TX @ The Door (With Job For a Cowboy and Red Chord)
11/9 Tulsa, OK @ Cain's Ballroom (With Job For a Cowboy and Red Chord)
11/11 Denver, CO @ Gothic Theater (With Job For a Cowboy and Red Chord)
11/12 Albuquerque, NM @ Sunshine Theater (With Job For a Cowboy and Red Chord)
11/13 Tuscon, AZ @ Rialto Theater (With Job For a Cowboy and Red Chord)
11/14 Tempe, AZ @ Marquee (With Job For a Cowboy and Red Chord)
11/15 San Diego, CA @ House of Blues (With Job For a Cowboy and Red Chord)
11/16 Los Angeles, CA @ House of Blues (With Job For a Cowboy and Red Chord)
11/18 Ventura, CA @ Ventura Theater (With Job For a Cowboy and Red Chord)
11/19 Chico, CA @ Senator Theater (With Job For a Cowboy and Red Chord)
11/20 Reno, NV @ The New Oasis (With Job For a Cowboy and Red Chord)
11/21 Salt Lake City, UT @ Salt Air Pavilion (With Job For a Cowboy and Red Chord)
11/23 Pomona, CA @ Glasshouse (With Job For a Cowboy and Red Chord)
11/24 San Francisco, CA @ The Grand (With Job For a Cowboy and Red Chord)
11/25 Bend, OR @ Midtown (With Job For a Cowboy and Red Chord)
11/27 Portland, OR @ Roseland (With Job For a Cowboy and Red Chord)
11/28 Spokane, WA @ Knitting Factory (With Job For a Cowboy and Red Chord)
11/29 Seatlle, WA @ King Kat Theater (With Job For a Cowboy and Red Chord)
11/30 Vancouver, BC @ Commodore (With Job For a Cowboy and Red Chord)
12/2 Edmonton, AB @ Events Center (With Job For a Cowboy and Red Chord)
12/3 Calgary, AB @ Macewan Hall (With Job For a Cowboy and Red Chord)
12/4 Regina, SK @ Riddel Center (With Job For a Cowboy and Red Chord)
12/5 Winnipeg, MB @ Garrick (With Job For a Cowboy and Red Chord)
12/7 Chicago, IL @ House of Blues (With Job For a Cowboy and Red Chord)
12/9 Charlotte, NC @ Tremont Music Hall (With Job For a Cowboy and Red Chord)
12/10 Washington, DC @ 9:30 Club (With Job For a Cowboy and Red Chord)
12/11 Albany, NY @ Northern Lights (With Job For a Cowboy and Red Chord)
12/12 Philadelphia, PA @ Electric Factory (With Job For a Cowboy and Red Chord)
12/13 New York, NY @ Irving Plaza (With Job For a Cowboy and Red Chord)
Read More News
Tags:
GWAR, Oderus Urungus, Lust In Space



admin

September 14, 2009


More News
REVIEW: Upstate New York Thrash Chieftains - MONOLITH Re-master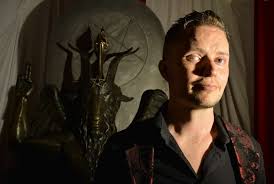 NYDM - New York Death Metal Fest Destroys Milwaukee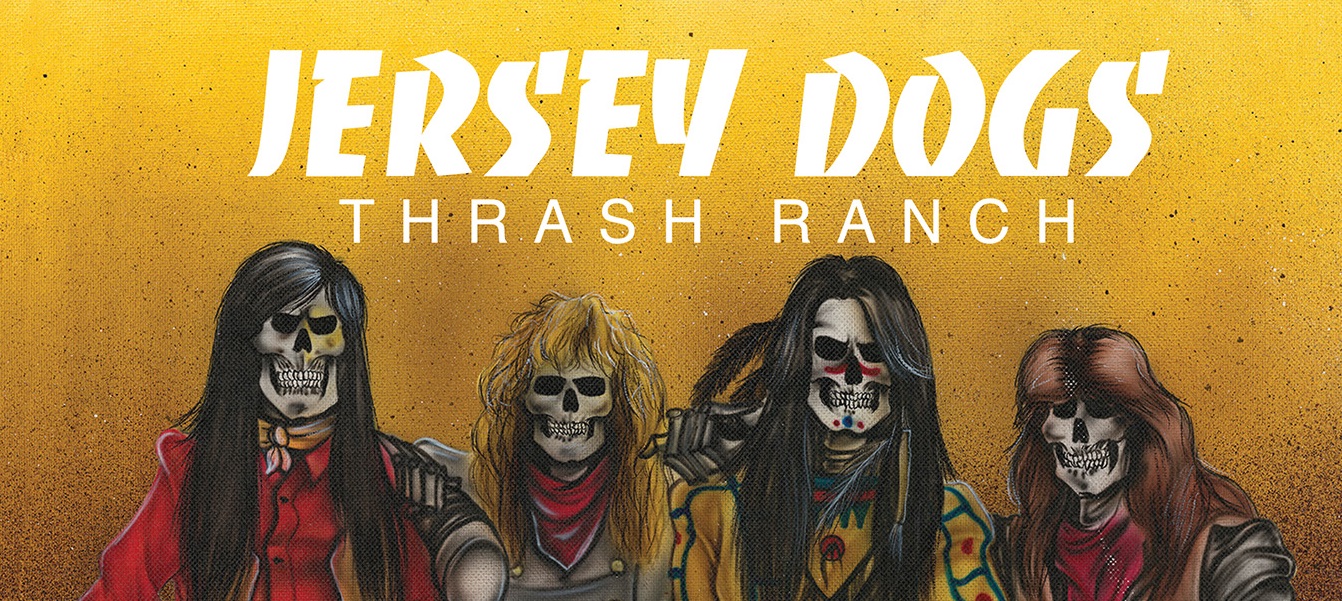 Jersey Dogs – Thrash Ranch re-issue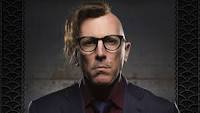 Despicable False Claim Against Him, Tool + A Perfect Circle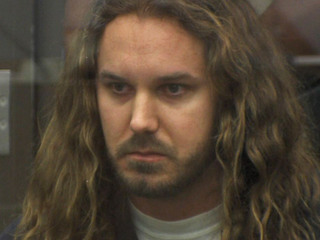 As I Lay Dying Welcome Back Tim Lambesis
More News