Oderus Urungus to stop by Red Eye again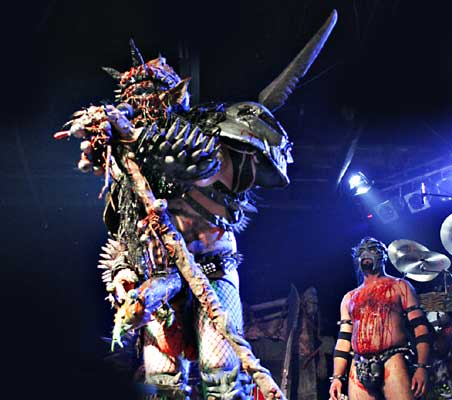 This just in from Slave Pit Headquarters! The world's first and only "Intergalactic Correspondent"", the ever-affable Oderus Urungus, will make his sixth and most memorable appearance on Fox News "Red Eye", hosted by Greg Gutfeld. His prior five appearances have went so well in fact that "Red Eye" has given Oderus the opportunity to have more airtime by being a member of the panel for an entire show.
Mr. Urungus had the following to say about this recent development:
"The media juggernaut that is the mighty GWAR marches relentlessly forward! I, ODERUS URUNGUS, shall be appearing on FOX News Red Eye for the 6th freaking time, on Wednesday, Sep. 2nd! And what's even better--I shall be on the show for the entire hour-long episode, or until I eat the other guests, whatever comes first. And they say FOX is a conservative network...if it took a conservative network to get Oderus on TV then I say we need more conservative networks!"
Oderus had this to say about his upcoming appearance on Opie and Anthony:
"I am pleased as pickled puke to finally be on the Opie and Anthony show, and I am reasonably sure that my reputation as a semi-nudist and penchant for public sex had something to do with it. Here's looking forward to getting them kicked off the air for the second time! Hail GWAR!
"Lust in Space" debuted at # 96 on the Billboard Top 200 Chart and is in stores now!
Don't miss GWAR on tour this fall celebrating their 25th anniversary!
9/16 Memphis, TN @ Minglewood Hall (With Lamb Of God)
9/18-Grand Rapids. MI @ The Intersection (With Job For a Cowboy and Red Chord)
9/19-Columbus, OH @ Newport Music Hall (With Job For a Cowboy and Red Chord)
9/20-Baltimore, MD @ Sonar (With Job For a Cowboy and Red Chord)
9/21 Providence RI @ Lupo's Heartbreak Hotel (With Lamb Of God)
9/22 Montclair, NJ @ Wellmont Theatre (With Lamb Of God)
9/23 Pittsburgh, PA @ Amphitheater at Station Square (With Lamb Of God)
9/25 Oklahoma City, OK @ Bricktown Events Center (With Lamb Of God)
9/26 Lubbock, TX @ Lonestar Amphitheater (With Lamb Of God)
9/27 Austin, TX @ Austin Music Hall (With Lamb Of God)
9/29-Houston, TX @ Warehouse Live (With Job For a Cowboy and Red Chord)
9/30-New Orleans, LA @ House of Blues (With Job For a Cowboy and Red Chord)
10/2 Jacksonville, FL @ Plush (With Lamb Of God)
10/3-FT. Lauderdale, FL @ Revolution (With Job For a Cowboy and Red Chord)
10/4-Ybor City, FL @ THE Ritz Ybor (With Job For a Cowboy and Red Chord)
10/5 Orlando, WI @ Hard Rock Live (With Lamb Of God)
10/6-Atlanta, GA @ Masquerade (With Job For a Cowboy and Red Chord)
10/7 Little Rock, AR @ Clear Channel Metroplex Event Center (With Lamb Of God)
10/8 Wichita, KS @ The Cotillion (With Lamb Of God)
10/9 Des Moines, IA @ Val Air Ballroom (With Lamb Of God)
10/10 Fargo, ND-The Venue @ Playmakers (With Lamb Of God)
10/12-Minneapolis, MN @ First Avenue (With Job For a Cowboy and Red Chord)
10/14-Sauget, IL @ Pop'S (With Job For a Cowboy and Red Chord)
10/15-Indianapolis, IN @ The Vogue (With Job For a Cowboy and Red Chord)
10/16 Knoxville, TN @ Valarium (With Lamb Of God)
10/17-Detroit, MI @ Harpo's (With Job For a Cowboy and Red Chord)
10/18-Cleveland, OH @ House of Blues (With Job For a Cowboy and Red Chord)
10/20 Norfolk, VA @ The NorVa (With Lamb Of God)
10/21 Raleigh, NC @ Disco Rodeo (With Lamb Of God)
10/23-Richmond. VA @ The National (With Job For a Cowboy and Red Chord)
10/24 Elmira, NY @ First Arena (With Lamb Of God)
10/25 London, ONT @ John Labatt Centre (With Lamb Of God)
10/26-Buffalo, NY @ The Town Ballroom (With Job For a Cowboy and Red Chord)
10/27-S. Burlington, VT @ Higher Ground (With Job For a Cowboy and Red Chord)
10/29 Halifax, NS @ Cunard Center (With Lamb Of God)
10/30 Moncton, NB @ Moncton Coliseum –HALL C (With Lamb Of God)
10/31-Worcester, MA @ The Palladium (With Job For a Cowboy and Red Chord)
11/1 Montreal, QC @ Club Soda (With Job For a Cowboy and Red Chord)
11/2 Toronto, ON @ Sound Academy (With Job For a Cowboy and Red Chord)
11/4 Louisville, KY @ Expo 5 (With Job For a Cowboy and Red Chord)
11/5 Ft. Wayne, IN @ Piere's (With Lamb Of God)
11/6 Milwaukee, WI @ The Eagles Club (With Lamb Of God)
11/7 Springfield, MO @ Shrine Mosque (With Lamb Of God)
11/8 Dallas, TX @ The Door (With Job For a Cowboy and Red Chord)
11/9 Tulsa, OK @ Cain's Ballroom (With Job For a Cowboy and Red Chord)
11/11 Denver, CO @ Gothic Theater (With Job For a Cowboy and Red Chord)
11/12 Albuquerque, NM @ Sunshine Theater (With Job For a Cowboy and Red Chord)
11/13 Tuscon, AZ @ Rialto Theater (With Job For a Cowboy and Red Chord)
11/14 Tempe, AZ @ Marquee (With Job For a Cowboy and Red Chord)
11/15 San Diego, CA @ House of Blues (With Job For a Cowboy and Red Chord)
11/16 Los Angeles, CA @ House of Blues (With Job For a Cowboy and Red Chord)
11/18 Ventura, CA @ Ventura Theater (With Job For a Cowboy and Red Chord)
11/19 Chico, CA @ Senator Theater (With Job For a Cowboy and Red Chord)
11/20 Reno, NV @ The New Oasis (With Job For a Cowboy and Red Chord)
11/21 Salt Lake City, UT @ Salt Air Pavilion (With Job For a Cowboy and Red Chord)
11/23 Pomona, CA @ Glasshouse (With Job For a Cowboy and Red Chord)
11/24 San Francisco, CA @ The Grand (With Job For a Cowboy and Red Chord)
11/25 Bend, OR @ Midtown (With Job For a Cowboy and Red Chord)
11/27 Portland, OR @ Roseland (With Job For a Cowboy and Red Chord)
11/28 Spokane, WA @ Knitting Factory (With Job For a Cowboy and Red Chord)
11/29 Seatlle, WA @ King Kat Theater (With Job For a Cowboy and Red Chord)
11/30 Vancouver, BC @ Commodore (With Job For a Cowboy and Red Chord)
12/2 Edmonton, AB @ Events Center (With Job For a Cowboy and Red Chord)
12/3 Calgary, AB @ Macewan Hall (With Job For a Cowboy and Red Chord)
12/4 Regina, SK @ Riddel Center (With Job For a Cowboy and Red Chord)
12/5 Winnipeg, MB @ Garrick (With Job For a Cowboy and Red Chord)
12/7 Chicago, IL @ House of Blues (With Job For a Cowboy and Red Chord)
12/9 Charlotte, NC @ Tremont Music Hall (With Job For a Cowboy and Red Chord)
12/10 Washington, DC @ 9:30 Club (With Job For a Cowboy and Red Chord)
12/11 Albany, NY @ Northern Lights (With Job For a Cowboy and Red Chord)
12/12 Philadelphia, PA @ Electric Factory (With Job For a Cowboy and Red Chord)
Read More News
Tags:
Gwar, Oderus urungus, red eye, fox news



admin

September 02, 2009


More News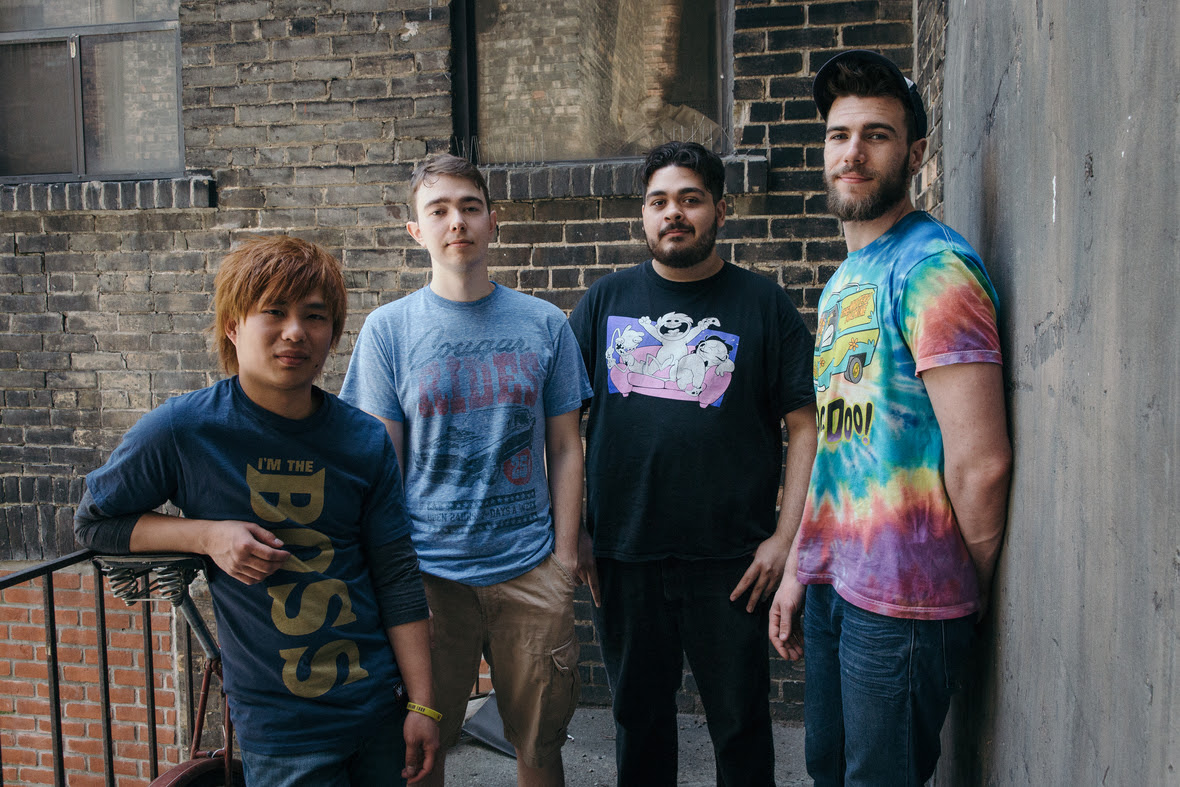 Minority 905, Not following Anyone - LEADING INSTEAD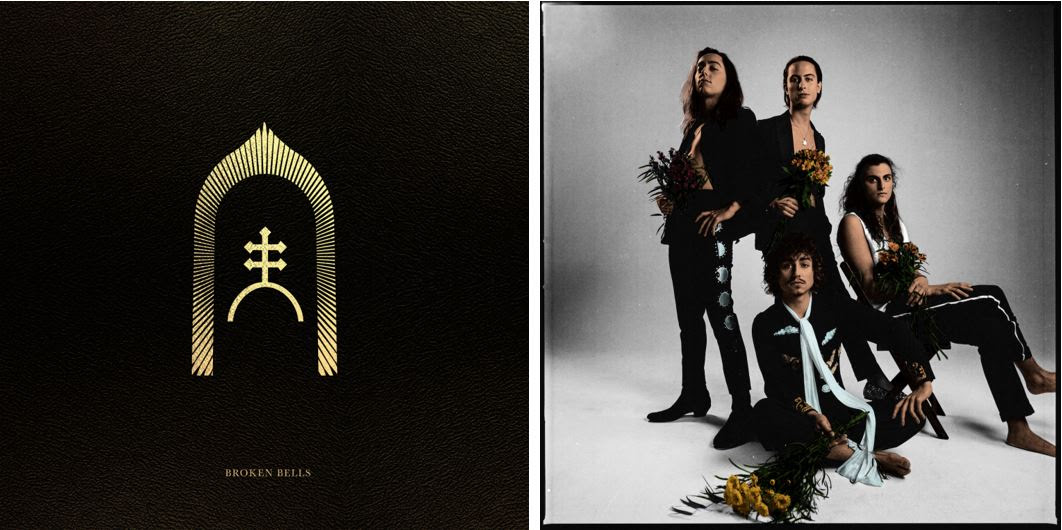 GRETA VAN FLEET PREORDER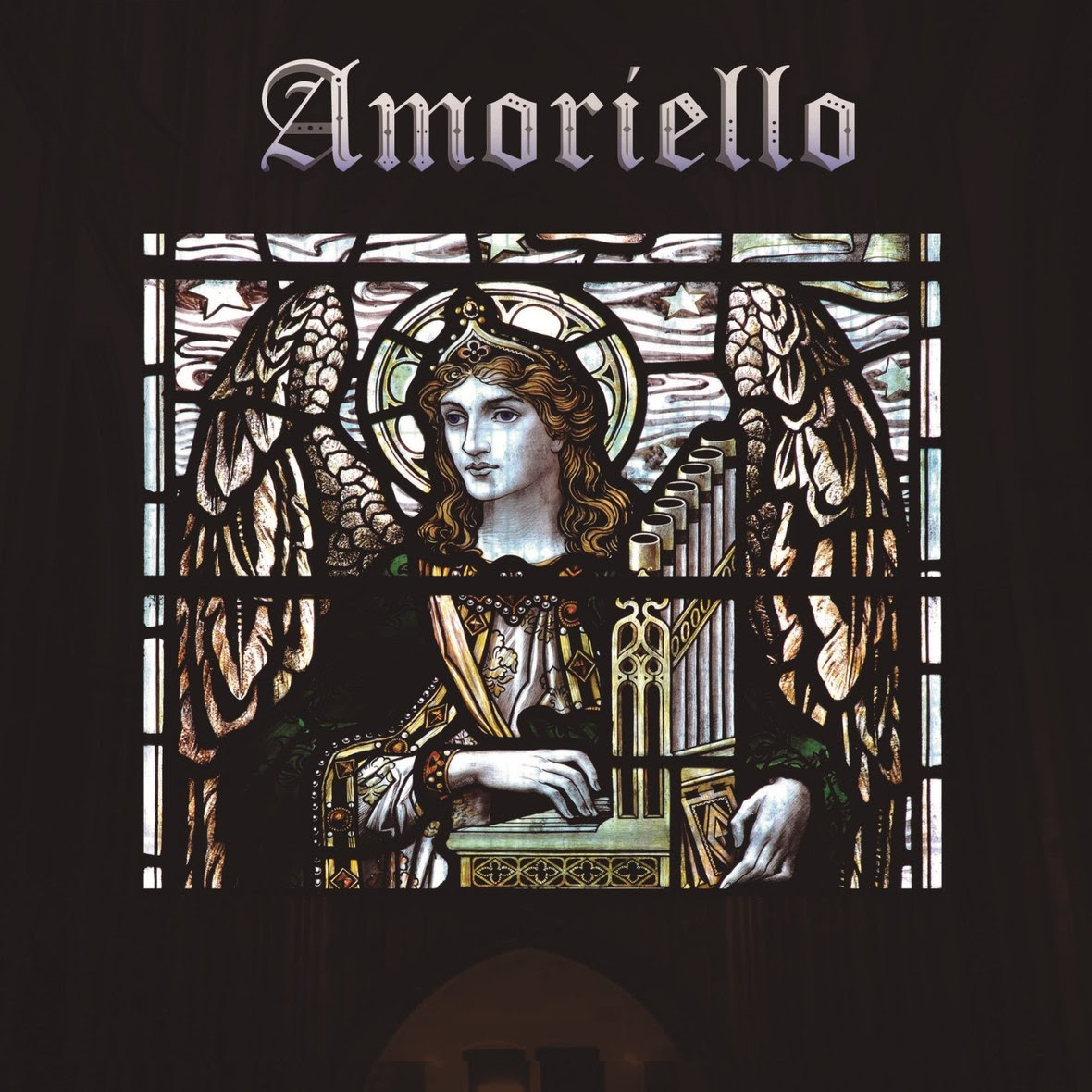 AMORIELLO Reveals First Teaser

ARCHGOAT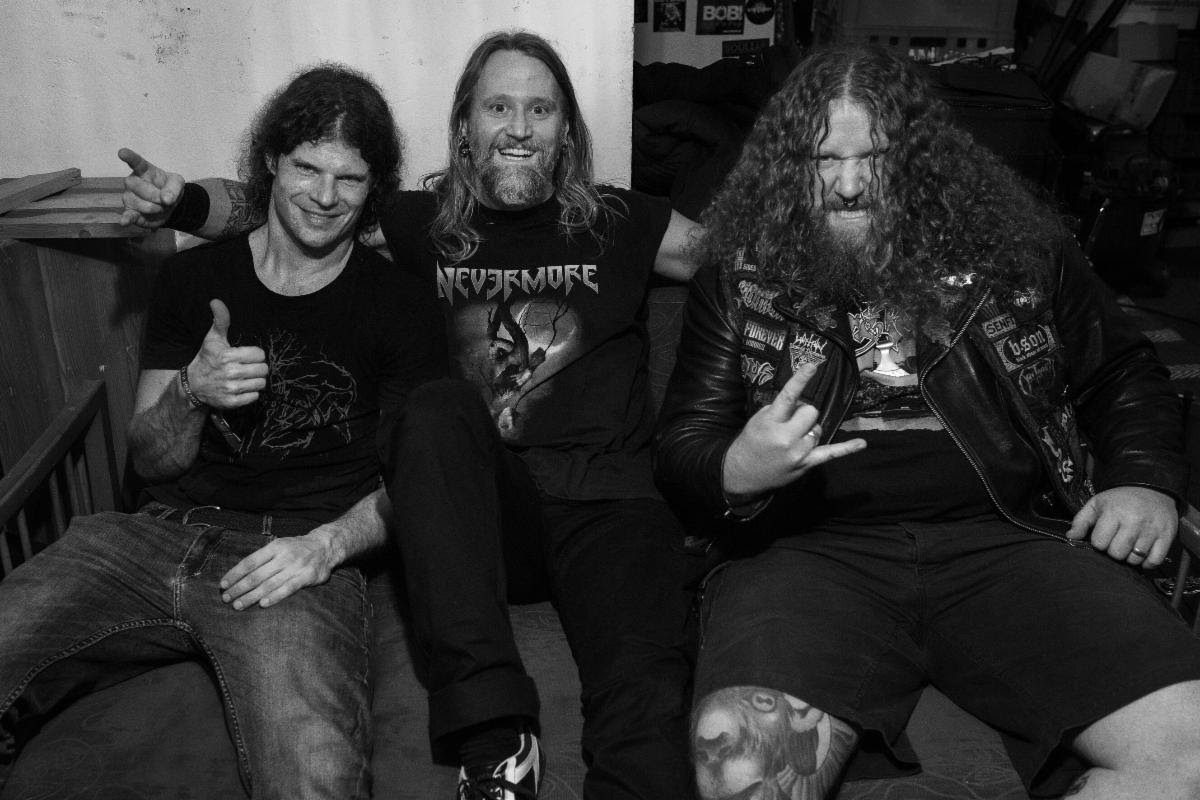 Behemoth I Loved You at Your Darkest
More News