Hatebreed posts new song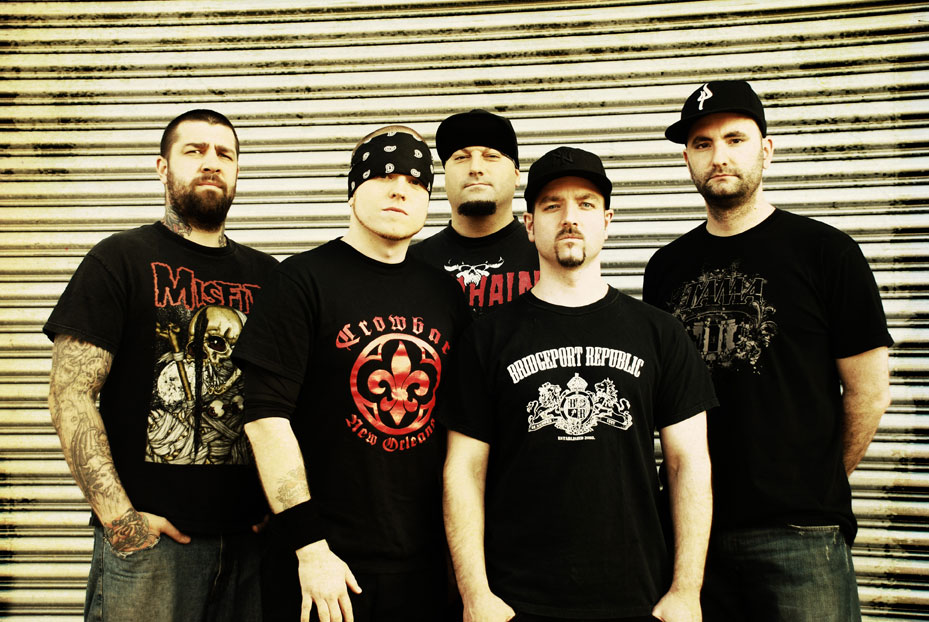 Connecticut hardcore/metal masters HATEBREED have released the cover art for their upcoming new self titled record which streets on Tuesday, September 29th. The new album's first focus track "In Ashes They Shall Reap" is now available on the band's MySpace page and here below for streaming.

Check it out below

HATEBREED have also just completed the video for "In Ashes They Shall Reap" which was shot in Connecticut earlier this month which will be released in weeks to come.

The new video reunites the band with long-time friend/director Dale "Rage" Resteghini.
The video was shot by award winning DP Joe Labisi.

The announcement of the band's new album is also part of E1's continuing / expanding relationship with the group after its initial first 2 releases together, including the #1 charting Billboard DVD LIVE DOMINANCE and the recently released covers album, FOR THE LIONS.

The new self titled album was once again produced by Zeuss and features the return of original guitar player Wayne Lozinak (who replaced departed guitarist Sean Martin) alongside core members Chris Beattie (bass), Matt Byrne (drums), Frank Novinec (guitar) and singer Jamey Jasta.

The band is currently headlining its U.S. DECIMINATION OF THE NATION tour which runs through September.

To date, HATEBREED has sold over 1 million albums in the U.S. alone and toured the world with the likes of Slayer, Slipknot, System of a Down, Lamb of God, Korn, Killswitch Engage, Disturbed, Black Sabbath and much more.

More Tour Dates
Tags:
Hatebreed, Jamey jasta, E1
Follow us on Twitter
|
Like Us
Date: Aug 27, 2009
As Reported by:
admin
This text will be replaced