GWAR's Oderus Urungus likes nachos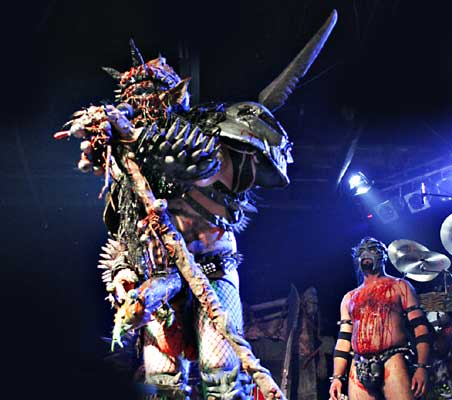 The Bike Lot in Richmond, Va. was the scene of mass craziness on the weekend of Aug. 23rd, 2009. Under a sweltering sun, the good folks came out in force to witness the colossal event known as --THE NACHO JUMP.
This spectacular event was part of the annual "Best Friends Day" yearly celebration which drew over 4000 people on this, the 10th anniversary of the event. People came from as far away as Australia to be a part of what is fast becoming a cultural event of impressive girth.


Guest host Oderus Urungus of the mighty GWAR shot-gunned beers, abused the crowd, taunted the riders and even passed out into the Nacho-pit.

"The fine freaks of Richmond have invited me, knowing my love of Nachos...and crack...and nachos,and ho's", said the cheese-smeared space alien.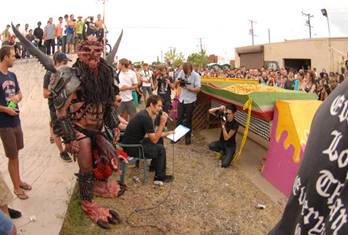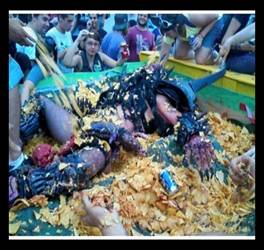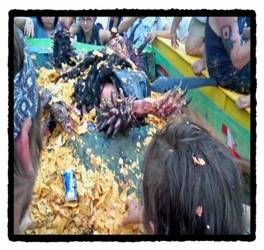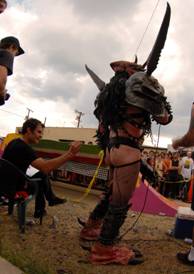 Also in attendance was BMX legend Matt "The Condor" Hoffman. Here he is seen writing "I love you" on Oderus' ass. Matt was in town to judge the event and act like a degenerate.

Don't have the new GWAR album, "Lust in Space"? What the hell is wrong with you? It Get it now, and don't forget to check out GWAR on tour this fall with Lamb of God, Job For a Cowboy, and the Red Chord.



http://www.gwar.net/

http://www.myspace.com/gwarofficial

More Tour Dates
Tags:
gwar, nacho jump, oderus urungus, beer
Follow us on Twitter
|
Like Us
Date: Aug 25, 2009
As Reported by:
admin