GIANT SQUID selling limited edition EP online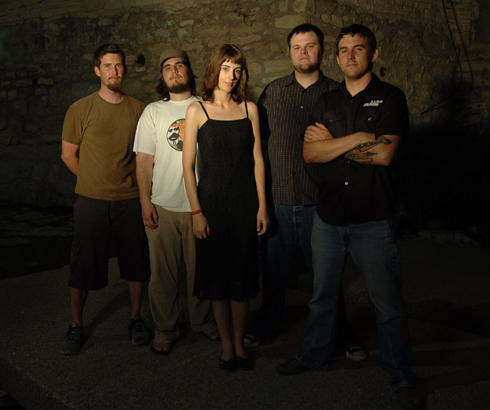 San Francisco's progressive/doom/stoner rock band GIANT SQUID, who have completed the studio work on their upcoming, self-released album The Ichthyologist with Matt Bayles (Mastodon, Isis, Pearl Jam), are selling copies of their limited edition Monster In The Creek EP at their official MySpace page.
In a posting online, singer/guitarist Aaron Gregory reveals: "Well, it's been a long time coming, and I hate to keep putting off all the people who have been emailing about this the last couple of years, so… we finally got around to putting together the last batch of Monster In The Creek EPs. And, since we're seriously hard up for cash, I've made these available for order immediately from us at myspace.com/giantsquid for ten of your hard earned dollars.
The EPs are all hand packaged by the band themselves with printed CD-Rs, hand cut labels on a cardboard slip package, and a hand folded lyric insert, exactly as they originally were three years ago. Of course like before, these too will each be individually numbered, which we've had to do backwards from 400 as by now we've totally forgotten where we left off in making these, so rest assured the count will be accurate for those who are a stickler for details!! I think there are only like 140 of these left. Unlike the first batch though, these WILL have the word "analog" misspelled on the CD-R. We were painstakingly scratching off an inappropriately placed "e" on each one before, but now we just don't fucking care as I'm sure you all don't. First batch, "analog", second batch "analoge". Got it? It's like having an ultra rare action figure with wrongly colored plastic weaponry. And really, what would a Giant Squid release be without a glaring typo?
Once these are gone, I don't know what we'll do with the material, maybe a cool vinyl reissue or something someday, but we for surely won't ever remake these like this again. Putting these together is a high cost, tedious, pain in the ass that was a bad idea from the beginning. Get them while we got them.
Monster In The Creek was on odd but really enjoyable era for Giant Squid that took place between the original self released, Metridium Field, and The End Records release, Metridium Fields. It features Aaron, Bryan, Mike, and Aurielle, all from Metridium Fields, along with Andy Southard, aka "Young Aundee" who was our full time keyboardist and third vocalist at the time. The songs are rich with keyboards and almost dance like passages, but still possess all the dark indie rock-esque melodies sandwiched with Giant Squid's trademark ultra heavy, down tuned guitar parts, which this time around feel more classic rock than post-doom metal-whatever you call it. It's unique to say the least. You can hear a couple of the tracks on our myspace page.
In 2005, we recorded these songs live (sans vocals of course) and directly to analog, 16 track, two-inch tape, with all of us playing in one enormous room. This took place at The Hangar recording studio in Sacramento, CA with producer Eric Broyhill (Far, !!!, Outhud). Everything done on this album was analog, from vocal effects to mixing, but then was mastered digitally by Broyhill. It sounds amazing and natural.
The album is loosely based on the New Jersey shark attacks that happened in Matawan Creek in 1916 – an event that I've been rather obsessed with since I was a child.
The recording process of The Ichthyologist has required some serious out of pocket money from us, so help us out here people and grab a little collectable piece of Giant Squid lore.
In addition to that, you can also buy for the first time ever through our MySpace page, the first version of Metridium Field, which we self released in 2004, two years before we entirely re-recorded the album and released it on The End Records as Metridium Fields. The original version of this record was engineered, mixed, and produced entirely by Billy Anderson (Neurosis, High On Fire, Cattle Decapitation) and is much more gritty and metal in both tone and feel. There's both male and female death metal-esque vocals coupled with double bass and more saturated metal guitar tones. Many of the songs possess slightly different arrangements before we "trimmed the fat" in the re-recording. A must have for any real Giant Squid nuts.
Also, if you haven't picked up a copy of our colored vinyl, limited 7" split with Grayceon, featuring the previously unreleased track, "Sutter's Fort", there aren't many of them left so grab one while you're at it. Thanks everyone for pestering us about the EPs and being so into it. I hope all who wanted one ends up with one. More big news about The Ichthyologist coming soon, including announcements of some amazing guest appearances!"
In other GIANT SQUID news, the band has also recorded a cover song for recent Syd Barrett tribute album. The guitarist comments, "We're also excited to finally announce the release of Like Black Holes in the Sky: The Tribute to Syd Barrett on Los Angeles based label, Dwell Records, upon which we cover Syd's, "Octopus". Dwell approached us a while back to take part in this amazing compilation of artists to pay homage to one of the founding members of Pink Floyd, and unarguably one of the most influential artists in psychedelic and experimental rock music. Upon hearing the roster of bands taking part in the album, it was a no brainer for us, and a real honor to have Giant Squid considered to be amongst them as well as the chance to try our hand at interpreting one of Syd's bizarre yet equally brilliant songs."
The tracklisting:
Kosmos – Vegetable Man
Kylesa – Interstellar Overdrive
Intronaut – Arnold Layne
Stinking Lizaveta – Matilda Mother
Jarboe – Late Night
Pentagram – Flaming
Giant Squid – Octopus
Jesu – Chapter 24
Unearthly Trance – Long Gone
Dredg – Astronomy Domine
Circle – Rats
Zodiak – See Emily Play
Read More News
Tags:
Giant Squid



jason

September 25, 2008


More News
The Top 10 Metal Driving Songs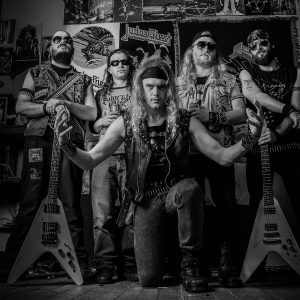 Seax "Fallout Rituals" Album Review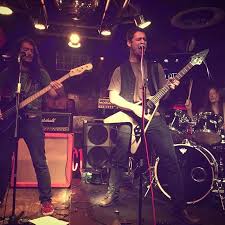 XCLUSIVE: Interview with Al Shirazi of German Metal Outfit: VOLDT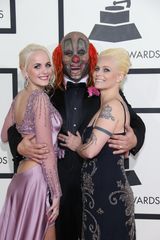 Gabrielle Crahan, daughter of Slipknot's Shawn 'Clown' Crahan, has died at 22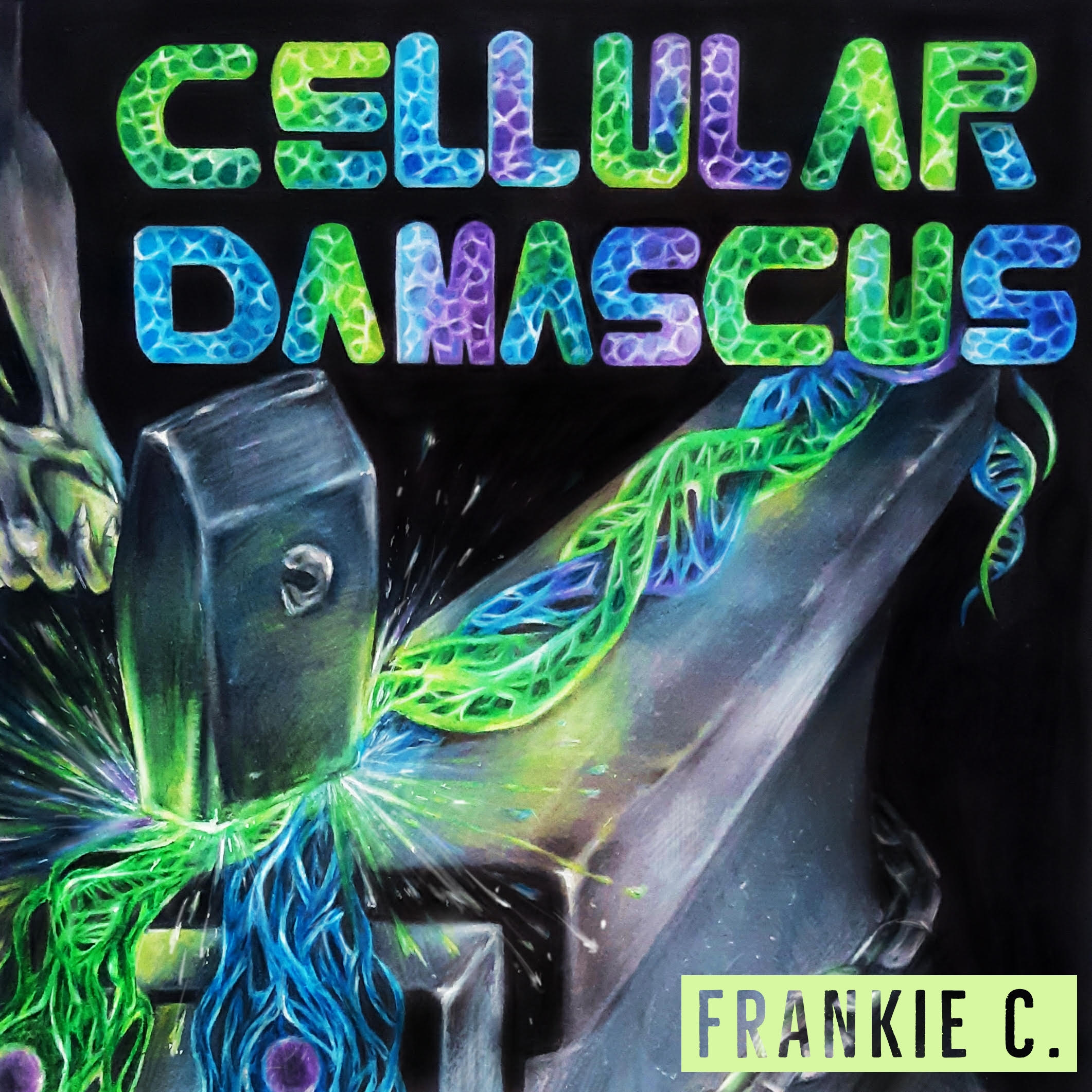 "Cellular Damascus" is the newest epic ride from the great Frankie C