Dave Mustaine comments on Endgame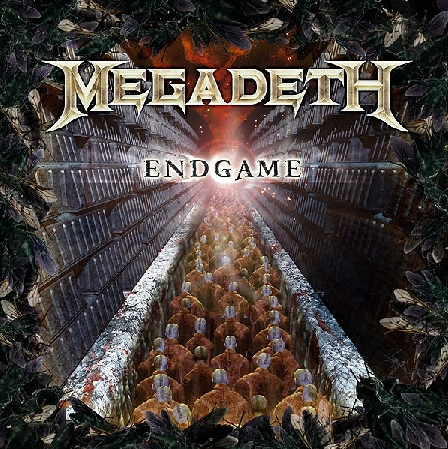 MEGADETH frontman Dave Mustaine has checked in with the following update:
"Droogies!
Well, I am over in London and the funny thing is that when I come to London, the weather is usually pretty cruddy, and within a few hours, the sun almost always breaks through. The first day I was here was Tuesday at 1:30 PM, and by second day the sun was out and it was steaming hot. It was sunny like this until late Thursday night when the clouds just couldn't support me anymore and they had to let loose with a torrential downpour. Friday was overcast, until night time when the sky was totally clear, and this morning it was sunny and bright again. I still have faith in the sun and they don't call me the Sunshine Boy for nothing. I got a good feeling that we are going to see some more sun while we are over here. The funny thing is, it doesn't work in Europe or anywhere else for that matter; only England.
The overall press has been surreal. It seems that I have regained my stature in the Heavy Metal world with most of the journalists, and I am so unbelievably surprised! I mean, when you are recording something, it sometimes feels really good and you HOPE for something good. Sometimes you have recorded a dud and you just THINK it is good. I knew from the outset of this record, that we had to really deliver the goods on this one; that I may need to put something in Chris' water to make him forget about the outside world, and just become one with me as a guitar team.
Well, there was nothing put in the water, and I think that the two of us becoming 'one' as a guitar team happened.
We are also experiencing a phenomenon with selecting our new crew. It appears that all-of-a-sudden that there are many, many seasoned veterans that want to come to work for us. This is another great milestone for us. We have the support of the UK press, and after yesterday, we also have a lot of support internationally. Add that with the fact that we have won the confidence of many industry insiders that do the work behind the scenes, too; there is a whole other world on the road when it comes to the touring staff – just like there are musicians that are better or worse... crew personnel are just the same. There are B level guys and then there are the A level guys, and then there are the guys that we can't afford; guys like the tour and production managers for the superstar acts like U2, SPRINGSTEEN, OZZY, MADONNA, etc.
On another note, I finished approving my autobiography, and that was a labor of love. I got to the last page and I was so amazed as I was nearing the end, that by the time I got to the last page I started to have this amazing sense of completion. I felt like someone had finally gotten me into print, good and bad, with a sprinkling more of bad just for good measure. And by the time I got to the last two words of the book, I started to have an overwhelming wave of emotions; finally I feel like someone has looked into me; what makes me tick; why I am upset about the things that upset me; what makes me happy; why I have upsetting things in my life that I can't seem to shake; how I can continue to come back from the dead, etc., etc., etc.
A really amazing occurrence that is happening too, is that people over here that have been open about their feelings about me (meaning they pretty much reamed me in the past), and have been very open about listening to us now, and now is the time to be professional, to be honest, to work extra hard, and to try my very best in everything I do. I am back to my fighting weight, and I have brought all of my Physical Therapy contraptions out here with me for my back. For example, I have a crazy shirt that is like an Under Armor t-shirt with strategically placed Velcro and some very strong Velcro and elastic straps which when put on and the straps are stretched into place, it will set me up so that I stand straight while my back learns to be a back again and not a Heavy Metal Question mark for a spine!
? - See what I mean?
Ouch! I have also been reading a lot again, and my son Justis has to read the classic Frankenstein, by Mary Shelley for his English class in 12th grade at school this next month and I wanted to read it along with him so that if he needed to that he can ask me some questions and that I would be able to help if needed. Justis has conducted several interviews for the 'Head Crusher' video and I am just waiting to hear from the studio that the guys have uploaded and started to edit the footage that Justis and his crew did there.
I have to say, that as excited as I am for me, for you and for Megadeth, I am even more excited to see what is going to happen with my boy, because he is a shredder, he is very fun to hang out with, he has a cool personality - pizzazz - and persona. I just wish I could see your faces the first time that hear him finally play. A big part of the reason that he is working at The Vault (Vic's garage) is so he can start to prepare for his first record. He has some really good parts, and the studio is going to set him up for success. It's not every day that a guitarist, no matter how young or how 'set-up' they are, can get access in a studio at anytime.
And that is why I decided that I wanted to start a small class at the studio, and call it Dave Mustaine's Metal Academy. Of course I watched Jack Black do it and he made it look so fun, and that is what I want to do with myself. I want to give back to the music business, to the fans and young musicians, and to the friends and family that are interested in music, that are my fans or friends and want to start playing an instrument - not just guitar. This will be such a great feeling for me to do this for you.
Today is a day off, and we are still trying to sort through a lot of bird's nests in the Land-of-all-things-Mega. I am intent on bringing you the best Megadeth show that I can and hopefully we will get all of these things fixed or at least addressed before we start up rehearsal. Then that way we will be able to tackle these problems as a group and come together with some kind of solution. We have our stage, or staging, our light and sound, our set-list, our backline or set-carts, and our backdrop.
I have some great ideas, but we have been unable to start making any progress because of the mountain of work I have been trying to deal with. I am the only one that has made this trip, and I wished that I could have had another band guy with me. Besides the answers blurring into the same answer for everything, and the beauty of having someone else step in when you are tired or angry, it's also cool to have someone else there to share another perspective with the press, and so that you don't get into a funk, or that you don't accidentally tell a story that may be missing a page from the 'book'.
Anyway, like I mentioned, the autobiography is done, the record is done, the artwork is done, the merchandise line is done, the touring line is done, the video is done, and we are now moving to another stage.
Now we are starting to assemble our team for touring. Things are status quo with the upper management people, we are making some changes to our crew, and in some cases we have lost some great talent, but there is also more great talent out there. We are looking for a tech for Chris and James, and we have a great guy named Fred Kowalo, who does both, and I would like to get a guy to help Fred split his workload, but I don't know if we can do that (afford that luxury) yet. My tech is coming back from a tour that kept him from being at the Canadian Carnage tour and replacing... Dave McRobb as my tech. Thank you Dave for saving the day and stepping in as my tech for that tour.
Hopefully this gives you something to chew on for a while.
UPCOMING STUFF: I still need to program my radio show, the book is coming out next year, we have the Megadeth/SLAYER tour coming up in October, dates in the states and Canada near the end of the year, and then a really big year after the Holidays. We are also starting to confirm the summer festival dates that we want to do next year. Throw in South America, more Euro dates, and a proper UK tour again like we did with Judas Priest and we are right up to the spring of 2010. So with a small break in-between, we should be booked up through next autumn.
Thank you for all of your messages at TheLIVELine, and I do get your messages, so you can stop asking if I get your messages. There is something that I would like to let you know about TLL. If you know of any talent that would belong in any of the categories that are listed on the top of the header for the six catagories, or any of the 21 sub-catagories, please be sure to contact scott@theliveline.com with your suggestions. As with any legitimate business of mine, we will compensate you for the Talent you scouted, and Scott can let you know the terms and benefits. Put it this way, this is a great way to communicate back and forth with your favorite talent, and to have an experience there that you couldn't have anywhere else at any of these other social websites.
I think about Ashton Kutcher having 1,000,000 followers at Twitter, and the fact that Twiiter benefitted that most from that, and he prolly didn't get anything, and even if he did, it was prolly only a one-time payment. TheLIVELine would have benefitted from being in that contest with Larry King and Ashton, and they both would have made a pretty penny off of the contest that they made, and yet it would still be paying dividends.
That's it for now, I am going to go get some dinner with my wife's best friend in England at 7 PM, and until then I am going to the gym to exercise my body to strengthen my neck. Wish me well my faithful Droogies! I can't wait to see you all again in concert, and please call me. I love to hear your voices. (866) 597-6342!"
As previously reported, Megadeth's new song 'Head Crusher' from the band's forthcoming album Endgame, is currently streaming at this location.
Endgame will be released on September 14th in Europe and the 15th in North America, also via Roadrunner Records. The CD was recorded at the band's own studio in San Marcos, California - Vic's Garage - which was named after their legendary and iconic Vic Rattlehead character.
Endgame tracklisting: 'Dialectic Chaos', 'This Day We Fight!', '44 Minutes', '1,320', 'Bite The Hand That Feeds', 'Bodies Left Behind', 'Endgame', 'The Hardest Part Of Letting Go... Sealed With A Kiss', 'Headcrusher', 'How the Story Ends', 'Nothing Left To Lose'.
Read More News
Tags:
Megadeth, Roadrunner Records, Endgame, Dave Mustaine



jason

August 09, 2009


More News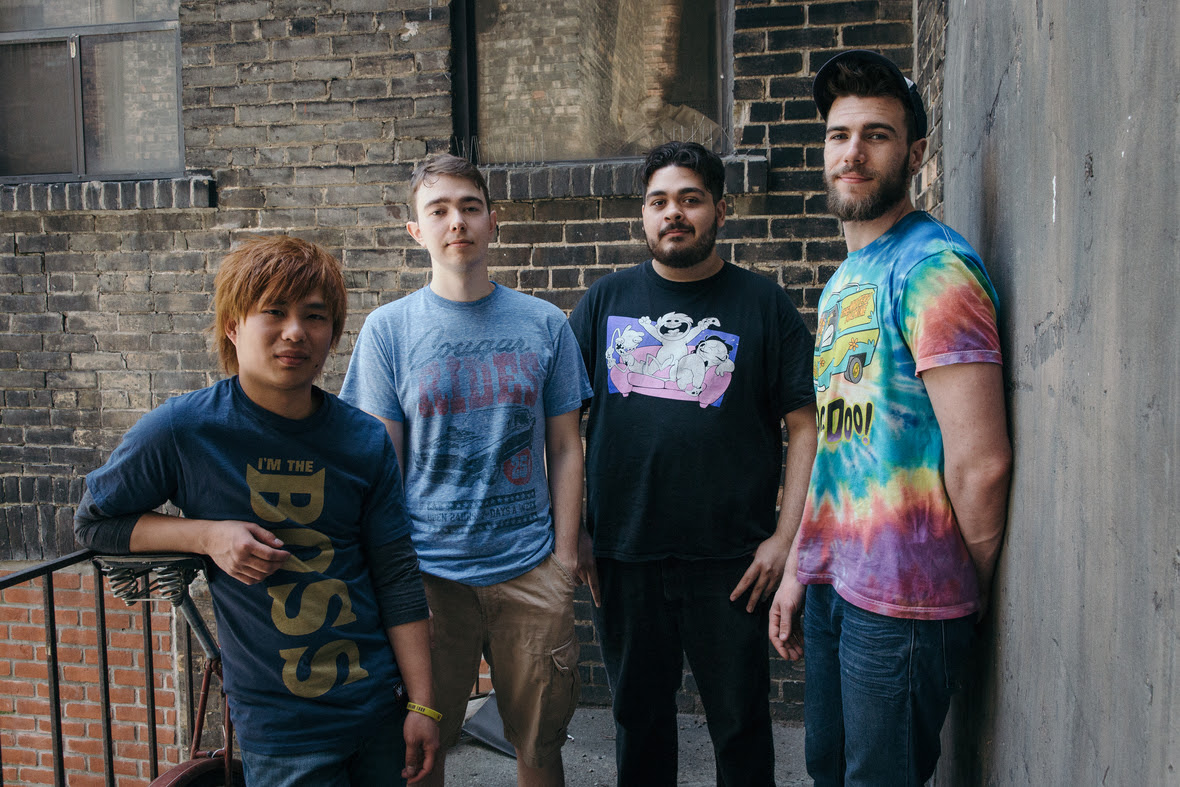 Minority 905, Not following Anyone - LEADING INSTEAD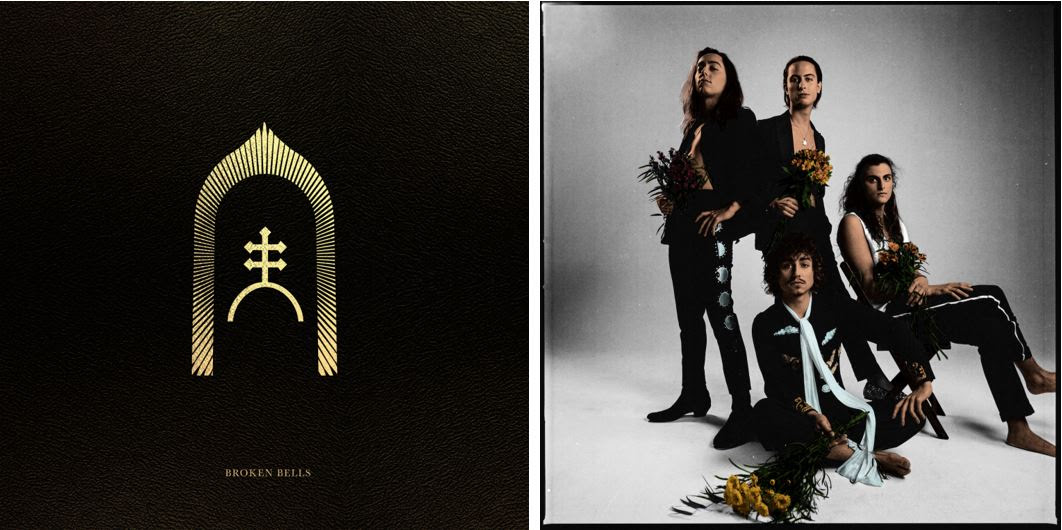 GRETA VAN FLEET PREORDER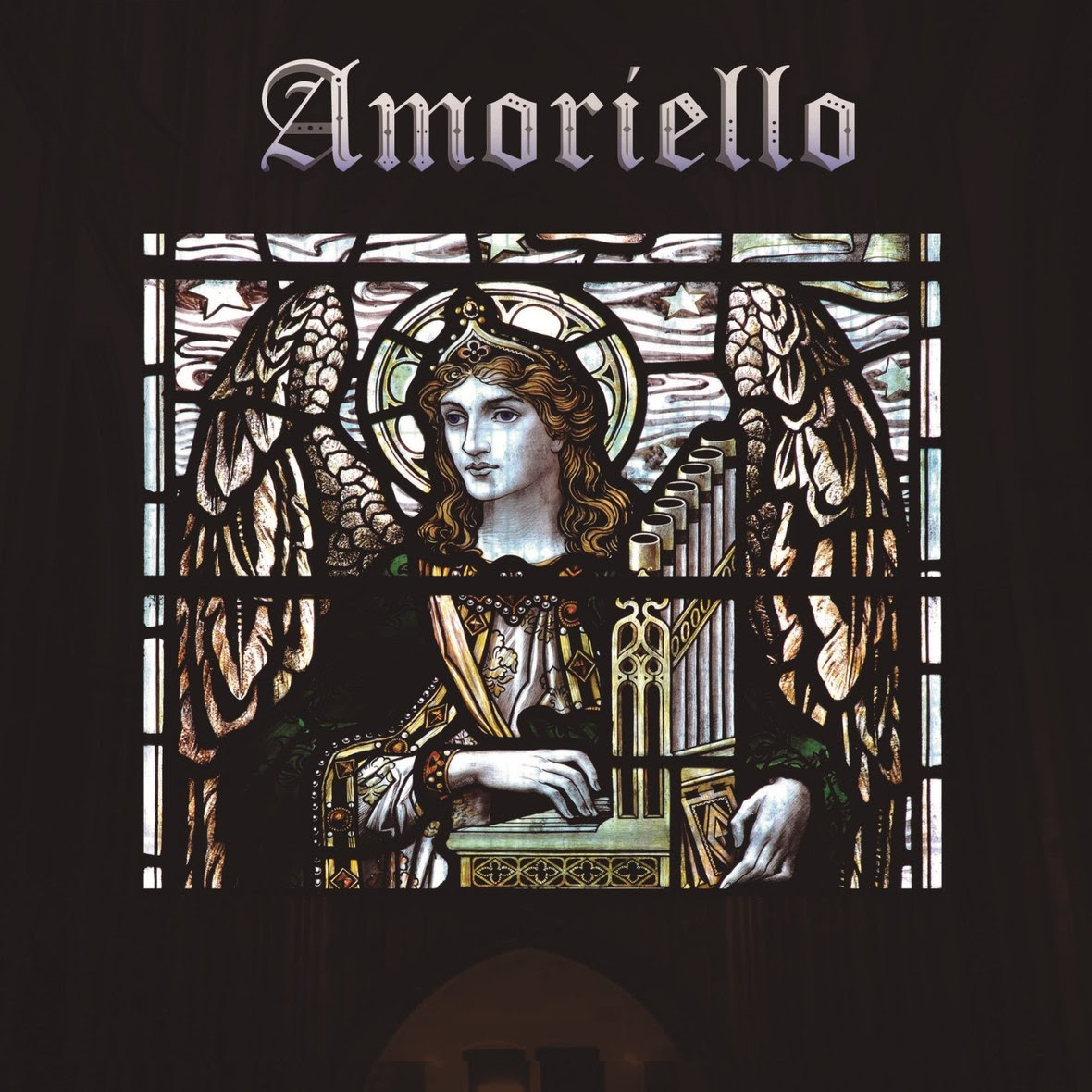 AMORIELLO Reveals First Teaser

ARCHGOAT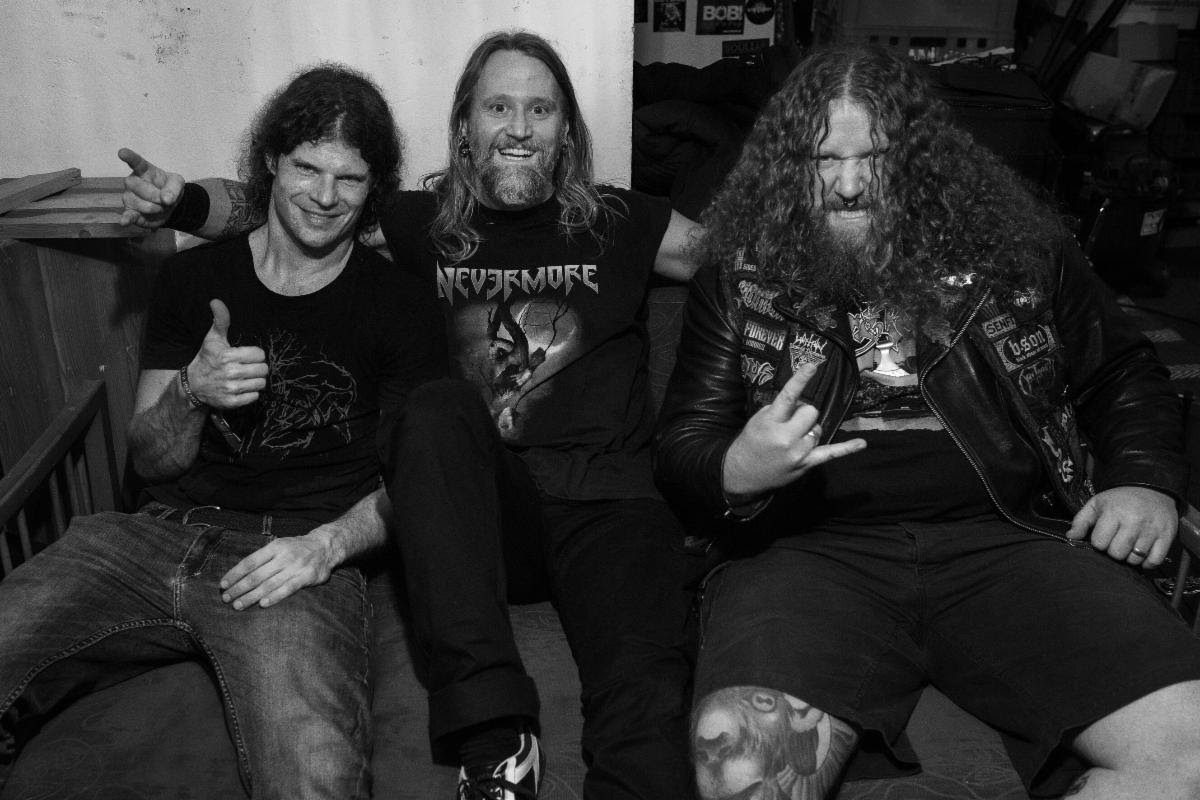 Behemoth I Loved You at Your Darkest
More News