Sevendust issues update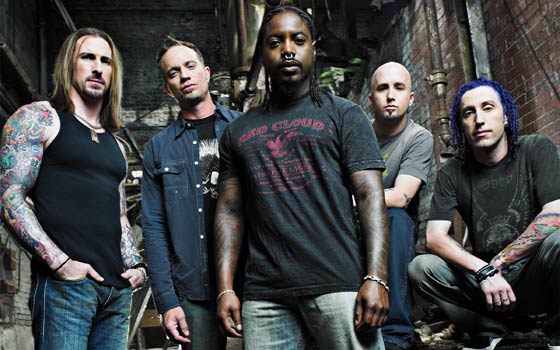 SEVENDUST has issued the following update:
"Well we just wanna say thank you to all our friends out there, as we've said we have friends not fans, for supporting us and being so amazing to us over this album cycle. We're back to the original lineup, gotten the chance to do some amazing tours with bands we love, finally got over seas to Europe to finally meet some very patient and loyal 7dusters. You guys were so incredible and we can't wait to make Europe a regular stop for us from now on. All the things we've heard about how passionate and loyal you are from our friends in other bands was right on and we can't explain the joy we had playing for you in the small places and playing the festivals to a lot of crazy ass people. We're very thankful for all of you.
We also had a chance to play Iraq for the men and women serving there and there are truly no words to say how amazing that trip was for us. Granted it's no tropical paradise but we loved meeting you, seeing what you deal with daily and seeing your commitment. We love all of you and get home safe to your families.
OK so now it's time for us to focus and start writing the new 7dust record. We know there's a lot of expectations on this record and we have all the faith in the world that it's gonna be a serious 7d record. We embrace the pressure of it and have full intentions on ripping people's heads off with this one. We're back at full force, we're closer to each other than ever and we will not release this thing until it's undeniable.
We still haven't decided on a producer but have a few names that are very exciting and when we lock that down it will be game on for sure. We're very excited about this and we're gonna take our time. It will still possibly be done and released early next year because if you know us you know we can't stay away too long.
Because we have so much respect for you and the die hards that have been with us we'd like to give you a voice as well. We'd like to here from you what kind of 7d record you'd like. What type of vibe? Heavy as hell, lots of melody, both? Which record was your favorite in the past? Just your general thoughts. We know what record we have to make but can always pick info out from you to keep in mind when we write this thing. We will scan every single comment and keep your thoughts on the forefront of our minds. The bottom line is no one knows us more than you guys, no over paid producer can tell us something more valuable than what you can. Be honest, brutal if need be, but don't be a dick about it:). Let us know what kind of 7dust record you want to hear. We'll make sure we all check it out daily. Consider this your input on a very important 7d record. We love you and can't wait to hear from you."
Messages to Sevendust can be left on the band's
MySpace page
.
In live news, Sevendust has the following shows booked:
July
17 - Peoria Expo Gardens at Heart of Illinois Fair - Peoria, Illinois
18 - Wellington Kansas Lake - Mayyfield, Kansas
19 - Rock Fest - Cadott, Wisconsin
August
7 - Fairgrounds Arena - Watertown, New York
8 - Toad's Place - New Haven, Connecticut
21 - Nutty's - North Sioux Falls, South Dakota
22 - The Venue - Fargo, North Dakota
23 - Freedom Park at Rock Gone Wild - Algona, Iowa
Read More News
Tags:
Sevendust, tour, 7dust



admin

July 06, 2009


More News

Read about Darker Half and their newest album, If You Only Knew

Deleo's "Mythomania" to be released June 19th!

Secret Bad Boy release a slow-jam for nihilists: It Was Always Too Late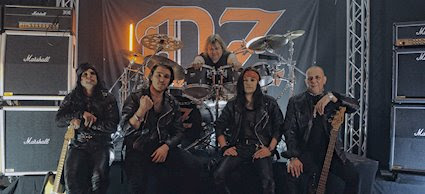 Oz has returned with their new album "Forced Commandments" after 2 years!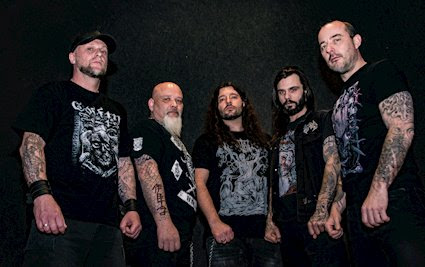 Sinister to release their new album "Deformation Of The Holy Realm" later this month