Alice In Chains post new song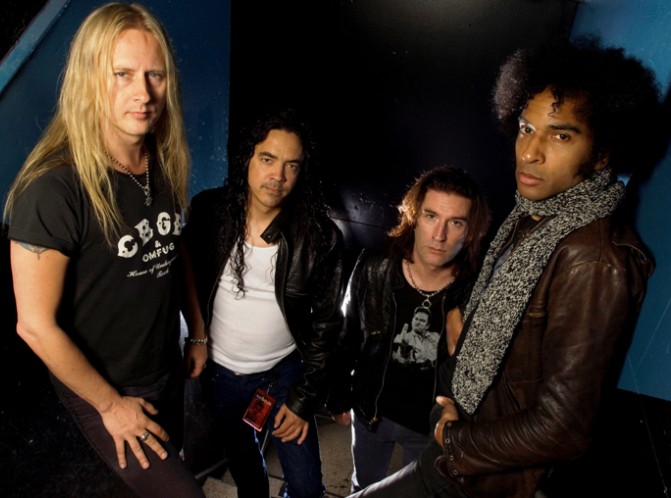 ALICE IN CHAINS are giving fans a sneak preview of their highly anticipated upcoming album BLACK GIVES WAY TO BLUE (Virgin/EMI) by posting a brand-new song online. The seven-minute-long track, titled "A Looking In View," can be heard on
www.aliceinchains.com
. A companion video for the song is forthcoming and its trailer is available on the band's site. "A Looking In View" will appear on BLACK GIVES WAY TO BLUE, in stores September 29th.
About "A Looking In View," Alice In Chains vocalist/guitarist Jerry Cantrell says, "The song basically speaks to any number of things that keep you balled up inside. A cell of our own making with an unlocked door that we choose to remain in. Focusing our attention inward instead of reaching out to a much larger world. I think this is common to us all. It's funny how hard we fight to hang on to a bone we can't pull through a hole in the fence, or how difficult it is to put down the bag of bricks and move on."
On July 18th, Alice In Chains will be sharing the stage with Kid Rock at Comerica Park in Detroit, to be followed by festival shows with Metallica overseas, including an August 1 date at Marlay Park in Dublin and an August 2 show at the Sonisphere Festival at Knebworth. They'll wrap up the international trip with a string of headlining dates, set to kick off August 4th with a sold-out performance at London's Scala. On August 22, they'll join Tool and Linkin Park for the first-ever Epicenter show at the Fairplex in Pomona, CA, to be followed by a headlining tour set to kick off September 4th at the 9:30 Club in Washington, DC. Tickets for the U.S. shows will be available Friday, July 10th. For information, please visit www.aliceinchains.com
.
BLACK GIVES WAY TO BLUE is the band's first new studio release in more than 10 years. The quartet (guitarist/vocalist Jerry Cantrell, drummer Sean Kinney, bassist Mike Inez and vocalist/guitarist William DuVall) recorded the album with producer Nick Raskulinecz (Rush, Foo Fighters) at Studio 606 in Northridge, CA and Henson Studios in Hollywood.
Over the course of their remarkable career, Alice In Chains has garnered multiple Grammy nominations, sold more than 17 million albums worldwide, wrote and recorded 11 top 10 hit singles and stood atop Billboard's Top 200 Album Chart with two No. 1 records.
Tour dates are as follows (additional shows to be confirmed):
Date City Venue
July 18 Detroit, MI Comerica Park (with
Kid Rock)
Aug 1 Dublin, IE Marlay Park
Aug 2 Stevenage, GB Knebworth House -
Sonisphere
Aug 4 London, GB Scala
August 6 Cologne, DE Essigfabrik
August 8 Berlin, DE Columbia Club
August 10 Hamburg, DE Grunspan
August 12 Amsterdam, NL Melkweg
August 22 Pomona, CA Epicenter
Sept. 4 Washington, DC 9:30 Club
Sept. 5 Philadelphia, PA Theatre of Living Arts
Sept. 7 Boston, MA Paradise Rock Club
Sept. 8 New York, NY The Fillmore
Sept. 15 Toronto, ON The Opera House
Sept. 16 Cleveland, OH House of Blues
Sept. 19 Chicago, IL House of Blues
Sept. 20 Milwaukee, WI The Rave
Sept. 21 Minneapolis, MN First Ave
Sept. 26 Portland, OR Roseland Grill
Sept. 28 San Francisco, CA The Fillmore
Read More News
Tags:
Alice in Chains, A Looking In View, Jerry Cantrell



admin

June 30, 2009


More News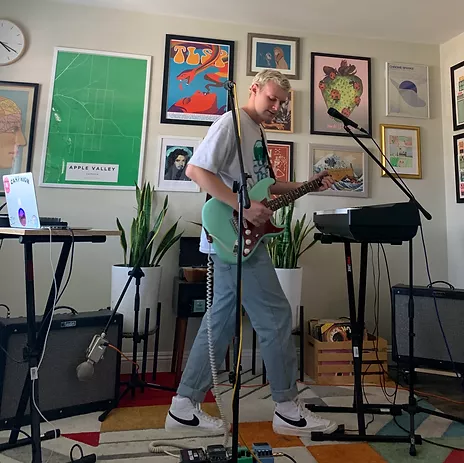 An Interview With Comfort Club!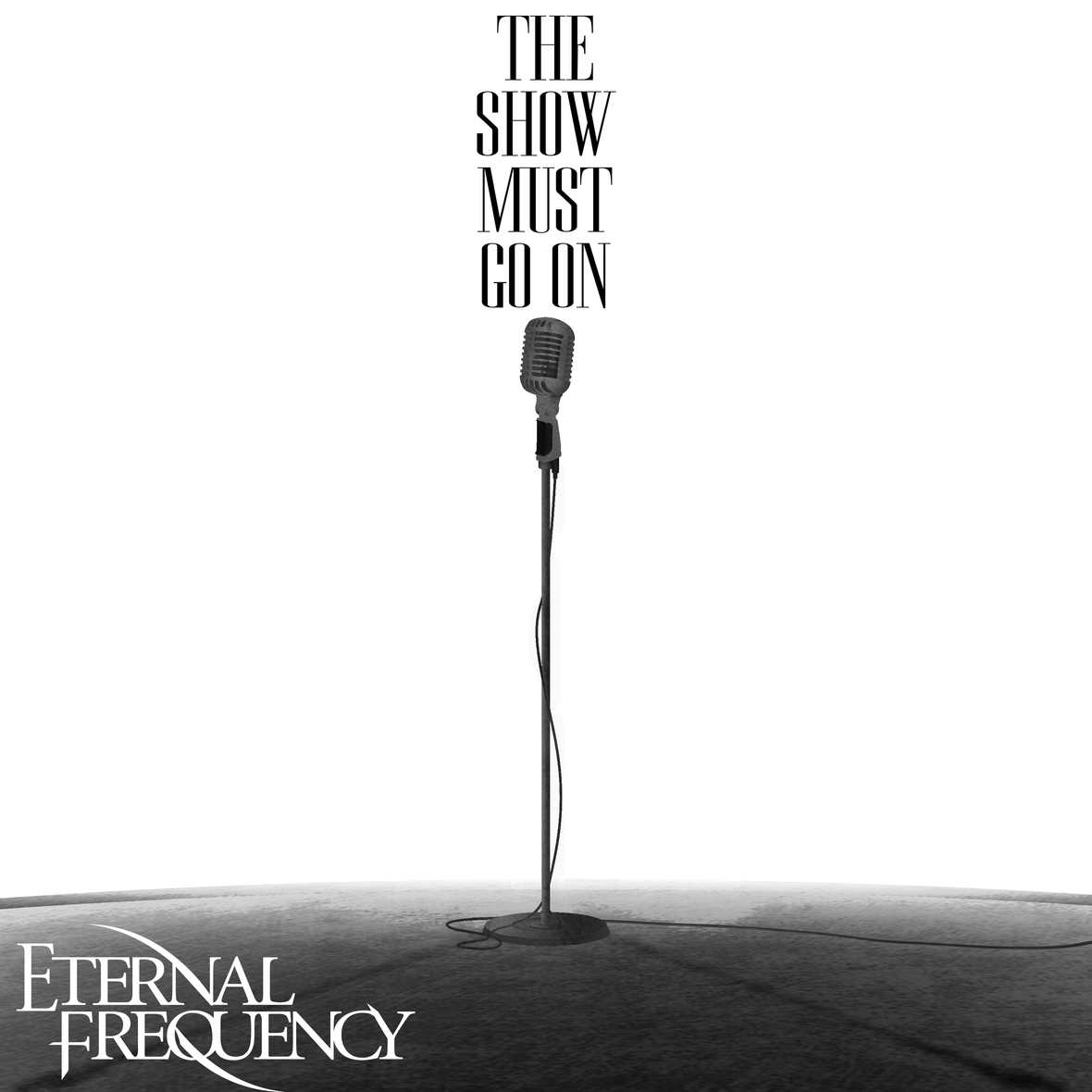 ETERNAL FREQUENCY Delivers A QUEEN TUNE - EASILY its MOST MOVING AND APROSPOS SONG for A PLANET BROUGHT TO ITS KNEES IN 2020!
Italian progressive death metallers SADIST working on ninth full-length album!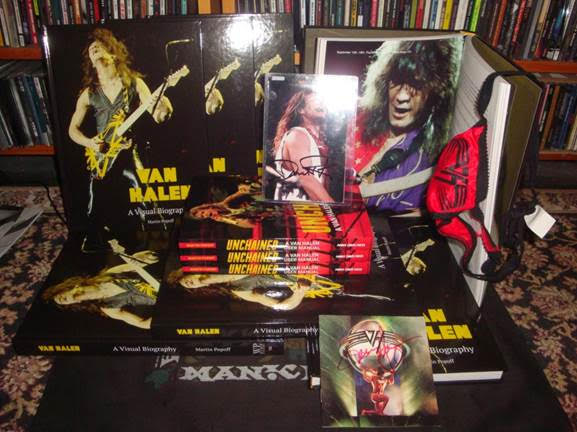 Popoff's Van Halen: A Visual Biography... signing and shipping now!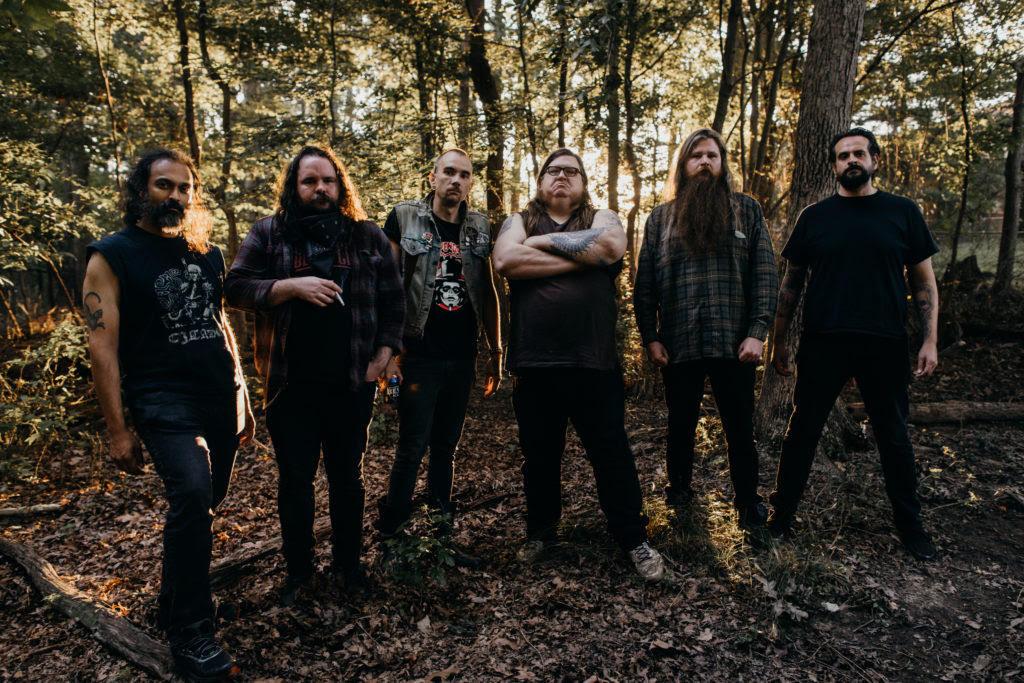 Preyer Full-Length From Washington, D.C. Doom Bringers, ILSA, Out Now And Streaming Via Relapse Records