Behemoth posts first track off upcoming album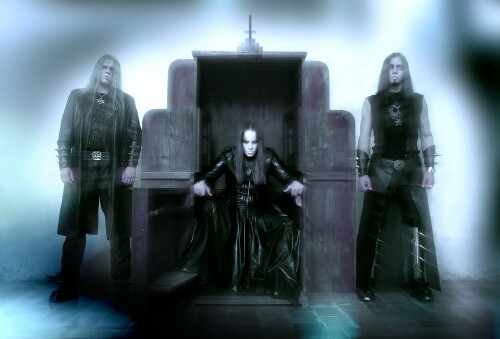 BEHEMOTH, who have set Evangelion as the title of the band's ninth hell-breaking opus, have just posted a brand new track and the first single off the band's August release on their official MySpace page. Head over to www.MySpace.com/behemoth now to listen to the track "Ov Fire and the Void" off Evangelion and while you're there be sure to check out video footage of the band during the recording process as well as upcoming tour dates.

Evangelion was recorded in the band's hometown at Radio Gdansk studio with longtime sound engineer Malta, the Wieslawscy Brothers, and Daniel Bergstrand (drum engineering) in the producers' chairs. Evangelion was mixed in Miloco Studios by Colin Richardson (Machine Head, Slipknot, Carcass, Napalm Death) and will be unleashed in the US on August 11th via Metal Blade Records and in Europe on August 9th via Nuclear blast.

In support of the band's 9th full-length studio album, Evangelion, BEHEMOTH will be touring on what is sure to be this summer's largest and most bone crushing metal festival; The Rockstar Energy Mayhem Festival with mighty Slayer and Marilyn Manson as co-headliners. BEHEMOTH will be conquering the Hot Topic stage alongside label mates Cannibal Corpse, The Black Dahlia Murder, Job for a Cowboy and Whitechapel, on over 25 dates this summer so make sure to catch the masters of blackened death metal live when they come to a city near you.
Upcoming Tour Dates
Jul 28, 2018
Jul 28, 2018
Aug 20, 2018
More Tour Dates
Tags:
Behemoth, Evangelion, Metal Blade Records, Poland
Follow us on Twitter
|
Like Us
Date: Jun 22, 2009
As Reported by:
jason