Vader comments on live shows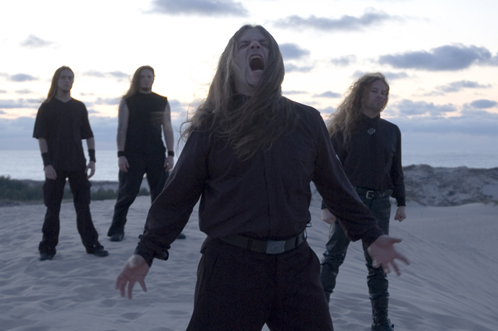 Polish death metallers VADER check in with the following update:
"Yesss! Extermination! Total extermination and destruction!
Last week Vader played some shows (new pics can be found in our
gallery
) in such places as Bielsko-Biala (Poland), Brnenec (Czech Republic) and Kalisz (Poland)! Metalheads from Bielsko Bia?a once again proved their total dedication, over 400 people came to celebrate the night.
"Fans from Bielsko are always a big surprise for me. Without any mercy, from the first tone till the last one: 100% of dedication, total destruction! It was a very brutal show. We had some minor technical problems but in the end everything exploded like a bomb! Short party after the show, small listening session of our new album. What a great night! Thanx Bielsko Bia?a! " - Peter/ Vader
After many years of absence the band returned to Kalisz to unleash pure hell on Earth!
"Wow, it was another great show... Extreme like in the 80s! I remember our early years and shows we played in a venue called Luzak in Olsztyn: overcrowded venue and sweat running down the walls. Kalisz was the same. Over 250 fans crowded in a venue for 100 people (at the most). It was our decision and hopefully people were satisfied with our show. We couldn't spread our wings on a small stage but in the end, the show turned out great. Thank you all! You rule! See you on Blitzkrieg tour which means big venues, great sound and killing production. Stay VADERized!!!" - Peter/Vader
After the show in Bielsko Biala Vader also played on a small festival in Czech Republic. Now the band is gearing up for the next shows. On June 20th we appear on one of the biggest festivals in Europe: Hellfest Festival 2009! Then we play some venue shows: Colmar/ Grillen (June 21st), Frankfurt/ Nachtleben (June 23rd), Osnabruck/ Bastard (June 24th), Rotterdam/ Baroeg (June 25th), Helmstedt/ Waldbran Open Air Festival (June 26th), Wachenroth/ Suffering Life Festival (June 27th) and Zielona Góra/ Kot?ownia (June 28th).
Our tour schedule has been updated with band's appearance on Hunterfest in Szczytno, Poland (July 25th) and Agglutiantion Festival in Sant' Arcangelo, Italy (August 10th).
More details will follow soon!"
Vader recently revealed the cover artwork (click image on left to enlarge) and tracklisting for their new album, Necropolis.
Necropolis, out via Nuclear Blast on August 21st, features the following tracklisting: 'Devilized', 'Rise Of The Undead', 'Never Say My Name', 'Blast', 'The Seal', 'Dark Heart', 'Impure', 'Summoning The Future', 'Anger', 'We Are Horde', 'When The Sun Drowns In Dark'.
Here's what mainman Peter had to say: "Tue Madsen did tremendous work! He modeled power on this album. It is not easy to make Vader sound heavy and clear. When I was listening to the mastertape for a first time, I knew after the opening notes that Necropolis is gonna be a BLAST indeed!!! Tue thinks the same, which makes me even more happy. No Vader album sounded so powerful without loss of all these details in the songs. I am impressed indeed!!! We will do video clips, of course! I'm not sure yet which songs are gonna be chosen. I have some "evil stories" in my mind just waiting to be realized. Personally, I want to see a clip for 'Devilizer', which opens Necropolis.
The CD front cover was done by Jacek Wisniewski and explains what's inside the album... We summoned the Old Spirits again. The Unknown is awakened...again. Necropolis is exactly like the picture seen on the front cover: solid, metal and evil, with many details, backgrounds and... hidden mysteries."
Check out footage from the recordings, below...
Read More News
Tags:
Vader, Poland, Devilizer, Jacek Wisniewski, death metal



jason

June 10, 2009


More News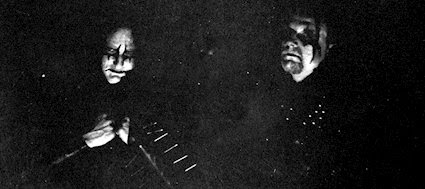 ICHOR: new promo materials from SEANCE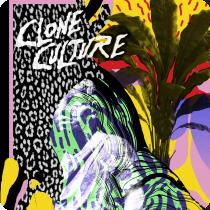 CLONE CULTURE (Dark Wave/ Post-Punk)

SPEARHEAD Pacifism is Cowardice Out November.

ZEALOT CULT (ire) Debut Album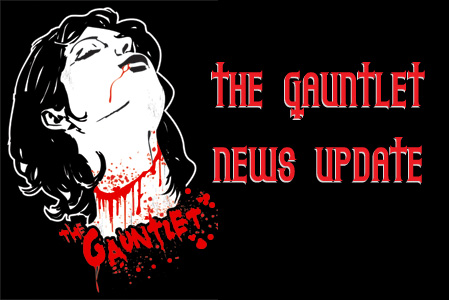 FUNERAL CHIC - New LP - New Video
More News