Sanctification release new video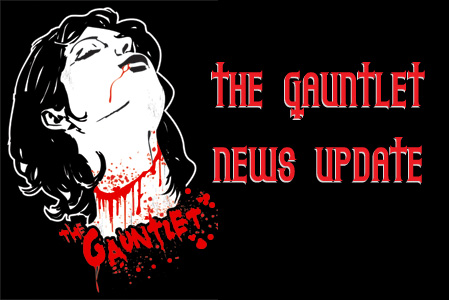 Swedish death metallers SANCTIFICATION have just released the new music video for the song 'Storm', taken off from the upcoming new album Black Reign.

Comments the band: "We are happy to officially announce the video of the song 'Storm'! In this video, as on the album Emperor Magus Caligula from the legendary DARK FUNERAL appears and the film team that is behind it is called Standard Film Team from Umeå, Sweden. The video was filmed during one day in April in Östersund, Sweden. The album Black Reign is to be released in May through Pulverised Records. Exact date is yet to come so stay tuned for that."

Black Reign tracklisting:

'Thirst For Blood'
'Black Reign' (featuring guest vocals by Peter Tägtgren and Emperor Magus Caligula)
'Raw'
'Eternal' (featuring guest vocals by Peter Tägtgren)
'Hear This'
'Dead Forever'
'Flesh, Bone And Skin'
'Trucido Christianese'
'Storm' (featuring guest vocals by Emperor Magus Caligula)

Black Reign was produced, mixed and mastered at Sweden's Abyss Studio by Tommy and Peter Tägtgren (HYPOCRISY, PAIN, ex-BLOODBATH) together with Sanctification. Also to be released in Super Jewel Box CD format, Sanctification features members from GOD AMONG INSECTS, In Battle, Soul Drainer and recently Emperor Magus Caligula from Dark Funeral took over the singing duties and replaced Kristoffer Hell.
More Tour Dates
Tags:
Sanctification, Sweden, Storm, Emperor Magus Caligula, Black Reign
Follow us on Twitter
|
Like Us
Date: Apr 23, 2009
As Reported by:
jason
This text will be replaced