Carrie Underwood covers Motley Crue's "Home Sweet Home" for American Idol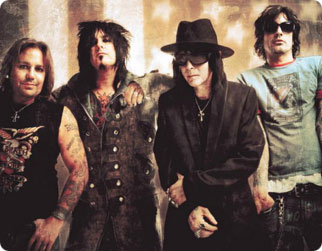 Although we usually (and by usually I mean always) avoid American Idol news, we have just learned that Carrie Underwood has recorded an attempt at the Motley Crue classic, "Home Sweet Home." As reported here and brought to our attention by our new friends at Idolator, the Motley Crue cover will be used as a stage hand mops up the tears of some pre-pubescent loser.

The song will be made available on iTunes next week with a portion of the proceeds going to the The Humane Society of the United States.

You can catch American Idol every Tue...WTF!!! If you really want to watch that garbage you are on the wrong site.
More Tour Dates
Tags:
Motley Crue, Carrie Underwood, Home Sweet Home, American Idol, Kelly Clarkson
Follow us on Twitter
|
Like Us
Date: Mar 09, 2009
As Reported by:
jason