WARBRINGER Complete Tracking of New Album; Touring Begins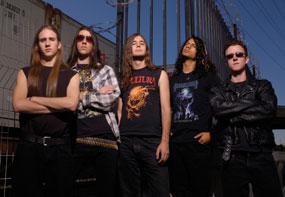 WARBRINGER became road warriors over the course of the past year. The band spent the entire year on the road, hitting nearly every location you could imagine, in support of their Century Media debut, War Without End. Now the band has completed work on their sophomore effort and are on the road with Soilwork, Darkane and Swallow The Sun.
WARBRINGER spent their break from the road locked inside Sharkbite Studios working with axe man/producer extraordinaire Gary Holt (Exodus) on the new album, which will be mixed by Zack Ohren (Suffocation, All Shall Perish) and is scheduled for release on May 19, 2009. Fans can expect to hear several new tunes from the record live as WARBRINGER plays with Soilwork and then on the band's upcoming stint with Kreator and Exodus.
John Laux comments: "We are proud to announce that we have finished all the tracking for our next album! We want to thank all of our fans for supporting our music and for all the outspoken interest in our next record. Without a doubt this is the heaviest WARBRINGER production to date. Expect nothing less than some brutal, punishing, faster than hell metal with that classy Old-School touch.
With the direction of Gary Holt producing, the experience of Sharkbite Studios engineer Adam Myatt (Exodus, Cattle Decapitation), and the higher standards for quality in our performances it's certain these tunes will leave yours ears bleeding and stereo systems smoldering. We worked hard so this record would leave it as a fact that our music has been taken to the next level.
We are very excited to announce we are about to start our first touring campaign this year with back-to-back tours with Soilwork, Darkane, Swallow the Sun, and then followed up with Kreator, Exodus, Belphegor and Epicurean. We can't wait to start performing live again! If the pit hasn't already broken all your bones you better come out and thrash with us!"
Producer Gary Holt also states: "Home after a couple of weeks in the studio with WARBRINGER, just relaxing and decompressing! The record came out awesome, the guys did an amazing job, really put everything into it, and I'm sure that when Zack is done mixing this, it will be crushing on a whole new level for these guys. Now if I can get those riffs of theirs out of my head, I may sleep a bit better!"
Check out WARBRINGER on the road throughout 2009!
WARBRINGER
w/ Soilwork, Darkane & Swallow The Sun
02/10 Jaxx – W. Springfield, VA
02/11 The Trocadero – Philadelphia, PA
02/12 The Palladium – Worcester, MA
02/13 The Chance – Poughkeepsie, NY
02/14 Crocodile Rock Café – Allentown, PA
02/15 Highline Ballroom – New York, NY
02/16 Fou Founes Electriques – Montreal, QC
02/17 The Opera House – Toronto, ON
02/18 Rex Theater – Pittsburgh, PA
02/19 Peabody's Down Under – Cleveland, OH
02/20 Pop's – Sauget, IL
02/21 The Pearl Room – Mokena, IL
02/22 The Rave – Milwaukee, WI
02/23 Station 4 – St. Paul, MN
02/24 Royal Albert Arms – Winnipeg, MB
02/25 The Riddell (at University of Regina) – Regina, SK
02/26 The Warehouse – Calgary, AB
02/27 Starlite Room – Edmonton, AB
Scion Rock Festival w/ Mastodon, Neurosis, etc.
02/28 The Masquerade – Atlanta, GA
w/ Soilwork, Darkane & Swallow The Sun
03/01 Pizza Club – Vancouver, BC
03/02 Sugar – Victoria, BC
03/03 El Corazon – Seattle, WA
03/04 Hawthorne Theater – Portland, OR
03/05 Slim's – San Francisco, CA
03/06 The Dome – Bakersfield, CA
03/07 The Jumping Turtle – San Marcos, CA
03/08 The Key Club – Hollywood, CA
03/09 U.B. Bar – Mesa, AZ
03/10 Gator's – Farmington, NM
03/11 Bluebird Theater – Denver, CO
03/12 The Beaumont Club – Kansas City, MO
03/13 Diamond Ballroom – Oklahoma City, OK
03/14 Scout Bar – San Antonio, TX
03/15 Lola's – Ft. Worth, TX
03/16 Scout Bar – Houston, TX
03/18 Uncle Pleasants – Louisville, KY
03/19 Volume 11 – Raleigh, NC
03/20 Hooligans Music Hall – Jacksonville, NC
03/21 Orange Peel – Asheville, NC
03/22 Sonar – Baltimore, MD
Headlining w/ locals
03/23 Penny Arcade – Rochester, NY
03/24 I-Rock – Detroit, MI
03/25 The Muse – Nashville, TN
03/27 The House of Rock – Eau Claire, WI (w/ Luna Mortis)
03/28 Station 4 – St. Paul, MN (w/ Luna Mortis)
w/ Exodus
03/31 Riot Room – Kansas City, MO
04/01 Reverb – Waterloo, IA
04/02 Pop's – Sauget, IL
04/03 Harpo's – Detroit, MI
04/04 Rex Theater – Pittsburgh, PA
04/05 The Chance – Poughkeepsie, NY
04/06 Plan B – Danville, VA
w/ Kreator, Exodus, Belphegor & Epicurean
04/07 Sonar – Baltimore, MD
04/08 Nokia Theater – New York, NY
04/09 Trocadero – Philadelphia, PA
04/10 The Palladium – Worcester, MA
04/11 Medley – Montreal, QC
04/12 Mavericks – Ottawa, ON
04/13 Imperial de Quebec – Quebec City, QC
04/14 Opera House – Toronto, ON
04/15 Peabody's – Cleveland, OH
04/16 Rave – Milwaukee, WI
04/17 House of Blues – Chicago, IL
04/18 The Rock – Maplewood, MN
04/19 Garrick Centre – Winnipeg, MB
04/20 The Distrikt – Regina, SK
04/21 The Warehouse – Calgary, AL
04/22 Starlite Ballroom – Edmonton, AL
04/23 Roll-A-Dome – Prince George, BC
04/24 Plaza Club – Vancouver, BC
04/25 Sugar – Victoria, BC
04/26 El Corazon – Seattle, WA
04/27 Hawthorne Theater – Portland, OR
04/28 Slim's – San Francisco, CA
04/30 House of Blues – Las Vegas, NV
05/01 House of Blues – San Diego, CA
05/02 House of Blues – Hollywood, CA
05/04 Gator's – Farmington, NM
05/05 Bluebird Theater – Denver, CO
05/06 Diamond Ballroom – Oklahoma City, OK
05/07 Ridglea Theater – Ft. Worth, TX
05/08 Scout Bar – San Antonio, TX
05/09 Scout Bar – Houston, TX
05/11 The Garage – St. Petersburg, FL
05/12 Culture Room – Ft. Lauderdale, FL
05/13 The Masquerade – Atlanta, GA
05/14 Headliner's – Louisville, KY
05/15 Orange Peel – Asheville, NC
05/16 Volume 11 – Raleigh, NC
05/17 Jaxx – W. Springfield, VA
05/18 Steppin' Out – Virginia Beach, VA
05/19 Amos Southend – Charlotte, NC
05/20 Music Farm – Charleston, SC
05/21 Jack Rabbits – Jacksonville, FL
05/22 The Muse – Nashville, TN
05/23 Scout Bar – Beaumont, TX
05/24 Tequila Jungle – Lubbock, TX
Read More News
Tags:
Warbringer, Century Media, Gary Holt, thrash



jason

February 10, 2009


More News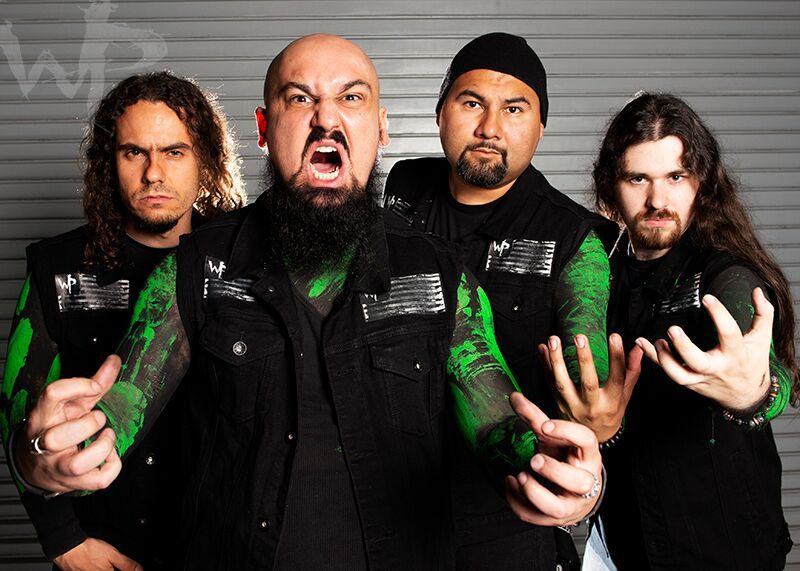 WORLDWIDE PANIC Release Official Music Video for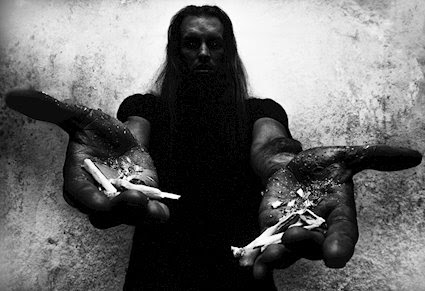 INFESTUS NEW LP - Thrypsis, coming Oct 5

Sadist To Release -Spellbound in November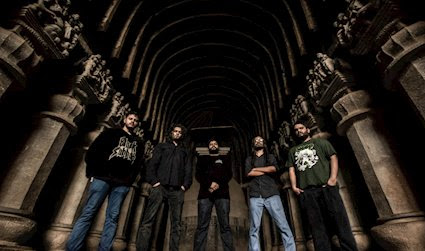 Dirge- Ah Puch- On -19 October 2019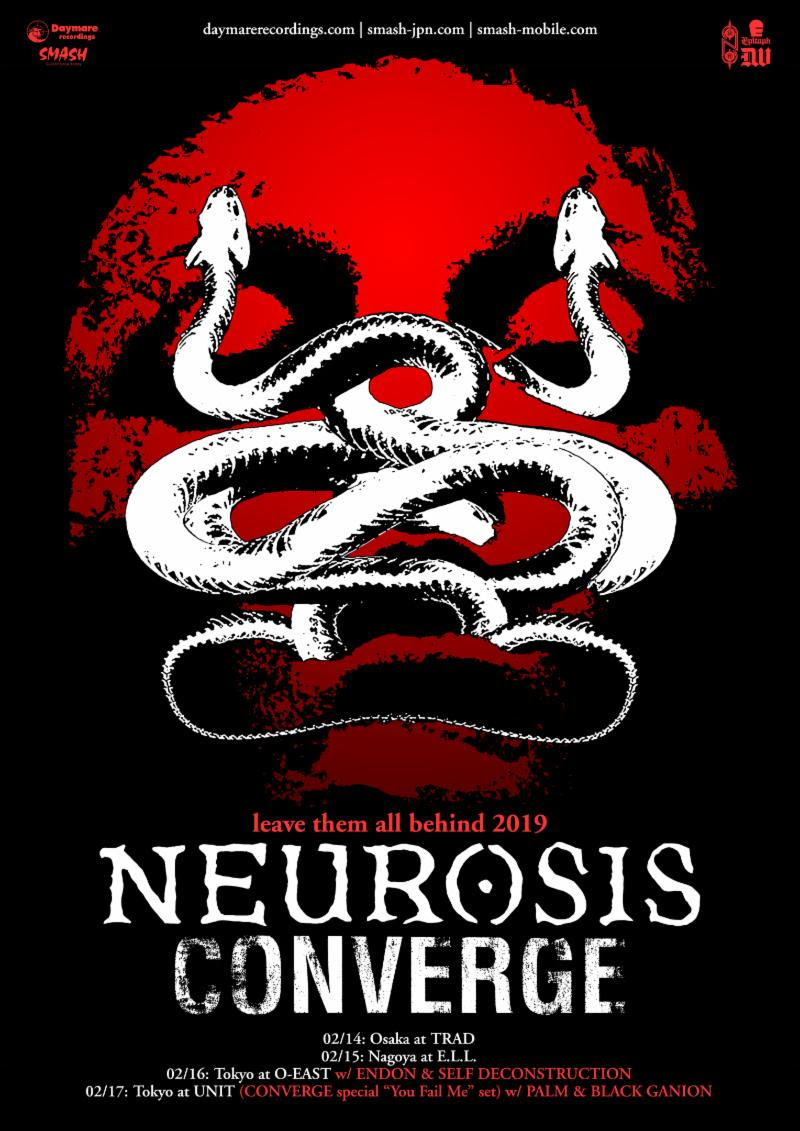 NEUROSIS Announces 2019 Tour Of Japan With Converge For February
More News