CENTAURUS-A gear up for album release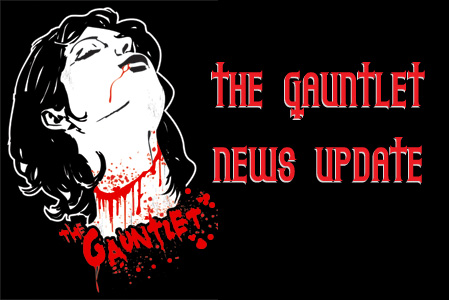 German technical death metal machine CENTAURUS-A are preparing themselves for the release of their debut album. 'Side effects expected' is set to be launched on april 9th on Listenable Records. The band has prepared a video teaser/trailer which you can check out here.



Besides this, you can catch the band live in germany on following dates:
14.03.2009 Rock's, Windbergen (Germany)
21.03.2009 Klangstation, Bonn (Germany)
11.04.2009 Rasthaus B9, Sinzig (Germany)
20.06.2009 Essen (Germany)
22.08.2009 Euroblast Festival, Cologne (Germany)
28.08.2009 Break the Universe Festival, Bergisch Gladbach (Germany)

The show on 21.03 in Bonn is the official release party of the band.
'Side effects expected' was produced by Jacob Hansen at Hansen studios
in Ribe, Denmark. Jacob Hansen is known for his work with bands such as
Aborted, Hatesphere, Pestilence, ... Centaurus-a will undoubtedly turn lots
of heads with this killer debut record, for fans of Necrophagist, Death,
Aborted, The Arcane Order,...

More Tour Dates
Tags:
Centaurus-a, death metal, technical death metal, Listenable Records, Hansen studios
Follow us on Twitter
|
Like Us
Date: Feb 05, 2009
As Reported by:
jason