Rockstar Mayhem Festival lineup and dates announced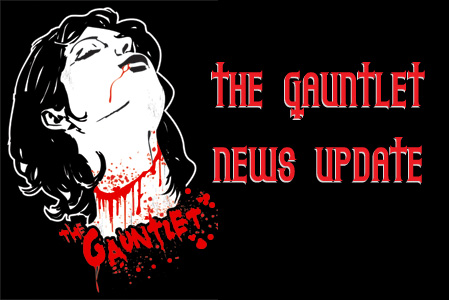 As The Gauntlet announced in November, Marilyn Manson will headline this years Mayhem Rockstar Festival. Event co-founder Kevin Lyman says, "I think people thought we would have a hard time coming up with a line-up that matched up with 2008. Well, I think we did." Here's the line-up:

Main Stage
Marilyn Manson
Slayer
Bullet For My Valentine

Hot Topic Stage
Whitechapel
Black Dahlia Murder
Job For A Cowboy
Behemoth
Cannibal Corpse

Jägermeister Stage
God Forbid
All That Remains
Trivium

The routing is as follows:

7/10 Sacramento, CA
7/11 San Francisco, CA
7/12 San Bernardino, CA
7/14 Seattle, WA
7/17 Phoenix, AZ
7/18 Albuquerque, NM
7/19 Denver, CO
7/21 Kansas City
7/22 St. Louis, MO
7/24 Atlanta, GA
7/25 Indianapolis, IN
7/26 Chicago, IL
7/28 Toronto, ON
7/29 Scranton, PA
7/31 Cleveland, OH
8/1 Pittsburgh, PA
8/2 Detroit, MI
8/4 Boston, MA
8/6 Virginia Beach, VA
8/7 Camden, NJ
8/8 Hartford, CT
8/9 Washington, DC
8/11 Tampa, FL
8/12 West Palm Beach, FL
8/14 Dallas, TX
8/15 Houston, TX
8/16 San Antonio, TX

What do you think of the lineup? Will you be going?
More Tour Dates
Tags:
Rockstar Mayhem Festival, Mayhem, Marilyn Manson, Slayer, Kevin Lyman
Follow us on Twitter
|
Like Us
Date: Jan 27, 2009
As Reported by:
admin