LITA FORD Reveals Tour Lineup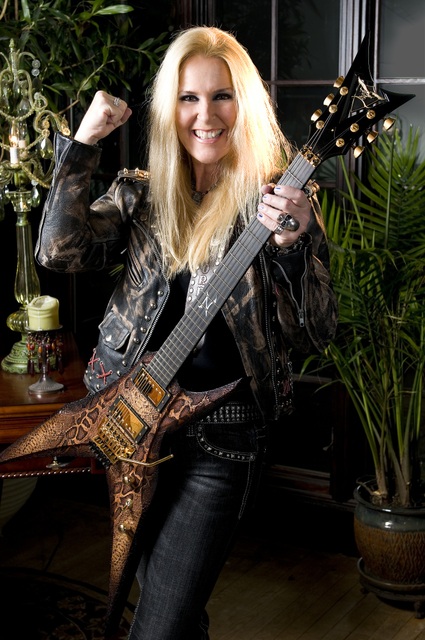 The Gauntlet sat down with guitar shredder Lita Ford last week to discuss her upcoming album, Summer tour with Def Leppard and Poison, and lots more. Lita revealed exclusively to us that the touring lineup will consist of herself, Gary Hoey (guitars), Matt Scurfield (drums), and Marty O'Brien (bass). Check out the video below.

Lita Ford will release "Living Like A Runaway" on June 19, 2012 via SPV Records. Check out the latest tour dates here.
More Tour Dates
Tags:
Lita Ford, tour
Buy Lita Ford Merch
|
Follow us on Twitter
|
Like Us
Date: Apr 17, 2012
As Reported by:
Jason Fisher
This text will be replaced