SANGRE release new album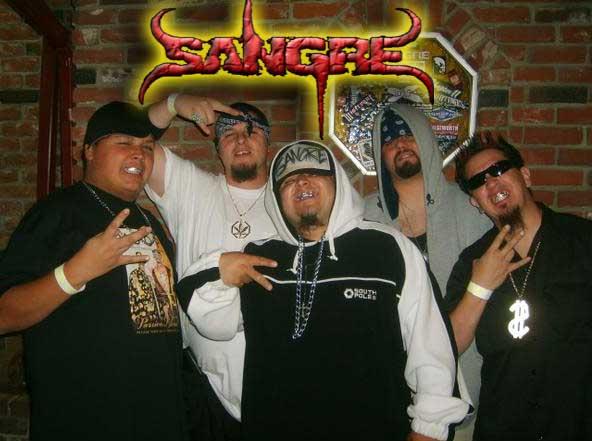 SANGRE has just released its first Full Length album titled "Rude Awakening". Six Of the new tracks are available for streaming on the band's Myspace page.
They will be Touring The Southern U.S. in may in support of the new album.
A Full U.S. Tour will follow later in 2009.

You can catch the band at
Jan. 15th - God Forbid & Arkaea (featuring members of Fear Factory & Threat Signal), and Upcoming March show with Soilwork, Darkane, Swallow The Sun and Warbringer @ The Key Club in Hollywood.

More Tour Dates
Tags:
Sangre, Rude Awakening, God Forbid, Arkaea, new album
Follow us on Twitter
|
Like Us
Date: Dec 23, 2008
As Reported by:
Sean Ahaus