Anthrax covers songs by AC/DC, Pearl Jam, Tom Petty, Alice in Chains, Refused and more for possible inclusion on upcoming album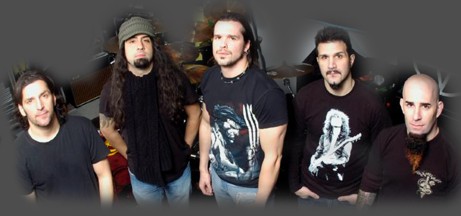 The Gauntlet recently spoke with Anthrax rhythm guitarist, Scott Ian. When asked about what covers the band recorded, Scott Ian stated "We did "We Die Young" by Alice in Chains, "New Noise" from a band called Refused, "Brain of J." from Pearl Jam. I am drawing a blank on some of the other ones. Oh, we did "Whole Lotta Rosie" by AC/DC. That one, we have been playing live forever. We finally decided to bust it out in the studio. We did that one as straight as straight can be. We actually got the same Marshall head that AC/DC
uses. I think it was a '67 JPM45 or something. We also got a Angus Young SG and a Malcolm Young Gretsch Jet Firebird that I played. We just did it straight up as possible and it came out amazing."

You can read the entire interview here

Anthrax is currently recording vocals for the new album in New York, tentatively titled "Worship Music".
More Tour Dates
Tags:
Anthrax, Scott Ian, AC DC, Malcolm Young
Follow us on Twitter
|
Like Us
Date: Dec 23, 2008
As Reported by:
jason