RIP Adrian Bromley 1971-2008


It comes with great sadness that a close fried of The Gauntlet for last 12+ years has passed away. Our good friend, Adrian Bromley, reportedly died due to complications from pneumonia yesterday. Adrian was 37.

Adrian Bromley was a long-time music journalist whose writing appeared regularly in Chart, M.E.A.T. and Unrestrained! magazines, which he was the editor-in-chief at. He was also the head of PR for The End Records for several years before breaking away a few months ago to start his own PR company.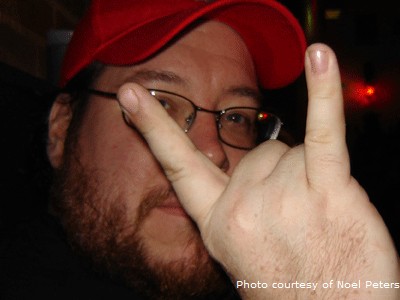 More Tour Dates
Tags:
Adrian Bromley, RIP, dead, sad, friend
Follow us on Twitter
|
Like Us
Date: Dec 08, 2008
As Reported by:
jason fisher