Save the Boobies!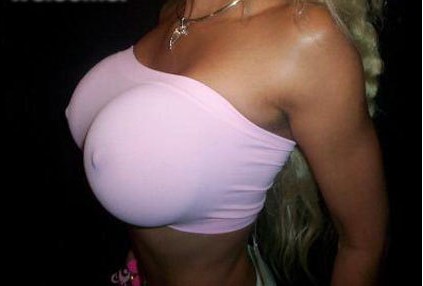 The Keep A Breast Foundation has partnered with Fox Head, Inc. and Unite the United to present Shot In the Pit, a fundraising initiative through Keep A Breast's Music For Awareness program. Combining art, photography, music, and philanthropy, Shot In the Pit is a touring exhibition and online auction featuring band photos from the legendary summer music festival, Vans Warped TourŪ taken by photographer Erin Caruso.
The public will have an opportunity to purchase these rare photos
plus some one-of-a-kind memorabilia items.
An eBay auction benefiting the Keep A Breast foundation will run
November 26 - December 6, 2008.
The direct link is
here
.
"Though the primary focus of the Vans Warped Tour is having fun, the presence of organizations such as Keep A Breast gives our fans a chance to learn something that could eventually save their lives," said festival founder Kevin Lyman.
As the Pit Reporter from Vans Warped Tour, Erin Caruso was up close and personal with the bands on the road. From her photo sessions this summer, she has donated over 45 images to the Keep A Breast Foundation. Unite the United will facilitate an online auction of images from the exhibition alongside music memorabilia and celebrity breast casts, including Katy Perry, beginning November 26, 2008. All of the proceeds generated from the touring exhibition and the online auction will be donated to the Keep A Breast Foundation's youth awareness and outreach efforts.
Bands currently involved in the exhibition include: Katy Perry, From First to Last, Paramore, Story of the Year, Shwayze, 3Oh!3, Jacks Mannequin, Mayday Parade, Angels and Airwaves, Gym Class Heroes and All Time Low, to name a few.
According to Tom DeLonge, singer from Blink-182 and Angels and Airwaves, "Never before has a non-profit organization touched me like Keep A Breast. Like millions of others, I have been plagued by the devastating affects of breast cancer hitting not one, but multiple members of my family. Most recently, my aunt Theresa was diagnosed with breast cancer. It is extremely painful to sit and watch, helplessly praying for a life to be saved from an unrelenting, unseen force."
Keep A Breast launched the Music for Awareness program earlier this year, challenging musicians and promoters to step out of the box and make a difference through benefit concerts supporting the Keep A Breast Foundation's youth outreach efforts. This program provides bands with a unique way to inspire fans and increase breast cancer awareness and prevention.
"The Keep A Breast Foundation approaches younger people with a message that's not scary or intimidating, but still very powerful," said Jim Anfuso, Director of Marketing, Fox Head, Inc. "We were drawn to the Music for Awareness Campaign and the Shot In the Pit shows because it provided us with an opportunity to get involved and raise awareness in a way close to Fox."
To view band photos and memorabilia from Shot in the Pit visit www.ebay.com/unitetheunited.
About Keep A Breast
The Keep A Breast Foundation is a 501 (c) (3) non-profit organization whose mission is to help eradicate breast cancer by exposing young people to methods of prevention, early detection and support. Through art events, educational programs and fundraising efforts we seek to increase breast cancer awareness among young people so they are better equipped to make choices and develop habits that will benefit their long-term health and well-being. For more information, please visit www.keep-a-breast.org
Read More News
Tags:
The Keep A Breast Foundation, Vans Warped Tour, boobs



jason

November 21, 2008


More News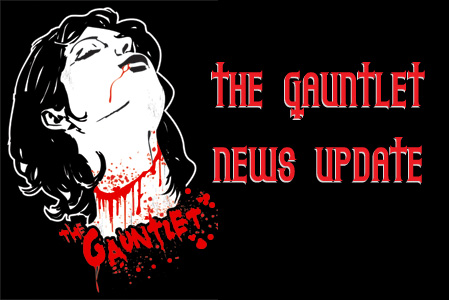 GODDESS OF FATE RELEASE "THE STRING'S ECLIPSE"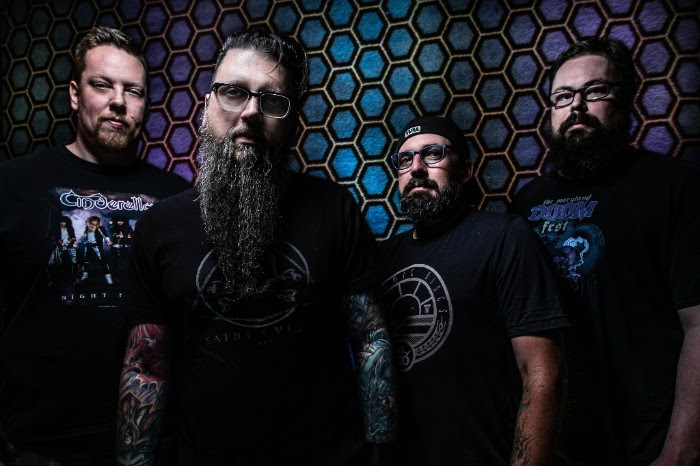 HOLLOW LEG TO RELEASE NEW ALBUM WITH ARGONAUTA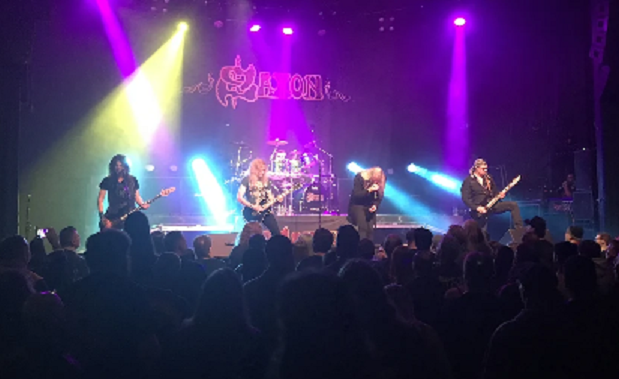 Saxon Crushes the Delmar

Hogans Goat Exclusive World Premier Video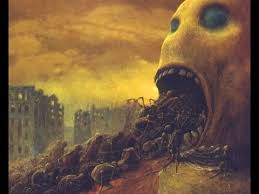 The Gauntlet: The Original Metal Site
More News