Top 10 metal musicians who would make the worst President
In the spirit of the recent election, what follows is a list of the top 10 metal dudes who would make the absolute worst US Presidents if nominated four years from now, accompanied by our interpretation of what their inauguration speech might sound like. The criteria for entry were the same as the criteria for becoming the President of the US:

* Must be a native-born US citizen
* Must be at least 35 at the time of the election
* Must have lived in the US for 14 years





10. Corey Taylor (Slipknot, Stone Sour)
"Wait… how much does this job pay? Fuck that, I'm gonna go make another Stone Sour single! America=SHIT!!!"





9. Joey DeMaio (Manowar)
"It is a dark time in America, but never fear, the METAL SHALL TRIUMPH! Loin cloths and swords for all as we charge into battle!"





8. Scott Ian (Anthrax)
"Check it out America. Brand new Scott Ian bobbleheads. Available now for only $49.99 each! While you're at it, buy some signed 9x10s CHEAP. Only $34.99 EACH! Are those cameras on me? Good. Have I ever told you about everything I ever did? No? Let me begin."





7. John Petrucci (Dream Theater)
(20-minute guitar solo). "Thank you and good night Washington."





6. Jerry Montano (The Deadlights, Nothingface, HellYeah, Danzig)
"Yo bring me dat rat Baltimore Putin or whatever da fuck his name is. I'll straighten him out real good."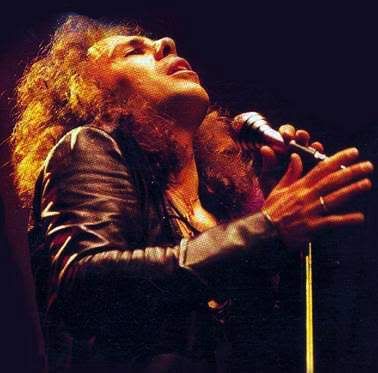 5. Ronnie James Dio (Black Sabbath, Dio)
"Hear ye, hear ye. As the new King of America, my first decree will be to strike down the 'Five Dragons of the North' and the great 'Sea Monster of the Atlantic.' I must return to my chamber for a meeting with my Knights to discuss how we will conquer these great Evils."





4. Trey Azagthoth (Morbid Angel)
"Now that I have been elected supreme chancellor of the thirteenth realm, we' re entering a new period of spirituality here in America. A higher state of being where the state of being is what's really at question in the spiritual nature of it all. A cosmic level of complete control over the deprogrammed state of our minds and spirits in their planar existence of light and dark."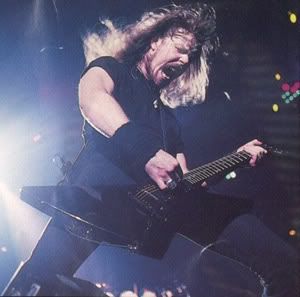 3. James Hetfield (Metallica)
"Osama Bin Laden, you are dubbed Thee Unforgiven. Woooooaaaoooo yaaaaa!"





2. Dave Mustaine (Megadeth)
"It's about time we had a born-again Christian back in the White House! Black metal is hereby banned from America, gay marriage is illegal forever, and all of Metallica's songs will be rightly altered to say 'written by Dave Mustaine.'"





1. Phillip Anselmo (Pantera, Down, Superjoint Ritual)
"Dude, fuckin... you know what… fuckin… as the President and shit… my first… umm… order of business and shit… fuckin… Black Flag man… you know what, fuck all those so-called 'rock critics' alright!?"
More Tour Dates
Tags:
top 10 , quentin haigh, metal
Follow us on Twitter
|
Like Us
Date: Nov 07, 2008
As Reported by:
Quentin Haigh