SPYLACOPA gives track-by-track synopsis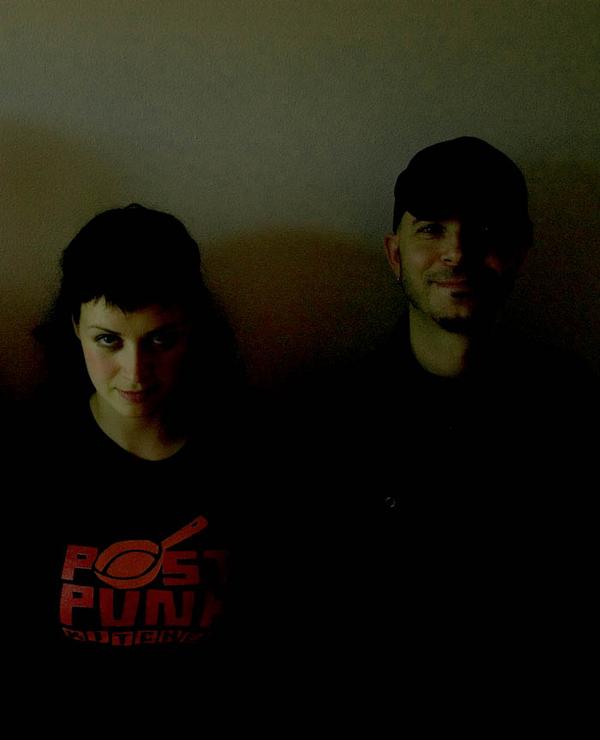 THE DILLINGER ESCAPE PLAN's frontman Greg Puciato, and member of new studio project SPYLACOPA (which also features Candiria's John LaMacchia, Isis' Jeff Caxide and Made Out of Babies/Battle of Mice's Julie Christmas), has posted an online synopsis of each of the songs found on SPYLACOPA's self-titled debut EP being released this November on RISING PULSE RECORDS.
You can now hear the new song "Haunting A Ghost" by visiting the band's official MySpace page: http://www.myspace.com/Spylacopa
The full tracklisting:
1. "Haunting A Ghost"
2. "Bloodletting"
3. "Together We Become Forever"
4. "Staring At The Sound"
5. "I Should Have Known You Would"
In a posting online, Puciato describes the work and creativity that went into the five tracks:
"Haunting A Ghost": John and I had written a bunch of songs together, and every new song was getting increasingly better, and this is the song that I realized we were hitting a stride with. Everything vocal in this song: phrasing...melody...lyrics...all came very quickly and natural to me and that's usually when you know it's good. Sometimes when I hear music I feel like I can hear the melody in the music, like when its loud, you begin to hear the melody creating itself, singing itself, especially with distorted guitars, in the overtones and undertones of the music. Then I feel like I just decipher it and pull it out and there it is. That's how the chorus of this song was. I listened to it, and the vocal melody was just nested in there, sitting right there. The chord progression is really great, and the bassline underneath from Jeff really gives it a feel that I love, like a boat going up and down in the sea or something. Lyrically the song just talks about waking up and realizing that all of a sudden you are in this new phase of your life, and its a little confusing and maybe you aren't sure what to make of it or what to do with it, but rather than be nostalgic for the past and trying to hang on to memories, you embrace your situation and would never ever go back. In my case it applied to a personal relationship ending/beginning that instantly signified a changing of eras for me as a person.
"Bloodletting": A while into our writing process, when we were finding our way, we had been basically writing primarily with midi instruments, programming, making electronic music. At some point I was playing guitar, for fun, not thinking of Spylacopa really, and just came up with a chord progression and vocal melody simultaneously, that really seemed to go well together. I recorded the guitar part, and then days later, even after NOT recording the vocal, I would listen to the guitar part and would still hear the same exact vocal melody over top of it, another sign that something is working, that I should probably pay attention. So I recorded the vocals over it, did some really crazy screaming underneath of it, and sent it to John, even though it was way different at the time than what we were writing. I think that was the real spark that set us off, where we realized we wanted to write guitar/vocal based songs together too, and that totally changed the vibe of this band from that point on and really opened the floodgates for us creatively, because for some reason we had been resisting doing what came naturally to us up to that point. John said that Julie heard the song and really wanted to do the verses, leaving me with the chorus and a bridge, which was fine with me. She did a great job and I think her voice and phrasing addsa great contrast to mine, and since the song essentially is a long continuous repeating of one motif musically, her added dynamic keeps it interesting.
"Together We Become Forever": I sat down at around noon one day, and then didn't get up except to eat and piss until about noon the next day, and this is what came from that block of time. The writing of this song to me is a perfect example of a state of being that I love, when you are so into what you are writing, so devoid of conscious thought, that there ends up being a complete dissolution between mind and music, time flies by, and you just get sucked in to wherever the inspiration is coming from. The piano melody initially started off from me playing the piano music to "Alfie" by Burt Bacharach, and then it just took off into something else. The slowed down string/feedback swells underneath of the piano throughout the whole song to me represent something trying to break free, kind of struggling and twisting around under the surface, building tension, and then at the end of the piano finally breaks through with the loud string swells at the end of the song. This song was loosely inspired by the movie "The Fountain", with the first part's bittersweet piano melody but with tension underneath representing the struggle the characters were going through throughout the movie, and the musical resolve at the end reflecting his finally reaching enlightenment and freeing himself and reconnecting with his wife by letting go. The name of the song is even an homage to that soundtrack by Clint Mansell, who I have since reached out to and thanked for the inspiration. John actually also remixed this song and we were gonna put that on this EP too, but didn't due to time constraints, but we'll definitely put it out, it's really good.
"Staring At The Sound": Another rock song that came really quickly vocally. John sent this, and again, the melody came really quickly. The lyrics are more or less about being in a relationship with someone in which you are criticized a lot and put under a lot of scrutiny by people trying to defame or condemn something that they don't fully understand. The world is a critic always, and older people or people stuck in conservative mindsets often don't realize that they hurt the ones they love and stifle the growth of both those people's and their own lives by adhering to antiquated and outdated beliefs or social paradigms. John's guitar solo in this song was really cool to hear, he ripped it out pretty much in one take. He has a great feel in his soloing that I'm excited for people to hear. I think everyone knows he is a great guitar player but I don't know that he ever got to be too expressive as far as playing a solo goes with Candiria. It's funny, a couple people have told me that this song reminds them a bit of Jane's Addiction, because of the soaring nature of the vocals and the guitar solo, and I never ever heard that before but now I can totally hear that in his solo, whether he felt that way about it or not [laugh]. That's the thing about this song I'm the most excited about honestly, for people to really hear how expressive his guitar playing is.
"I Should Have Known You Would": Originally John wrote this song and Staring At The Sound as one long piece, which it still is on the CD in terms of flowing into one another, but originally it was just one long piece. I think it works better as two songs that connect rather than one long song. I think this is a good note to end the EP on, mellow but still intense. Another great solo from John in the end of this song too.You see some guys always just trying to fit a scale in to the song, like they're playing an exercise over the chord changes, basically just playing scales in key, calling that a solo, and then when they can do that super fast they're a "shredder", as if that makes them a good soloist. John does a lot with few notes in this solo. It's nice vocally to know that I can pull out of a song with like two minutes of music left to go, and John will fill it with interesting playing. We never feel like we have to adhere to rigid structures because we both feel confident that the other can make it interesting. We give the songs space to breathe and consequently each other room to be expressive within the song without making it too long.
The band which LaMacchia formed to explore experimental and hypnotic compositions while playing guitar in rock/jazz/crossover band CANDIRIA have been working since 2006 on the Ep. About the band and debut release, LaMacchia comments: "These are some of the best musicians I've ever worked with and the music on this EP speaks volumes of their talent. Fans will definitely be pleased."
Read More News
Tags:
SPYLACOPA, Greg Puciato, Jeff Caxide, RISING PULSE RECORDS, THE DILLINGER ESCAPE PLAN



jason

October 20, 2008


More News
REVIEW: Upstate New York Thrash Chieftains - MONOLITH Re-master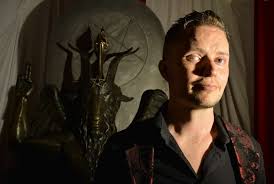 NYDM - New York Death Metal Fest Destroys Milwaukee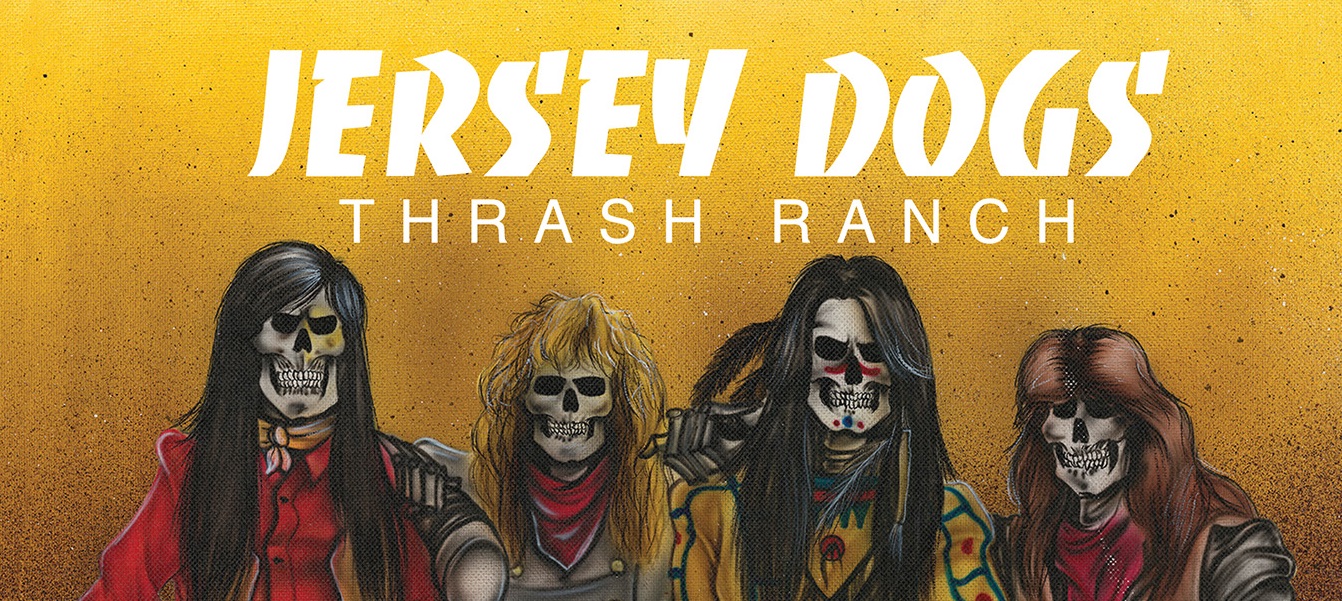 Jersey Dogs – Thrash Ranch re-issue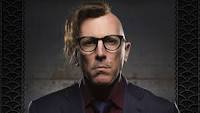 Despicable False Claim Against Him, Tool + A Perfect Circle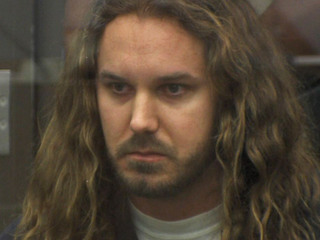 As I Lay Dying Welcome Back Tim Lambesis
More News