NEVERMORE posts cover artwork and announce details of "The Year Of The Voyager" DVD & Live Album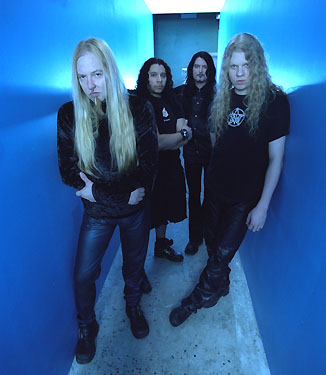 In July 2005 NEVERMORE released their latest studio album "This Godless Endeavor". Since then they have toured the world relentlessly and the album became their biggest success in a career that started 16 years ago in 1992.
"The Year Of The Voyager" covers the "This Godless Endeavor" touring cycle starting with amazing live footage from the US Gigantour 2005, the Metal Mania Festival 2006 in Poland, the Wacken Festival 2006 in Germany and the main DVD show recorded at the Zeche Bochum in Germany October 11th, 2006. Bonus material includes two songs from Century Media USA 10th Anniversary Party 2001, all promo videos and an interview with Warrel Dane which was recorded at the Roax Film Studios in Berlin in Spring 2008. See below for an exact content-listing.
You can now view the cover artwork of the DVD in higher resolution at the following link:
"The Year Of The Voyager" will be released as Ltd. Edition 2DVD plus 2CD, Standard 2DVD, Standard 2CD and Ltd. 3LP (the latter two containing the audio from the main show in Bochum only) on October 20th, 2008 in Europe!
As the main show of this DVD was filmed in the German town Bochum, a world premiere of the DVD will be held at the Metropolis Cinema in Bochum (www.metropolis-bochum.de) on September 15th, 2008 incl. a personal introduction and exclusive signing session with NEVERMORE vocalist Warrel Dane and guitarist Jeff Loomis! Tickets can be booked at https://www.rock-voyager.com. A release party including screening of the DVD and special giveaways will take place on October 11th, 2008 at the Rockcafe Halford in Berlin. The entrance is free, more info can be found on www.Halford-berlin.de and http://www.myspace.com/rockcafehalford
Also, do not miss out on Warrel Dane's much acclaimed solo effort "Praises To The War Machine" as well as Jeff Loomis' stunning first all-instrumental solo album "Zero Order Phase" – both albums are out NOW! Visit http://www.myspace.com/warreldane or http://www.myspace.com/jeffloomis to check out some songs and more info.
TRACKLIST DVD1 (126 min):
Main Show – Live at the Zeche Bochum, Germany, October 11th, 2006:
1. Intro
2. Final Product 7
3. My Acid Words 7
4. What Tomorrow Knows/Garden Of Grey 1
5. Next In Line 3
6. Enemies Of Reality 6
7. I, Voyager 6
8. The Politics Of Ecstasy 3
9. The River Dragon Has Come 5
10. I Am The Dog 4
11. Dreaming Neon Black 4
12. Matricide 2
13. Dead Heart In A Dead World 5
14. Noumenon (from tape) 6
15. Inside Four Walls 5
16. The Learning 3
17. Sentient 6
18. Narcosynthesis 5
19. The Heart Collector 5
20. Born 7
21. This Godless Endeavor 7
Audio sound: 2.0 and 5.1 mixed by Andy Sneap
TRACKLIST DVD2 (118 min):
Gigantour – Live at the Bell Centre, Montreal, Canada, September 2nd, 2005 (09:58min):
1. Born 7
2. Enemies Of Reality 6
Metal Mania Festival – Live at the Spodek, Katowice, Poland, March 4th, 2006 (20:30min):
3. Final Product 7
4. The Heart Collector 5
5. Enemies Of Reality 6
6. The Seven Tongues Of God 3
Wacken – Live at the Wacken Open Air, Germany, August 4th, 2006 (21:56min):
7. Final Product 7
8. Narcosynthesis 5
9. Engines Of Hate 5
10. Born 7
BONUS MATERIAL:
Century Media USA 10th Anniversary Party - Live at The Roxy, LA, September 28th, 2001 (11:12min)
11. Engines Of Hate 5
12. Beyond Within 4
Promo videos (35:15min):
13. What Tomorrow Knows 1
14. Next In Line 3
15. Believe In Nothing 5
16. I, Voyager 6
17. Enemies Of Reality 6
18. Final Product 7
19. Born 7
20. Narcosynthesis (live promo video) 5
21. Interview with Warrel Dane (07:02min)
Trailer (12:02min)
22. Nevermore "The Year Of The Yoyager" trailer
23. Paradise Lost "Over The Madness" trailer
24. Strapping Young Lad "1994 - 2006 Chaos Years" trailer
Footnotes / Discography:
1 song from the Nevermore album, 1995
2 song from the In Memory EP, 1996
3 song from The Politics Of Ecstasy album, 1996
4 song from the Dreaming Neon Black album, 1999
5 song from the Dead Heart In A Dead World album, 2000
6 song from the Enemies Of Reality album, 2003
7 song from the This Godless Endeavor album, 2005
Further info can be obtained on the following websites:
http://www.nevermore.tv
Read More News
Tags:
Nevermore, DVD, Century Media



jason

August 29, 2008


More News
REVIEW: Upstate New York Thrash Chieftains - MONOLITH Re-master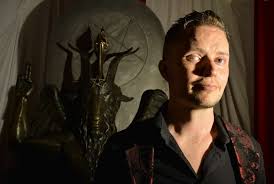 NYDM - New York Death Metal Fest Destroys Milwaukee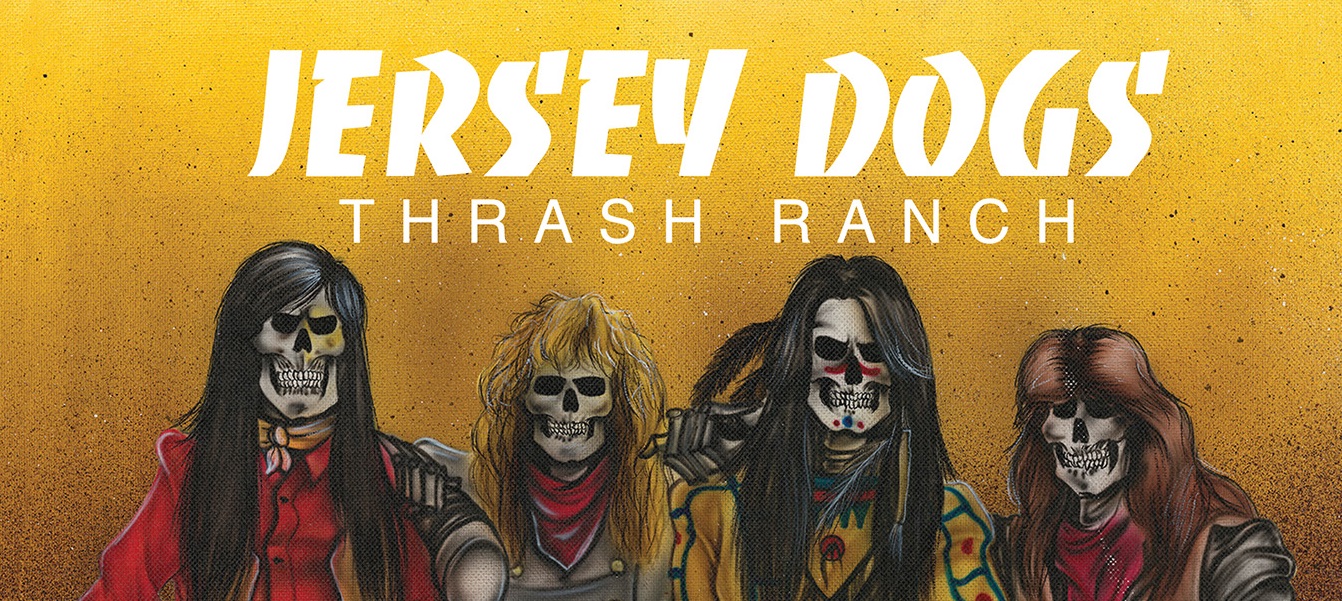 Jersey Dogs – Thrash Ranch re-issue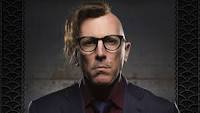 Despicable False Claim Against Him, Tool + A Perfect Circle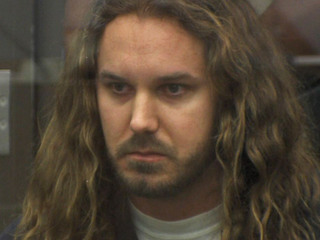 As I Lay Dying Welcome Back Tim Lambesis
More News