Finland's SONATA ARCTICA Prepare for North American Tour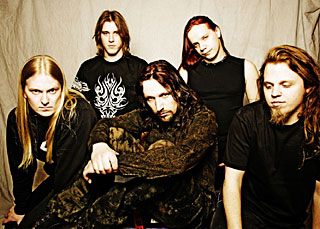 While the tour preparation checklist for Finland's SONATA ARCTICA has not yet been posted on The Smoking Gun website, fans probably think it would read something like this: New guitarist Elias Viljanen? Check. Power converters? Check. Sopranos DVDs? Check. Altoids Mints? Check.
According to keyboard player Henrik "Henkka" Klingenberg, tour preparations for SONATA ARCTICA's fifth trip to North America are a bit more complicated than that. Returning to the western hemisphere to play 21 shows with fellow Finns Nightwish (fronted by new Swedish lead singer Anette Olzon) and playing six headlining shows of their own, Henkka shares the process of choosing set lists, the prospect of shows in Hawaii and Las Vegas, shopping lists, liver transplants, and an update on Conan O'Brien:
"About the set lists, it's a process of trial & error, mostly error. We actually had some time to rehearse a couple of songs we're never played live before and we're gonna do these now on this tour. Most of the songs will, however, be a nice mixture of old and new favorites, some to which you can dance and some to which you can't. We tried hard to bring this tour to Hawaii, but not hard enough. I think I sent a request to have all off-days in either Hawaii or Las Vegas but neither seems to be possible this time, so we'd probably end up staying on the bus in front of a Wal-mart somewhere. Speaking of Wal-mart, our shopping lists include: socks, Chivas Regal 12 years old, Frank Zappa CDs, cowboy boots, Marlboro Lights, ice, more Chivas, and new Zippo lighters. I sincerely believe our Finnish super-livers will survive many more tours than this one, so no liver transplants will be necessary. Conan O'Brien should still fear having us show up in his studio audience because we WILL prevail! Eventually we're bound to succeed according to the great prophecies of Reverend Lance. What would be greater than appearing on his first show when he replaces Jay Leno? We'll keep the rest of the plan a secret."
SONATA ARCTICA will keep their fans updated via their Royal Artist Club mobile blog with "behind-the-scenes" adventures during their North American trek. The site can be viewed
HERE
.
Praised by Metal Edge magazine for their "multi-layered harmonic choruses," "incredible keyboard displays," and being "fearless about experimenting with new limits," SONATA ARCTICA's latest album, Unia - released in North America last May - landed on international album charts in Finland (#1), Japan (#7), Sweden (#27), Germany (#35), Switzerland (#40), and Austria (#62). The "Paid In Full" single also secured the #1 Single slot in their mother land.
08/28/08 Jaxx – W. Springfield, VA (SONATA ARCTICA ONLY)
08/29/08 The Trocadero – Philadelphia, PA
08/30/08 The Palladium – Worcester, MA
08/31/08 The Chance – Poughkeepsie, NY (SONATA ARCTICA ONLY)
09/01/08 Metropolis – Montreal, QC – CANADA
09/02/08 The Docks – Toronto, ON – CANADA
09/04/08 The Agora Theater – Cleveland, OH
09/05/08 Harpo's Concert Theater – Detroit, MI
09/06/08 House of Blues – Chicago, IL
09/07/08 Station 4 – St. Paul, MN (SONATA ARCTICA ONLY)
09/09/08 Showbox So Do – Seattle, WA
09/10/08 Roseland Theater – Portland, OR
09/11/08 Big Easy – Boise, ID (SONATA ARCTICA ONLY)
09/12/08 The Fillmore – San Francisco, CA
09/13/08 The Wiltern – Los Angeles, CA
09/14/08 Marquee Theater – Tempe, AZ
09/16/08 The Palladium – Dallas, TX
09/17/08 La Zona Rosa – Austin, TX
09/19/08 Meridian – Houston, TX
09/20/08 House of Blues – New Orleans, LA
09/21/08 Jannus Landing – St. Petersburg, FL
09/23/08 Valarium – Knoxville, TN
09/24/08 Tremont Music Hall – Charlotte, NC
09/25/08 Uncle Pleasants – Louisville, KY (SONATA ARCTICA ONLY)
09/26/08 Rams Head Live – Baltimore, MD
09/27/08 Nokia Theater – New York, NY
09/28/08 Penny Arcade – Rochester, NY (SONATA ARCTICA ONLY)
Read More News
Tags:
SONATA ARCTICA, Finland, Nuclear Blast Records



jason

August 20, 2008


More News
DESPISED ICON Discuss the Title Track "Purgartory"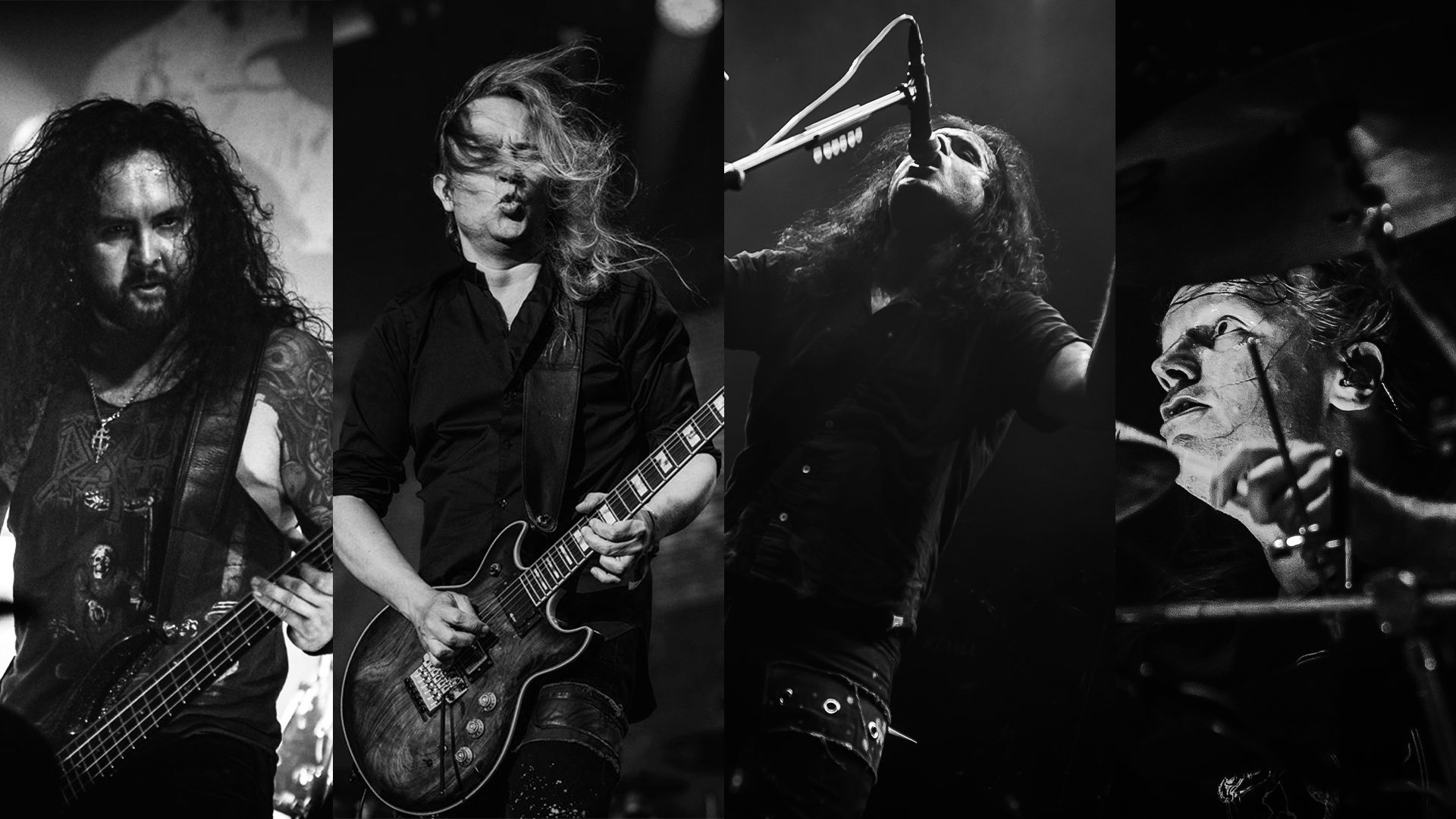 KREATOR - Welcome FrΓ©dΓ©ric Leclercq As New Bass Player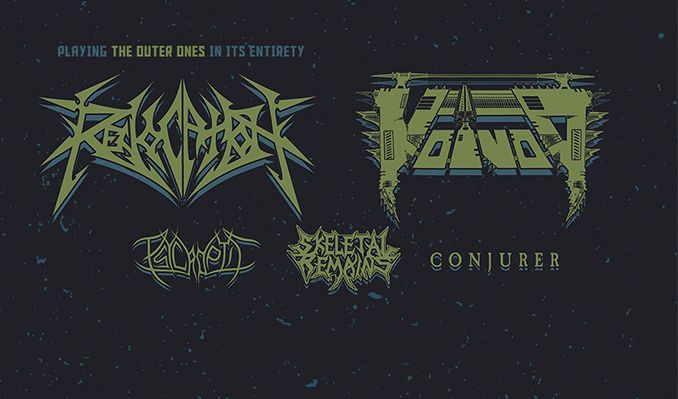 WIN a pair of Tickets to Revocation, Voivod and more!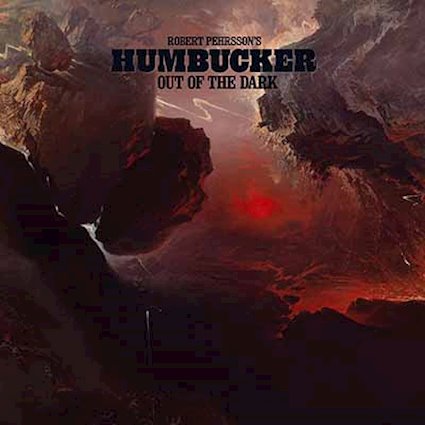 Robert Pehrsson NEW MUSIC OUT NOW!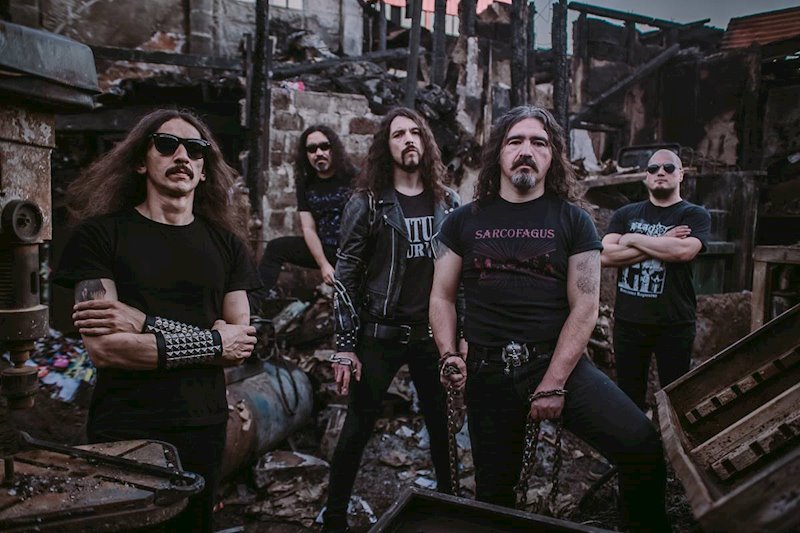 NEW MUSIC OUT TODAY By Capilla Ardiente