Gojira share song from upcoming album, announce North American tour dates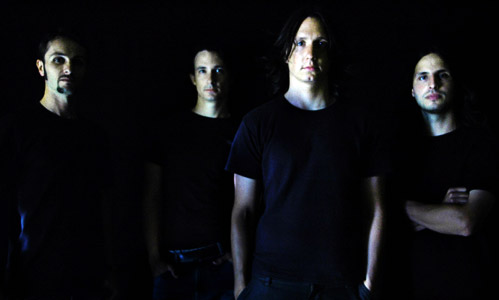 Gojira is giving fans a taste of what's to come on their upcoming album, The Way of All Flesh, (Oct. 14 on Prosthetic Records), with the French quartet posting "Vacuity" on their MySpace page today.

"We are super excited to put up this new song, "Vacuity," from The Way of All Flesh," the band says. "We're also proud to announce – in addition to the European dates with In Flames – Gojira will come back to America with them too. It's good to be back! Get ready..." The band has stayed busy as they prepare for the Logan Mader (Cavalera Conspiracy) produced follow up to "From Mars To Sirius" to be released, recently opening for Metallica in France.

Gojira frontman Joe Duplantier recently spoke with MTV's Chris Harris about the upcoming record. An excerpt from the conversation: "That's the theme — it's about death itself," explained. "It's also about the immortality of the soul. That's the main subject for us. Since we started to play and release albums, we've always talked about the same thing: the soul."

More Tour Dates
Tags:
Logan Mader, Gojira, France
Follow us on Twitter
|
Like Us
Date: Aug 20, 2008
As Reported by:
jason