Kataklysm team up with Dying Fetus, Eluveitie for headlining tour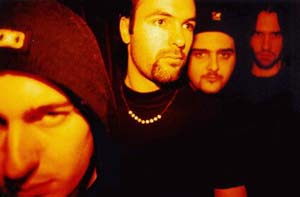 As was revealed in our recent interview with Kataklysm guitarist Jean-Francois Dagenais, the Canadian hyperblasters will be making their first headlining trek of the U.S. in four years this fall. They will join forces with a diverse assortment of support bands, including Dying Fetus, Eluveitie and Keep of Kalessin. Now that's a tour! Dates have yet to be announced, but the tour will run from September 28 - October 28.

Commented Kataklysm vocalist Maurizio Iacono: "We've waited a long time for this! No more 30-minute sets and pissing our fans off every time we play with people saying, 'Why didn't you play this or that?' We're fucking stoked to have been given this opportunity to really give our fans the show they deserve. We've also brought an elite line up of bands and friends to join us out on the road. Our great friends and brutal death metal legends Dying Fetus. From Europe, we're bringing Paganfest stand-out band Eluveitie with their pagan folk metal that will turn many heads. Last but not least, Norway's new kings of progressive black metal, Keep of Kalessin! A full-on metal package like that hasn't been seen in a long fucking time! In addition, there will be a special guest in regional markets that will be revealed soon…so expect a big show with full-fledged Kataklysm devastation. The time has finally come!"
More Tour Dates
Tags:
kataklysm, dying fetus, eluveitie, keep of kalessin, maurizio iacono
Follow us on Twitter
|
Like Us
Date: Jul 22, 2008
As Reported by:
Quentin