Eclipse Records signs Dead By Wednesday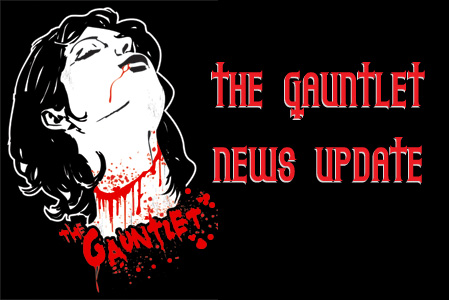 We are pleased to announce the recent signing of New Haven Connecticut's DEAD BY WEDNESDAY. The band have just finished recording their new album, a thirteen-song collection of new material tentatively entitled THE KILLING PROJECT... a pummeling metal masterpiece and politically-charged album featuring guest performances by Carley Coma (Candiria), and Rick Ta'Life (25 Ta Life). THE KILLING PROJECT is slated for release in Fall of 2008, and comes off the heels of the band's critically-acclaimed debut Democracy Is Dead (Stillborn Records, 2006). We have posted a mp3 file of a new DEAD BY WEDNESDAY song entitled Pawns as a free download from the Eclipse Records website at the following location

Track listing and cover art will be announced in the coming weeks.

More Tour Dates
Tags:
THE KILLING PROJECT, DEAD BY WEDNESDAY, Candiria, Eclipse Records
Follow us on Twitter
|
Like Us
Date: Jul 16, 2008
As Reported by:
jason