Osbourne's sell pile of shit to Fox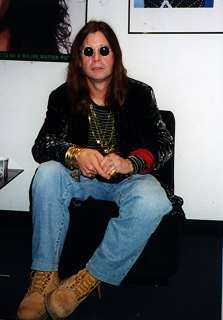 Variety is reporting that The Osbournes (Ozzy, Sharon, Jack and Kelly) have signed a 6 episode deal with Fox. The untitled show from FremantleMedia North America will be produced by James Sunderland, "America's Got Talent," on which Sharon serves as a judge.

Mike Darnell, Fox's president of alternative programming, envisions the show as something of a throwback to the heyday of variety skeins such as CBS' 1970s staple "The Sonny and Cher Comedy Hour" and ABC's "Donny and Marie." "We've been talking about how to renew the variety show concept and make it feel new for years now," Darnell said.

Darnell hopes to launch the series, which will be shot in Los Angeles, with a Christmas special. The emphasis on music and performance would seem to make the show a natural companion for "American Idol," but Darnell said any scheduling talk was premature.

More Tour Dates
Tags:
Sharon Osbourne, Ozzy Osbourne, Jack Osbourne, Kelly Osbourne
Follow us on Twitter
|
Like Us
Date: Jul 08, 2008
As Reported by:
jason