C.C. Deville sells soul to Jesus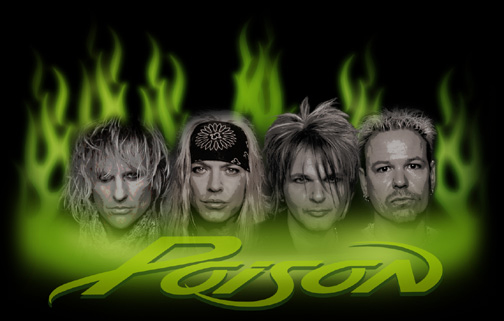 Tis a sad day over here at The Gauntlet compound. The Jesus-freaks have taken over one of my favorite bands from the 80's, Poison. They have already begun making changes to the live show to help guitarist CC Deville, "honor God." Why why why!!! Poison has long been a band with fun and carefree lyrics about drinking, strippers, fucking...things I'm not allowed to do now that I'm married. Hearing that C.C. Deville has joined forces with the great satan himself (Jesus Christ), I was floored. Could this be the end of Poison? According to withoutwax.tv, Deville contacted a local church group to come down and advise him on the show. While they should have made suggestions like a stripper pole behind singer Bret Michaels or more pyro, they didn't. They made suggestions like avoid swearing and play 'Amazing Grace' or 'Jesus Loves Me' for the guitar solos. This is instead of 'Georgia On My Mind' or 'Eruption.' The sad thing is, Deville liked the ideas. They are fucking terrible idea. I heard 'Amazing Grace' at my friends funeral 2 years ago. You know what...it worked there and was very touching. It would not at a Poison concert.

The best part of the video is the last 3 seconds. As they are fading the video out of C.C. Deville doing a guitar solo, some Poison fan throws up the horns \m/ . There is hope for humanity after all.

BTW, I have nothing against people who practice religion, they seem to have a problem against me.






Guitar Hero from Pete Wilson on Vimeo.
More Tour Dates
Tags:
C.C. Deville , CC Deville , Poison , jesus , christians
Buy C.C. Deville Merch
|
Follow us on Twitter
|
Like Us
Date: Jul 22, 2008
As Reported by:
jason fisher