(HED)PE Debuts New Song Online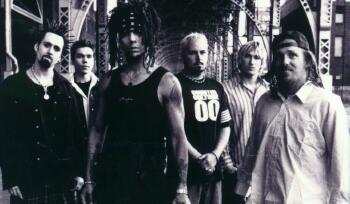 Band Challenges Government In 1 of 3 Brand New Studio Tracks Appearing On Live CD/DVD
The innovators of G-punk, (Hed)pe have debuted the new song "Ordo Ab Chao" online at www.MySpace.com/Hedpe . The track is one of three brand new studio recordings that will be included on the group's upcoming 2-disc live album and DVD, "The DIY Guys", which is set for release July 8, 2008 through Suburban Noize Records.
"The new song 'Ordo Ab Chao' is a song about the hierarchy on this planet, and how the Inner Circle turns us against each other; by creating chaos, then providing their own brand of order," says frontman Jared Gomes "It is a first of many songs on our new album 'New World Orphans' (NWO) which deals with the Shadow Government. This new album NWO is a concept album, in that each song relates to the main theme, which is the New World Orphans. We outsiders who dont very much like the idea of genocide and big government control."
(Hed) p.e's explosive live show was caught on tape for the release of the group's first live album and DVD release. The CD portion features three brand new studio tracks along with a live performance captured at Hollywood's legendary Key Club, as well as unreleased material. The DVD includes 13 live tracks as well as music videos, behind the scenes footage, interviews and punk-rockumentary film clips from the band's decade-long tour history.
Since joining Suburban Noize Records for the release of 2006's "Back To Base X," (Hed)p.e has enjoyed a rebirth of grand proportions. While the group previously enjoyed success under the rule of a major label, since they gained their independence (Hed)p.e exploded into one of the premier groups in the underground and are now enjoying some of the biggest success of their career. With the release of "Back To Base X" the band hit #12 on the Top Independent Albums Charts and laid audiences to waste on sold-out tours with Kottonmouth Kings and Papa Roach. Then in 2007 the group returned to their metallic roots with "Insomnia" and landed at
#138 on the Billboard Top 200. The album's lead single "Suffa" became one of the most requested tracks at Sirius Satellite Radio's Hard Attack, while the video was voted one of the Top 10 of 2007 on MTV's Headbanger's Ball, beating out videos by Megadeth, Demon Hunter and Shadows Fall.
(Hed)p.e have announced the dates for their upcoming "The D.I.Y Tour"
featuring OPM, Dirtball and Potluck. The dates are as follows:
(HED)PE THE DIY TOUR Featuring OPM, Dirtball & Potluck:
June 25 Las Vegas, NV @ Cheynne Saloon
June 26 Tucson, AZ @ The Rock
July 27 Farmington, NM @ Gator's Bar & Grill
June 28 Colorado Springs, CO @ Black Sheep
June 30 St. Louis, MO @ Pops Nite Club
July 01 Cedar Falls, IA The @ Reverb
July 02 Louisville, KY @ Headliners Music Hall
July 03 Bowling Green, OH @ Howards
July 04 Cleveland, OH @ Peabody's
July 05 Rockford, IL @ LT's
July 06 Dayton, OH @ The Foundry
July 08 Pittsburgh, PA @ Diesel Nightclub
July 09 Springfield, VA @ Jaxx
July 10 Charlotte, NC @ Amos Southend
July 11 Jacksonville, NC @ Hooligans
July 12 Fayetteville, NC @ Jester's
July 15 Atlanta, GA @ The Masquerade
July 16 Jacksonville Beach, FL @ Freebird Cafe
July 18 Ft. Lauderdale, FL @ Culture Room
July 19 Port St. Lucie, FL @ Mojo Room
July 20 St. Petersburg, FL @ Jannus Landing
July 23 Houston, TX @ Meridian Red Room
July 24 Austin, TX @ Red Eye Fly
July 25 Temple, TX @ Lone Star Bar & Grill
Read More News
Tags:
(hed)pe, hed pe, crossover, nu metal, Suburban Noize Records



jason

June 13, 2008


More News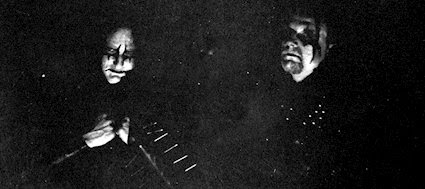 ICHOR: new promo materials from SEANCE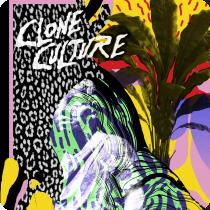 CLONE CULTURE (Dark Wave/ Post-Punk)

SPEARHEAD Pacifism is Cowardice Out November.

ZEALOT CULT (ire) Debut Album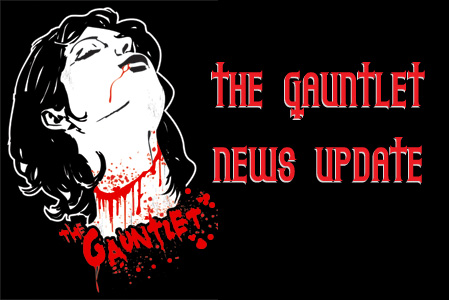 FUNERAL CHIC - New LP - New Video
More News