KOCH inks deal with Hatebreed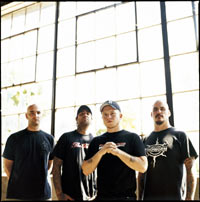 KOCH Records has entered into a new multi-tiered, worldwide deal with Hatebreed.
As part of the new deal, KOCH Records will release a series of highly-anticipated future projects from the kings of hardcore metal, Connecticut's very own Hatebreed.
The first project under the new deal will be Hatebreed's first-ever live DVD. The main DVD concert shoot took place at Harpo's in Detroit on Saturday, March 29th, 2008 in front of a packed SOLD OUT crowd. Directed by Kevin Custer, the yet-to-be titled DVD will also feature a collection of recent live shows from various tour stops in Germany, Philadelphia, New York City and New Haven, CT.
The new DVD will see its release in late summer/early fall.
Over the course of the band's four albums and countless legendary live shows, Hatebreed have sold over 1 million albums in the U.S. alone, and along the way, re-defined the hardcore metal genre as we know it today. In addition to being the voice and visionary of Hatebreed (the most important and successful hardcore metal band today), Jasta is also the co-frontman for various side projects like Kingdom of Sorrow and Icepick and has been known to show up on occasion at special events to perform with his own solo band as well. Jasta also served as host of Headbanger's Ball (on MTV2) for over three years-- interviewing a who's-who of metal music. Jamey is also the owner of Stillborn Records and the clothing line Hatewear.
Jamey Jasta states, "The band and I had set out to find an aggressive, forward thinking marketing and creative team to release the first-ever Hatebreed live DVD experience, a live album, and a cool unique covers record project and teaming up with KOCH Records is a perfect fit." Jasta explains "There are other important projects that we are planning to partner with KOCH Records to release. They are a smart company with a dedicated staff and I speak for the whole band when I say that KOCH just gets it and aren't afraid to take risks and work their asses off. We are excited to start working together."
Scott Givens, VP of Metal, offers, "I'm thrilled to add HATEBREED & Jamey Jasta and his many endeavors/projects to the KOCH family. Jamey has been a leader his entire career and we are elated that he has chosen us to be his partner going forward."
John Franck, SVP of Marketing comments "We couldn't be more excited to be in business with Jamey Jasta and Hatebreed. The dedication and work-ethic Jasta brings to each and every one of his projects is what it's all about. This deal has been a long-time coming and is a great fit for KOCH Records as we continue to expand our roster. Fans are going to be stoked when they see what we have in store for them; starting with this DVD which is going to hit 'em over the head like a ten ton brick. "
In other Hatebreed news, Jägermeister Music and Hatebreed have partnered up for the next installment of the Jägermeister Music Tour and will hit the road with good friends, Type O Negative for a co-headline bill with special guests, 3 Inches of Blood. The debauchery will kick off May 16 in Providence, RI. Having the opportunity to headline the Jägermeister Music Tour, like our friends from Slayer & Slipknot is a tremendous honor." says frontman, Jamey Jasta. "Jägermeister has supported heavy music in so many different ways and they continue to bring together the best of the best in metal. The spring tour will be no different and co-headlining with our friends from Type O Negative makes it that much sweeter."
JAGERMEISTER MUSIC TOUR DATES w/ Hatebreed & Type O Negative
Fri, May-16, 2008 Providence, RI Lupo's @ Heartbreak Hotel
Sat, May-17, 2008 Allentown, PA @ Crocodile Rock
Sun, May-18, 2008 Baltimore, MD @ Ram's Head Live
Tue, May-20, 2008 Ft. Lauderdale, FL @ Revolution
Wed, May-21, 2008 Lake Buena Vista, FL @ House of Blues
Thu, May-22, 2008 St. Petersburg, FL @State Theatre (Hatebreed Headline Only)
Fri, May-23, 2008 Atlanta, GA @ Center Stage
Sat, May-24, 2008 New Orleans, LA @ House of Blues
Sun, May-25, 2008 Houston, TX @ Verizon Wireless Theater
Tue, May-27, 2008 Dallas, TX @ The Palladium Ballroom
Wed, May-28, 2008 San Antonio, TX @ Sunset Station
Thu, May-29, 2008 El Paso, TX @ Chic's Bar & Billiards (Hatebreed Headline Only)
Fri, May-30, 2008 Tempe, AZ @ Marquee Theatre
Sat, May-31, 2008 Las Vegas, NV @ House of Blues
Sun, Jun-01, 2008 Los Angeles, CA @ Avalon
Mon, Jun-02, 2008 Fresno, CA @ The Exit (Hatebreed Headline Only)
Tue, Jun-03, 2008 Anaheim, CA @ The Grove of Anaheim
Wed, Jun-04, 2008 San Francisco, CA @ Grand Ballroom at Regency Center
Thu, Jun-05, 2008 Chico, CA @ Senator Theater (Hatebreed Headline Only)
Read More News
Tags:
hardcore, Hatebreed, Jamey Jasta, Stillborn Records, Koch Records



jason

April 09, 2008


More News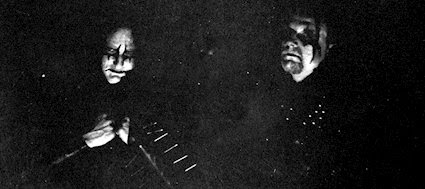 ICHOR: new promo materials from SEANCE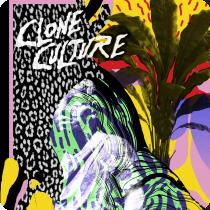 CLONE CULTURE (Dark Wave/ Post-Punk)

SPEARHEAD Pacifism is Cowardice Out November.

ZEALOT CULT (ire) Debut Album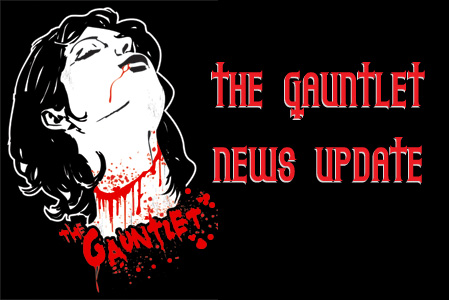 FUNERAL CHIC - New LP - New Video
More News