Century Media Records signs The Agonist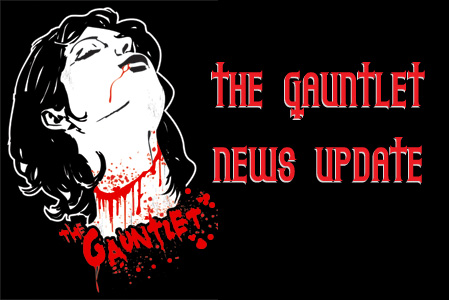 It is extremely rare to find an up-and-coming metal band taking strong political stands, much less one that's led by a dominating, beautiful, edgy female. But it is exactly this unique dynamic that led Century Media Records to sign Montreal's The Agonist (formerly The Tempest) to a worldwide deal. This quartet delivers introspective, scathing lyrics, and their debut album "Once Only Imagined," which is set for a summer release, will definitely catch people's attention.
Vocalist Alissa White-Gluz's vegan roots fuel her need to promote the protection of the planet and its inhabitants, and she does so through this outlet. Along with guitarist Danny Marino, bassist Chris Kells and drummer Simon McKay, each member brings their own rich musical backgrounds to the table, creating the perfect expression of melody and madness. Make no mistake, this is a straight-up metal band that holds nothing back with one goal in mind: to make music that is as catchy as it is heavy; as sweet as it is loud; and as angry as it is melancholy. Be sure to visit the group's Myspace page for new photos and new tracks. A new track, "Rise and Fall," also appears on Century Media's free spring sampler.
Alissa states: "We were definitely intrigued when Century Media took notice, simply by chance, after hearing a few unmastered tracks of ours. This partnership with Century gives us the platform to say what we need to say and do what we need to do, and that is promote and educate the public on some fundamental causes that are quickly being forgotten, voiced through provoking music that carries the message home."
Read More News
Tags:




jason

April 04, 2007


More News
The Top 10 Metal Driving Songs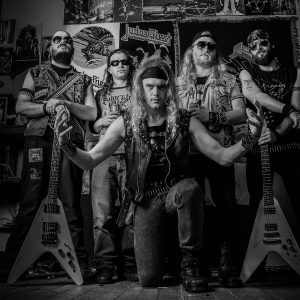 Seax "Fallout Rituals" Album Review
Enforcer "Zenith" Album Review
Enforcer "Zenith" Album Review
Enforcer "Zenith" Album Review