EARTH UNVEIL IMMENSE AND MEDITATIVE NEW TRACK, "THE COLOUR OF POISON"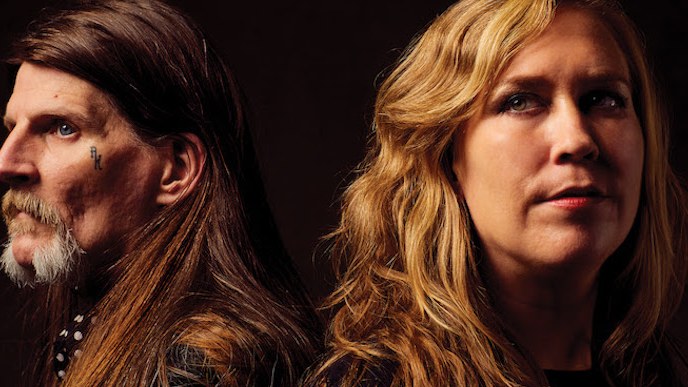 Continuing to stoke the anticipation revolving around their ninth return to the studio and stage, legendary duo Earth have shared another snapshot of their forthcoming LP Full Upon Her Burning Lips. Coupled with a stark black-and-white visualizer, the five-and-a-half minute dirge "The Colour Of Poison" is packed with Earth's thematically meditative, sonically immense hallmarks.
Immerse yourself in "The Colour Of Poison" via YouTube today.
Commemorating a three-decade reign as one of metal's most monolithic bands, Full Upon Her Burning Lips spares no expense in time or talent. While the duo's musical vocabulary has expanded as the years have passed, every note still carries the weight of the world. Back with a sound more organic thane ver, the tried-and-true magic between guitarist Dylan Carlson and percussionist Adrienne Davies unfurls with each of the record's ten tracks.
"In the past I've usually had a strong framework for an album," Carlson says of the album's gestation process. "This one developed one over the course of the writing and recording. It just felt like 'Earth'—like just the two players doing their best work at playing, serving the music."
The absence of a guiding narrative allowed Carlson and Davies to be more inquisitive, resulting in more terse musical vignettes unbound by context. Bolstered by the engineering, mixing, and mastering by longtime associate Mell Dettmer, Full Upon Her Burning Lips is a leap into undiscovered territory. The purest distillation of Earth yet, and indeed, anyone that's followed Earth on their journey will bask in the unadulterated hums, throbs, and reverberations conjured by Carlson and Davies.
Full Upon Her Burning Lips will be released on May 24th via Sargent House.
See Earth on tour across the U.S. with label mates Helms Alee this May and June.
Full Upon Her Burning Lips — Track Listing:
1. Datura's Crimson Veils
2. Exaltation of Larks
3. Cats on the Briar
4. The Colour of Poison
5. Descending Belladonna
6. She Rides an Air of Malevolence
7. Maiden's Catafalque
8. An Unnatural Carousel
9. The Mandrake's Hymn
10. A Wretched Country of Dusk
Earth — On Tour w/ Helms Alee:
May 24 Seattle, WA @ Neumos
May 25 Portland, OR @ Doug Fir Lounge
May 28 San Francisco, CA @ Great American
May 29 Los Angeles, CA @ The Echo
May 31 Los Angeles, CA @ The Echo
June 1 Phoenix, AZ @ Rebel Lounge
June 2 Albuquerque, NM @ Sister
June 4 Austin, TX @ Barracuda
June 5 Dallas, TX @ Club Dada
June 7 Houston, TX @ The Secret Group
June 8 Baton Rouge, LA @ Spanish Moon
June 10 Orlando, FL @ Wills Pub
June 11 Atlanta, GA @ The Masquerade
June 12 Carrboro, NC @ Cat's Cradle
June 14 Richmond, VA @ Gallery 5
June 15 Baltimore, MD @ Otto-bar
June 16 Philadelphia, PA @ Johnny Brenda's
June 18 Somerville, MA @ ONCE Ballroom
June 19 New York, NY @ Le Poisson Rouge
June 21 Pittsburgh, PA @ Spirit Hall
June 22 Detroit, MI @ El Club
June 23 Chicago, IL @ The Empty Bottle
June 24 Minneapolis, MN @ 7th St. Entry
June 27 Denver, CO @ Marquis Theatre
June 28 Salt Lake City, UT @ Urban Lounge
June 29 Boise, ID @ Neurolux
Read More News
Tags:
Earth, Drone metal, United States, Newest release, Full Upon Her Burning Lips



The Ram

April 18, 2019


More News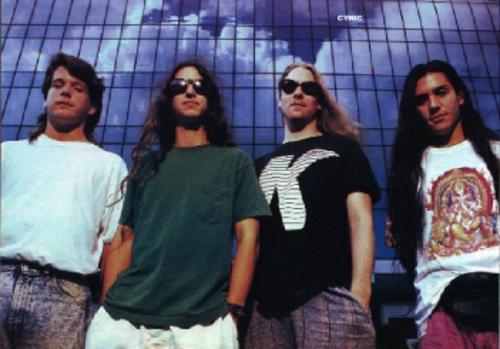 CYNIC Announce 'Traced in Air Remixed'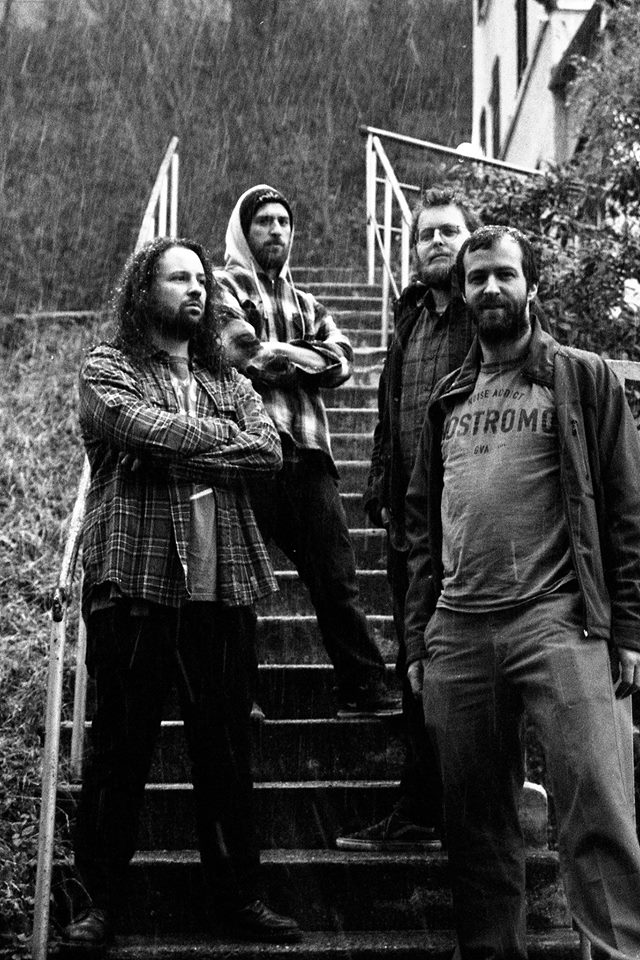 ALGEBRA Set to Return With "Pulse?"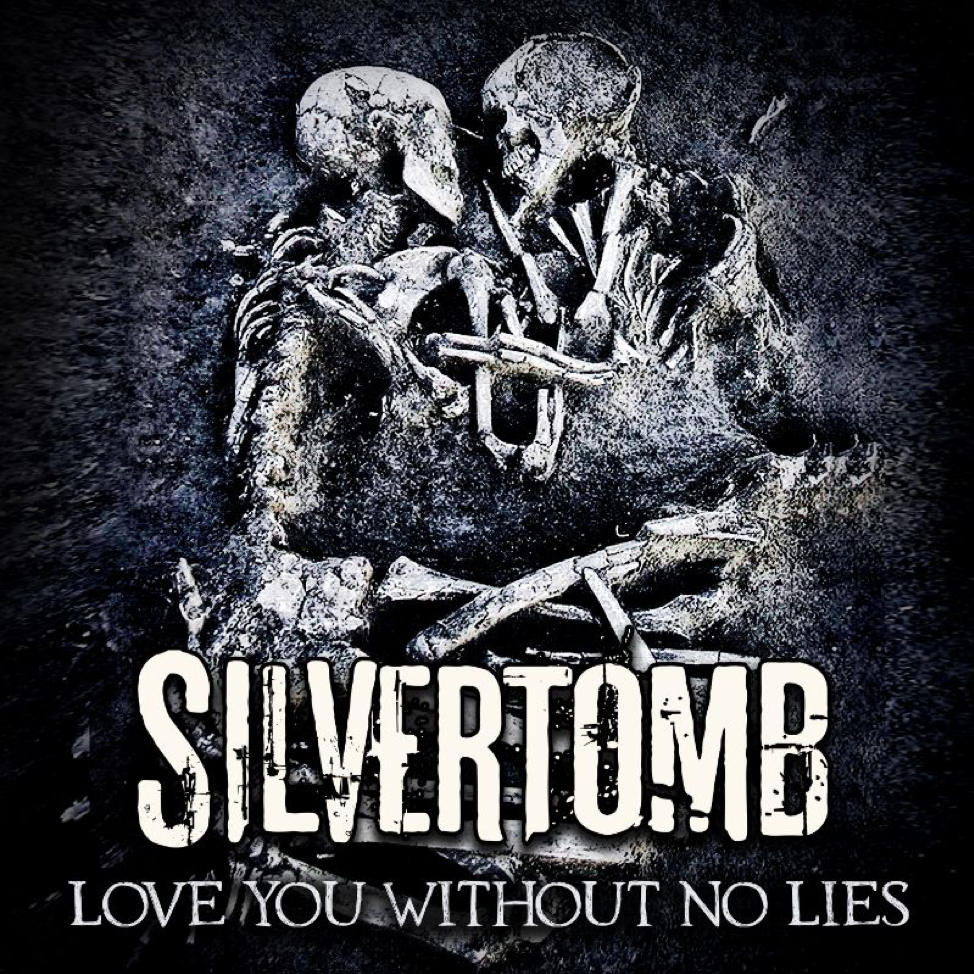 SILVERTOMB SIGNS WITH LONG BRANCH RECORDS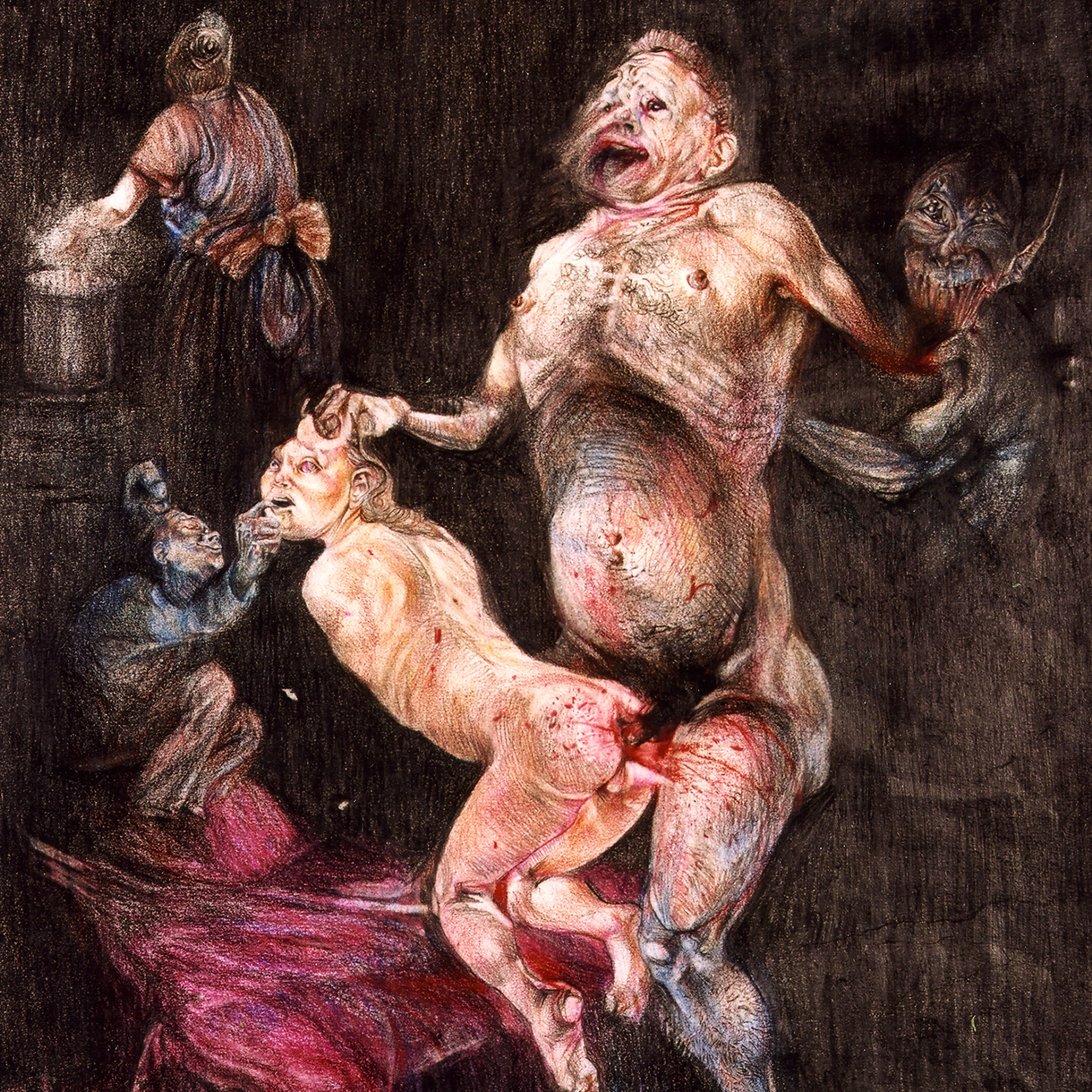 Clavis Secretorvm sets October 18th as the international release date for Temple ov Perversion's striking self-titled debut EP on 12" vinyl format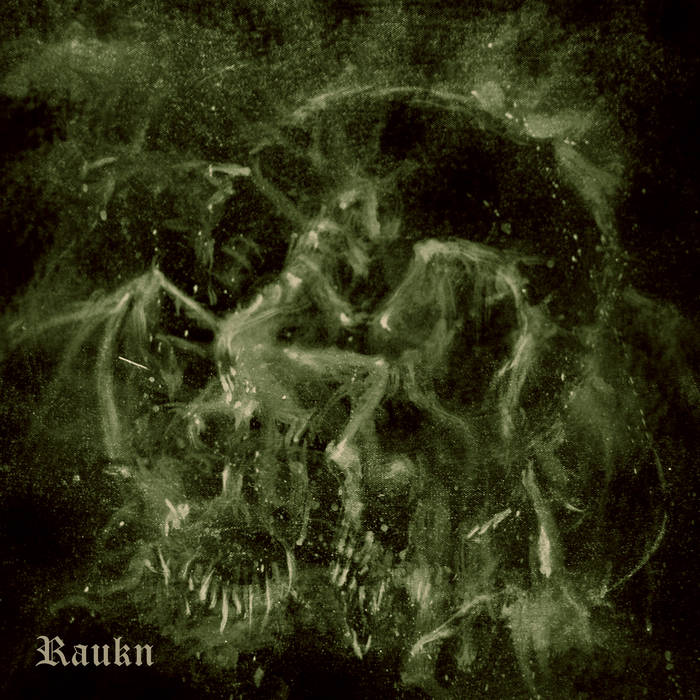 Múspellzheimr's monolithic third album " Raukn" is here