Lost Dog Street Band "Weight of a trigger"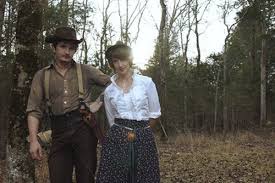 War Inside Of Me" is the new single from Muhlenberg County, Kentucky-based dark country outfit LOST DOG STREET BAND, and their impending fifth LP, Weight Of A Trigger. As the album nears release through their allies at Anti-Corporate Music this month, an official video for the new song has issued through a premiere at PopMatters.
LOST DOG STREET BAND's fifth album Weight Of A Trigger is a portal into when Americana was peopled by sensitive outlaws who pleaded for salvation in song; a potent distillation of its outlaw heartache soul. The ten-song collection spans old-time music, Appalachian folk, redemptive country blues, and winsome balladry. Each song is elegantly essential, using teardrop pedal steel guitar, delicate fingerpicked passages, emotive harmony vocals, and stately violin touches as delicate dynamic touches. The members' influences of Guy Clark, Townes Van Zandt, Doc Watson, Devil Makes Three, Tyler Childers, Hooray for the Riff Raff, Sarah Shook & The Disarmers, Arlo McKinley, and more shine through the band's emotional lyrics and infectious hooks.
"War Inside Of Me" is mournfully majestic, it features elegiac violin passages, winsome pedal steel melodies, and boldly vulnerable lyrics. Here, LOST DOG STREET BAND's founder Benjamin Tod bravely addresses his journey, thus far, revealing, "I wrote that song when I was getting into my recovery. The feeling is like being on top of a fence with the darkness behind you, and what your life could be in front of you. The song explains that process between heaven and hell-truth gets us to heaven, and deceit will get us to hell."
PopMatters writes with the debut of the "War Inside Of Me" video single, "The song is direct and simple, the kind of thing one could imagine the duo playing at last call in some hazy dive bar. Although in truth, it's an ultimate last call song, one that speaks to the internal struggles and self-decay that often accompany addiction. Buoyed by memorable, heartfelt fiddle lines and harmonies, the tune speaks to the reasons why LOST DOG STREET BAND has gained a rabid following in its relatively short, happy life."
Read More News
Tags:
Lost Dog Street Band, Dark Coutry, United States, Latest Release, "Weight of a trigger"



THE RAM

March 20, 2019


More News

Read about Darker Half and their newest album, If You Only Knew

Deleo's "Mythomania" to be released June 19th!

Secret Bad Boy release a slow-jam for nihilists: It Was Always Too Late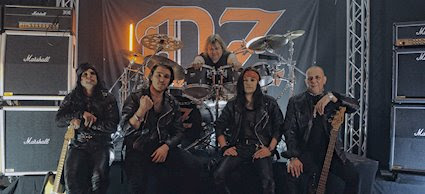 Oz has returned with their new album "Forced Commandments" after 2 years!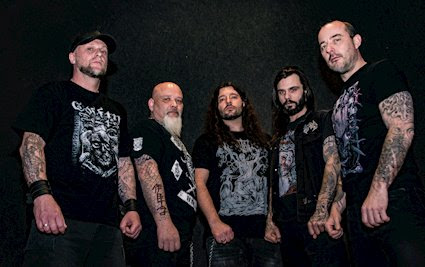 Sinister to release their new album "Deformation Of The Holy Realm" later this month