SICADIS Release Debut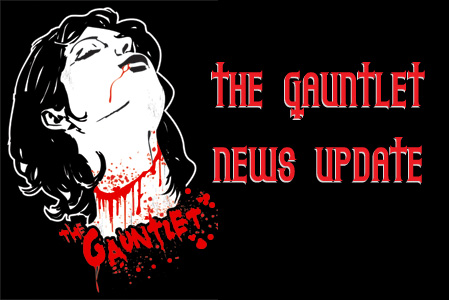 Kansas City's SICADIS (Si-Kay-Diss) have unleashed their debut full-length, Blood of a Thousand Hearts, upon the masses. After spending years establishing themselves as Kansas City's premier metal act, SICADIS are poised to break out with a vengeance. The band's tuneful and technically impressive blend aggressive melodic death metal and modern thrash makes for one unforgettable album. Album track "Through These Eyes" features guest vocals from Ivan Moody of Five Finger Death Punch.

Inspired by the cicada, which are known as the loudest insects in the world, the metallic roar of SICADIS can be heard for miles. In 2008 SICADIS accepted awards for Best Metal Band, Best Guitarist, Best Live Performance, and Best Guitar Duo at the Heavy Frequency Awards in Kansas City, MO. They have shared stages with such acts as Five Finger Death Punch, Testament, Unearth, A Life Once Lost, The Agony Scene, Suicide Silence, Exodus, Despised Icon, Napalm Death, Strapping Young Lad, and many more. The band combines the forces of Brett Carter-Vocals, Cam Fitzmaurice - Drums, Andrew Nagorski-Guitars, and Dustin Johnson - Bass, are all veterans of the Kansas City music scene.
More Tour Dates
Tags:
Sicadis , Ivan Moody
Buy Sicadis Merch
|
Follow us on Twitter
|
Like Us
Date: Sep 17, 2012
As Reported by:
Jason Fisher