AFFECTOR Debut New Song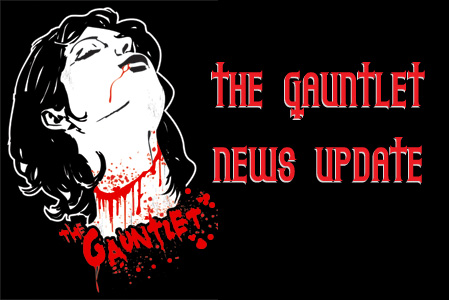 AFFECTOR, the new international progressive rock/metal act, has been preparing for the release of their debut album Harmagedon, due out on May 22 (North America, May 21 Europe) via InsideOut Music. In anticipation of the release, AFFECTOR has made a special "radio edit" version of their song "New Jerusalem". The radio edit version can be heard on AFFECTOR's official Facebook page, here, under the 'listen to our music' tab.

AFFECTOR's Collin Leijenaar and Daniel Fries commented on the release of the new song:

Collin Leijenaar:
"As we move closer to the release of 'Harmagedon', I'm excited to be able to stream a full song on our Facebook page. We chose 'New Jerusalem' in the radio-edit version. This song is a bit more straight-forward than some of our other songs, but still contains the 'AFFECTOR-sound'. I'm curious if this will ever hit a radio station, but we thought it would be fun to at least have the option :)"

Daniel Fries:
"I'm thrilled about the upcoming release of 'Harmagedon', this is like a dream come true for me and an honor to have worked with those prog stars! Every time I listen to 'New Jerusalem' I'm blown away by the vocals of Ted Leonard. I hope the listener will feel the same way."
More Tour Dates
Tags:
Affector , InsideOut Music
Buy Affector Merch
|
Follow us on Twitter
|
Like Us
Date: Apr 27, 2012
As Reported by:
Jason Fisher