Dan Spitz Launches RED LAMB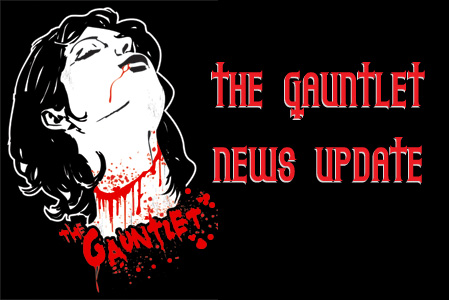 It's been a long hard road getting this monster off the ground. Obstacle after obstacle trying to thwart the cause, but we made it. I'm back!

Receiving a full dose of help from my good friend Dave Mustaine it took on a wonderful pathway toward a new sound and a new way.

Dave and I wrote some incredible lyrics together for these songs. We had a great time doing this part of the writing. Handing over the reigns to him to start cutting up my musical creations (that means co-producing) certainly wasn't easy to do, but our bond both musically and in other ways made an easy avenue toward creating what I think are many masterpieces that will stand the test of time.

It took a long time to create a sound I don't think resembles anything I've heard yet, but at the same time brings a feeling of instant familiarity.

Time to introduce Donny to you. He's an incredible singer who can sing anything I throw at him. You'll witness this as time goes by. He's also in charge of all video related excursions. One creative and talented individual. He's really excited to meet all of you on the road.

Patrick laid down an incredible drum escapade that enveloped my riffs like no other. I don't know how he can remember all the guitar riffs I throw at him. Kind of freaks me out a little. I'm thinking he has one of those photographic memories, so I am going to be careful what I say to him from now on as it could get me in trouble.

Full time and full bore Red Lamb will roll. Please help us by supporting.

-Spitz

RED LAMB's self-titled debut album was released last week via iTunes. The 12-song effort was co-produced by Dave Mustaine (MEGADETH) and Spitz.
More Tour Dates
Tags:
Dan Spitz , Anthrax , Dave Mustaine , Red Lamb , Megadeth
Buy Dan Spitz Merch
|
Follow us on Twitter
|
Like Us
Date: Mar 02, 2012
As Reported by:
Jason Fisher