THE AMITY AFFLICTION Interview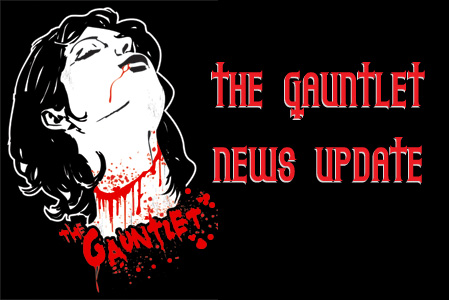 Hi Joel, how are you?
I'm good, how are you?
I'm good, where are you guys at today?
We are in Cleveland, Ohio. It's freezing. It is so damn cold.
It's cold here too. I'm not a fan of the cold.
I'm from the subtropics, so I am hating it.
When did you guys sign to Roadrunner Records?
I'm not exactly sure; it was like two months ago. I know the deal was going on for about a year. I think it was the beginning of October when we signed.
In 2010 you released Youngbloods. Are you going to re-release it through Roadrunner as a Deluxe Edition?
It has been re-released in Australia as a Deluxe Edition, but I think it is getting a straight release in North America. We told them we do not want to focus on it too much because we're about to go in and write a new record almost immediately, so it will be two CD's coming out worldwide within six months. We really didn't see the point in pushing it too much. We have to get it out because we haven't toured anywhere in the world for the release until now, so that part is awesome, but for us it is kind of old material. We want to get the new stuff out, show people that and push that.
You are going to be recording the new album next year.
Yeah, hopefully in April/May. That is what we are aiming for. We do a tour in March that leads into April in the U.S. and we are hoping just to stay and record the next record. We will tour that record I guess for two more years.
Oh cool, so you will record it here in the states.
We are tentatively planning to go back in with Machine because the last time we recorded with him it was a really awesome experience. He did a really good job with the record.
I would assume that you would be releasing the new record towards the fall or winter of next year then.
No, we are going to try and push it for a summer release. We sat down with our A&R guy from Roadrunner and discussed it when we were in Vegas. They're happy to try and push it as well. The last time we recorded around the same time it came out the 25th of May in Australia. We had the cover done for it before we even recorded.
That's cool, did you design it yourself?
No, we worked with a friend on that one. I've designed every record up to that point and I thought it was time for me to hand over the reins. I still had a big hand in the art direction and everything, but the final product came out really well. Hopefully he will work with us again because I think I was a bit of a pain in the ass for him.
Well you have to be. It is your record.
Yeah, well I think it is really hard being a designer working with a band that has a designer in the band as well. It was sort of the clashing of design mentalities.
Do you design for other people?
I do freelance in Australia as well as for the band. I generally turn everything down these days unless it is really good.
Well you have a lot on your plate.
I do, but not really when I'm at home that much. I surf and hang out with my girlfriend.
You do the screaming on the record and Ahren does the clean vocals. Do you ever do any of the clean vocals as well?
No, I leave that to him because he is the genius with the angel voice.
I know, he does have an angel voice.
He does, he has a unique voice.
Which of your songs would you recommend new fans listen to first to get a feeling of what the band is about?
I would probably say "Anchors" on the Youngbloods CD. It has everything in it. It has a bit of the ambient stuff with the heavy stuff and a catchy chorus.
You guys are out on tour right now. How have the shows been going?
They have been going really well. It has only been one or two so far out of twenty-eight that have been rough. It's only our second tour and for us to come out and have such a positive response has been pretty incredible. Even if they are not feeling it, they still clap and make you feel welcome.
Who are you out with?
We are out with Let Live, Pierce the Veil, Woe Is Me, and our friends in Miss May I who actually put us on the tour. It has been very good; it's a great bunch of people.
Great bands too. It sounds like you really like touring in the states. Is there anything you don't like about touring here?
Just the cold, I think I'd love touring here during summer. That is really the only negative. I miss being home.
That is the same complaint we get here too. Most bands do not like touring in the cold. Has it been difficult building a fan base here in the States since you are from Australia?
Yeah we are still at the beginning of that journey. It's hard to say and I think there is a difference in mentality of the bands over here as well. It's a lot more competitive over here. In Australia everyone is generally a lot more helpful, but this tour has been just like touring at home in that regards. Every band has been helping the other bands and it has been amazing. I think the biggest headache has been booking a hotel and that is it.
Would you say that touring has been the biggest help in getting your name out here?
Definitely! I think when we come back in March that will be three tours that we've had here in twelve months. From what I hear that is pretty good for an Australian band to be touring that much over here. That is what we do at home. To build our fan base we toured for five years and we thought we should apply those same work ethics in other countries. That is what we are trying to do and hopefully it will pay off. If it doesn't we will just have a really great time at it not paying off.
You are really big over in Australia.
Yeah, we are doing alright.
You had said that you were working on a new album. Have you tested out any new songs on this run?
No, we don't work that way really. We keep it pretty close to ourselves. We don't show it to anyone until we're happy with it. I think bands over here sort of test the waters and sometimes release a track, but that is not how we work. We'd rather come to them with a complete package so they can be familiar with it. I don't think you can get the feel of a song live until you have it recorded and then you can transfer the energy over into a live show.
I was watching the video for "I Hate Hartley" and you guys really bring it during a performance. I love the black and white videos.
I knew, but most of the band did not know that was being filmed. That was just a show. It was pretty interesting.
But it was great. It came out really good.
We actually got that video a little bit into our last tour and we are very happy with it. I think it came out really well and the guy that did it, did it as a favor, he didn't even charge us. It is pretty amazing.
What is great about it is that it shows what it would be like to be at one of your shows. Do you feel that music videos are an important part of telling your story?
Definitely and it is kind of annoying to us because we know the importance of it. It's just not something that was pushed in the past. It is just now starting to come to life in Australia. Videos are a large part of showing kids what your band is about. It is another way of expressing yourself. Hopefully now that we are on Roadrunner we will be able to push that part of the band as well.
What are your plans for 2012?
We've got Big Day Out in Australia as soon as we get home. We have a small run of shows. We will head back out to America to tour and then record. We will probably have three or four weeks off and then we will be back out for two more years touring. We will be in America for about six months minimum.
Hopefully I will be able to catch one of your shows if you come to California.
Yeah I think we actually miss California on the next tour unfortunately. I love it over there.
It's one of the warmer states.
(Laughs) Yeah it is, my best friend actually lives in Silverlake.
Cool! Thanks so much for the interview.
Thank you!
Read More News
Tags:
The Amity Affliction, Joel Birch, interviews, roadrunner records



Shauna O'Donnell

December 12, 2011


More News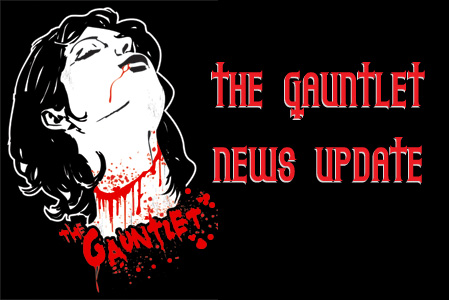 GODDESS OF FATE RELEASE "THE STRING'S ECLIPSE"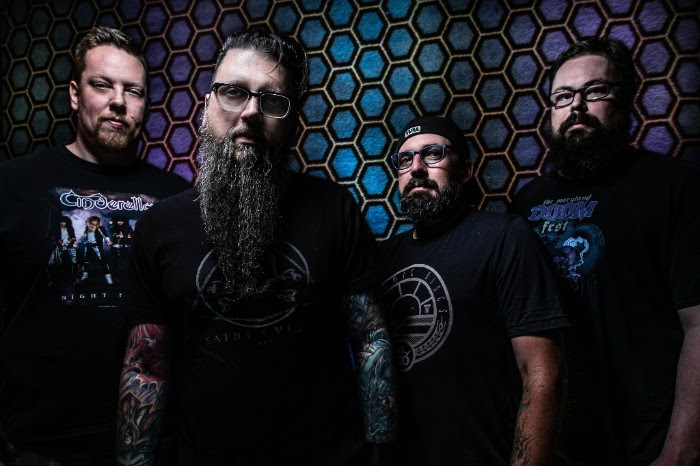 HOLLOW LEG TO RELEASE NEW ALBUM WITH ARGONAUTA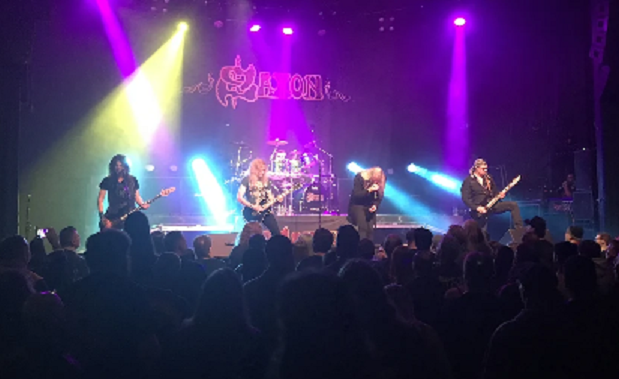 Saxon Crushes the Delmar

Hogans Goat Exclusive World Premier Video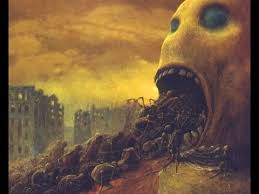 The Gauntlet: The Original Metal Site
More News